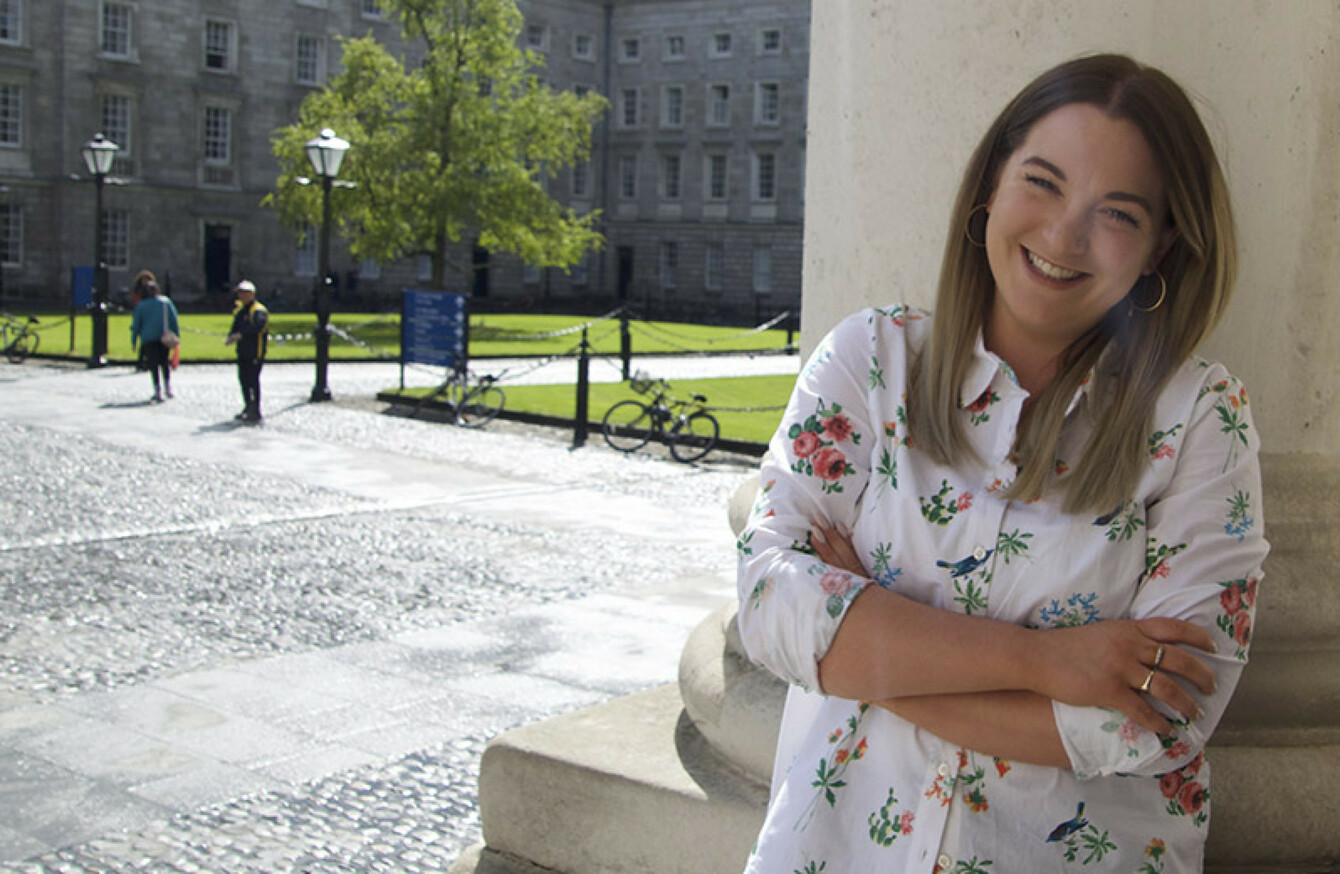 Image: Rachael Moore
Image: Rachael Moore
RACHAEL MOORE IS Dublin City Manager at Airsorted. Part of the sharing economy, Airsorted supports property owners across the world to generate an extra income from their property by flexibly letting it on established sites such as Airbnb, Booking and Home Away.
"Ultimately," says Rachael, "letting a property can be hard work, so our involvement means it feels less like a job and instead generates a hassle-free income."
On confidence, Rachael says that it's important to believe in yourself to do a job well, and believe in what you're doing to be motivated by it. "Moving to Airsorted meant a lot of new things for me: a new city, a new industry, a new company with a new team. I had to take the bull by the horns and, thankfully, we're in a really healthy position both financially and structurally. In any role, you have to give it your best shot to know how good you can be."
Here, she shares seven things that people might not know about her role in the world's largest host-management company.
1. My role is operational at its heart
Day-to-day I manage our Dublin office, and our team of seven, ensuring the things run smoothly. This could be meeting with a potential new host to introduce them to the concept, visiting a potential new property to ensure it's suitable for letting, running pricing algorithms to ensure our hosts are competitively priced within the market, meeting a tradesperson to resolve an issue at a property – the list goes on. We're as involved as the property owner wants us to be.
2. People assume I'm behind a screen or in meetings all day
Often, I'm out and about meeting our hosts. I've seen so many beautifully appointed properties, and met such welcoming people; I'm lucky to get a little glimpse into their homes. I'm always on the lookout for the personal, something unique, it could be original features restored beautifully, or tasteful artwork that makes a house a home. I'm a bit of a property addict – I love interiors and trawl Pinterest and Instagram for inspiration.
3. It's not just tech
I encourage our team to challenge the perception of a tech start-up. Yes, we're highly analytical and, yes, we're problem-solvers but we're also first class communicators, delivering five-star customer service. In tandem with my operational responsibilities I manage our growth in Ireland – marketing is a central part of that. My goal is to drive our footprint in Dublin and other Irish cities, not only increasing our output but also increasing our investment in the local economy.
4. You need to know the market
I absorb as much media as I can so that I'm fully up to speed on local property, hospitality, tech and events news. For our hosts to be satisfied with their Airsorted experience, they have to trust us to market and manage their property perfectly. For this to happen, my intel has to be sharp. I need to ensure we're pricing accommodation both proportionately and competitively. I need to know if a new booking site has launched so we can investigate it as a potential partner. I need to be aware of new, local tech start-ups that could complement our offering and enhance the user experience.
5. You need to be goal-orientated to survive in a start-up
Looking back, I have always been a process-driven, well-organised person. I studied Drama at Trinity College and a huge focus of my degree was on theatre production. What I didn't realise then is that I was very operationally driven, so it's no surprise that this is where I've ended up. I'm incredibly goal-orientated so I respond well to Airsorted's ambitious growth plans. We've just closed a funding round and we've launched in six new cities in the past couple of months.
We're already in 16 cities across the world we plan to expand into a further 22 cities by the end of 2019. The huge growth in Dublin is incredibly motivating.
6. 52% of staff across our company is female
Over half our workforce is female, showcasing the company's commitment to increasing the number of women in tech-first roles. This feeling of being valued alongside our positive culture certainly helps me jump out of bed of a Monday morning!
7. Confidence takes work
Like everyone else, there are times when I need reassurance or I might overthink a big decision – that's human! Wellbeing and confidence go hand-in-hand so I do my best to look after myself: I exercise regularly, eat well, I socialise with friends and make time for
the things I love, like travelling. Travelling is my number one hobby and I try to
get away as often as I can to fully disconnect. I'm a pretty positive person and I work hard – that goes a long way towards building confidence. I enjoy new challenges and I don't concern myself too much with what others might think – I just do me!
For more information on Airsorted, visit airsorted.ie or @airsortedire on
social media.