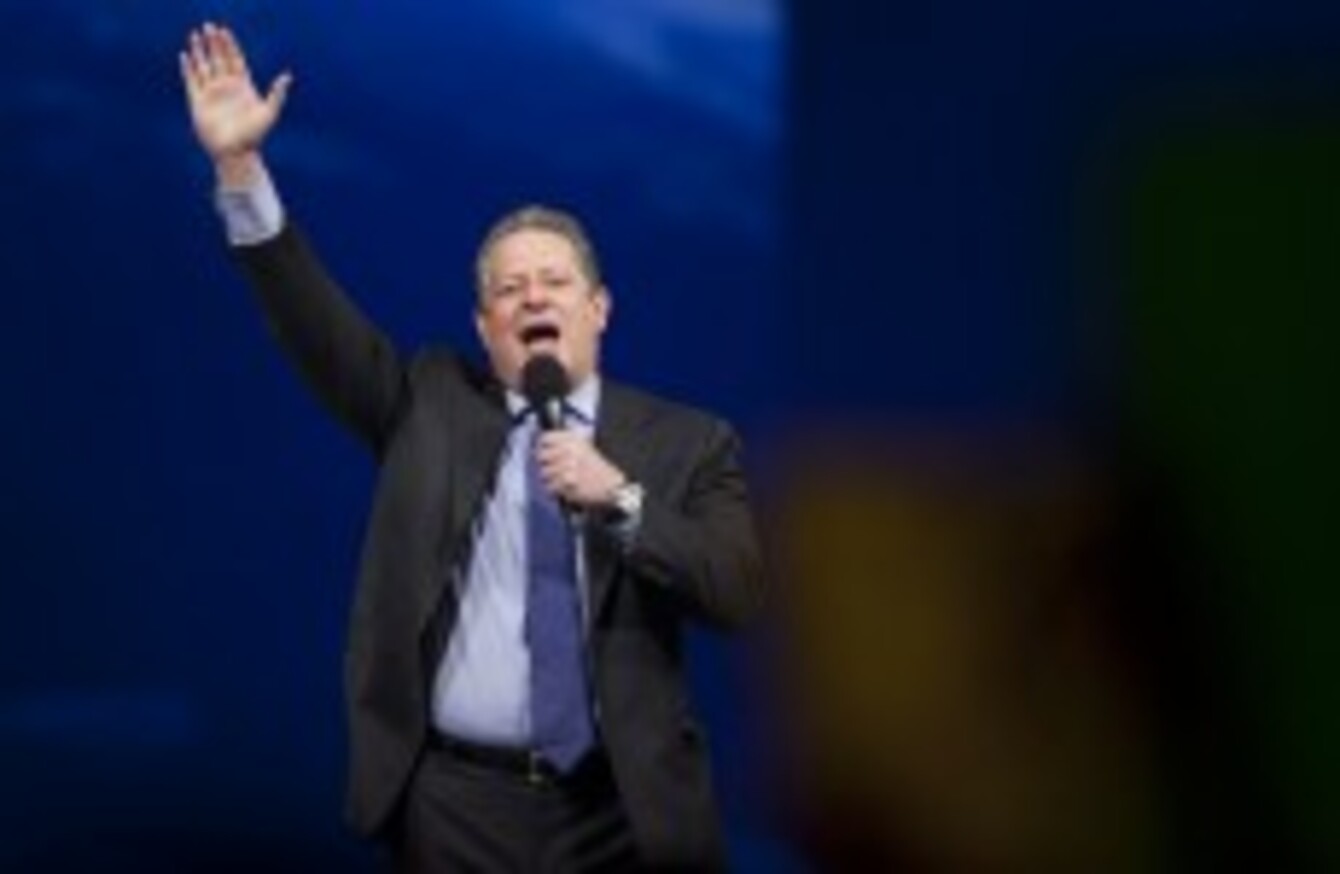 Al Gore
Image: GEOFF ROBINS/The Canadian Press/Press Association Images
Al Gore
Image: GEOFF ROBINS/The Canadian Press/Press Association Images
AL GORE WILL renew his campaign to convince people of the dangers of climate change with a worldwide 24-hour multimedia broadcast this week.
The project, entitled '24 Hours of Reality', will feature Gore giving a presentation every hour for 24 hours across 24 different timezones over Wednesday and Thursday of this week, Reuters reports.
The campaign will begin in Mexico City at midnight (GMT) on Thursday and end with the final presentation by Gore starting at 7pm (11pm GMT) in New York.
The former US vice president is aiming to convince people that climate change is linked to extreme weather events and urge action among households, schools and businesses.
The campaign is also imploring people to hand over control of their Twitter and Facebook accounts to deliver Gore's message.
"There will be 200 new slides arguing the connection between more extreme weather and climate change," according to Trewin Restorick, the CEO of the events UK partner Global Action Plan. He said there would be a "full-on assault on climate skeptics".
The project's website, the Climate Reality Project describes the event as "a round-the-clock, round-the-globe snapshot of the climate crisis in real time. The deniers may have millions of dollars to spend, but we have a powerful advantage. We have reality."
Gore's views on climate change gained prominence after his 2006 documentary film 'An Inconvenient Truth' earned nearly $50 millions at the box office worldwide.
The film has been at the centre of a huge debate between climate change skeptics and those who subscribe to Gore's views.
Fox News reports this as being Gore's attempt at combating America's "growing disbelief in his contention that man's actions have dramatically shaped the planet's climate."
AFP reports that Americans have become less concerned about global warming in the past two years, citing a March poll by Gallup which found that 48 per cent of adults said they think the "seriousness of global warming is generally exaggerated," up from 41 per cent in 2009.