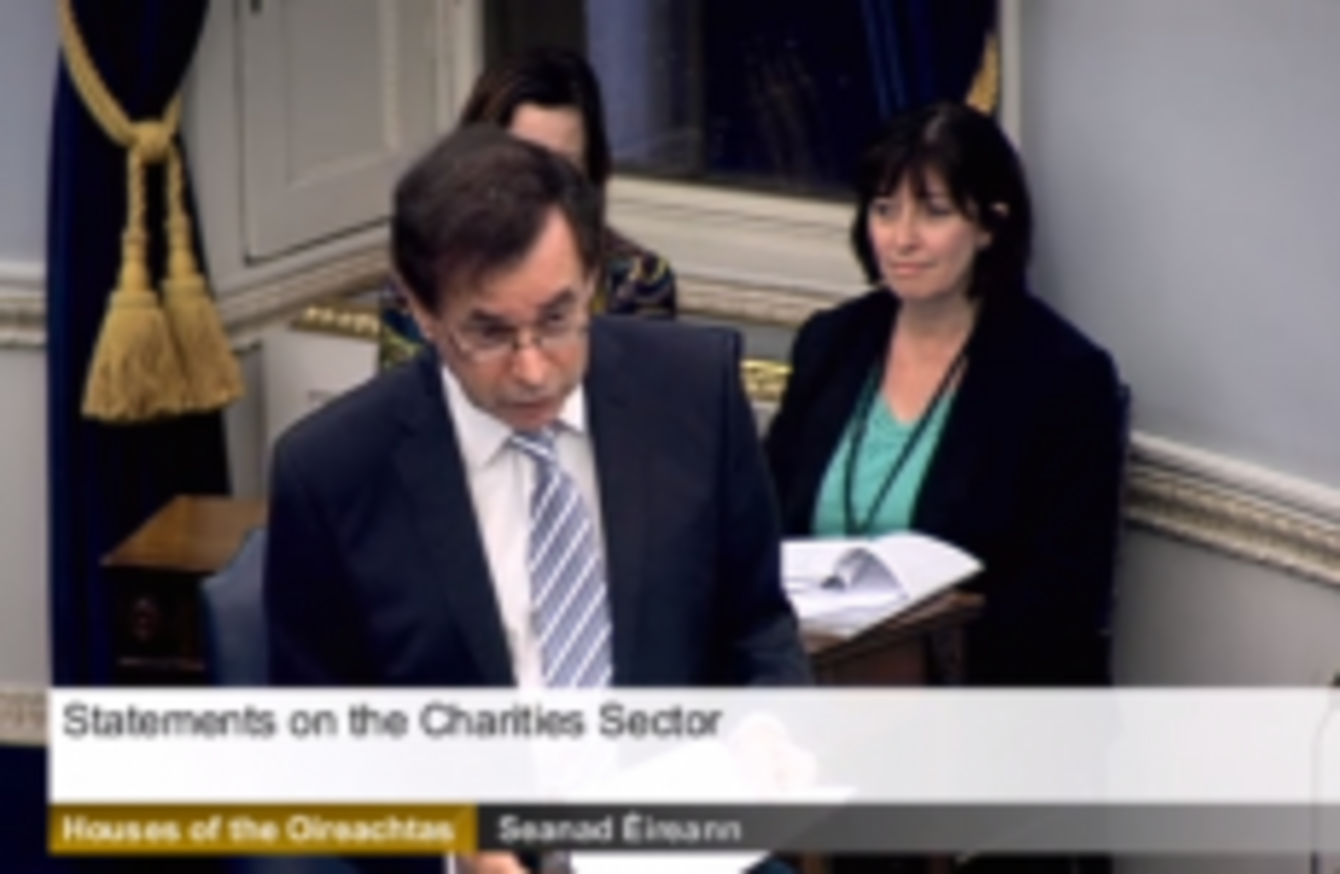 MINISTER FOR JUSTICE Alan Shatter has said that the implementation of the 2009 Charities Act and the introduction of a regulator for the sector will bring "greater transparency" to it and hopefully reinstate public confidence.
Speaking in front of the Seanad this evening, Shatter said "trust and confidence needs to be rebuilt" and that greater transparency about how charities do their business is critical.
"You betcha I want this transparency, I want it sooner rather than later," he said.
He commented that the establishment of the new system of charities regulation provided for under the legislation will assist in this process.
Appointments to the board of the new regulatory authority will be made by Shatter so that it can start its work later this year. He said he has recently issued a call for expression of interest for "suitably qualified persons who wish to be considered for appointment" and an interim Chief Executive is expected to be put in place by the end of this month.
The new authority will compile and publish a register of charities with each one required to make a report every year, and, in the case of any charity that is funded by donations from the public, these reports will be made available to the public.
"This will provide donors with an important source of information about how their donations are used," Shatter said. "It should also tell us more about how our charities are run, how they manage their resources and what their main areas of expenditure are."
On the issue of salaries and allowances, Shatter said it is "not in the public interest that these matters be concealed, or that they be opaque".
Charity trustees and directors have been placed in a position of trust and it is important to the overall health of the charity sector that their behaviour is in keeping with this.
"By encouraging high standards and fostering good practice, we can help to protect and, where necessary, restore public trust and confidence in our charities," he added.