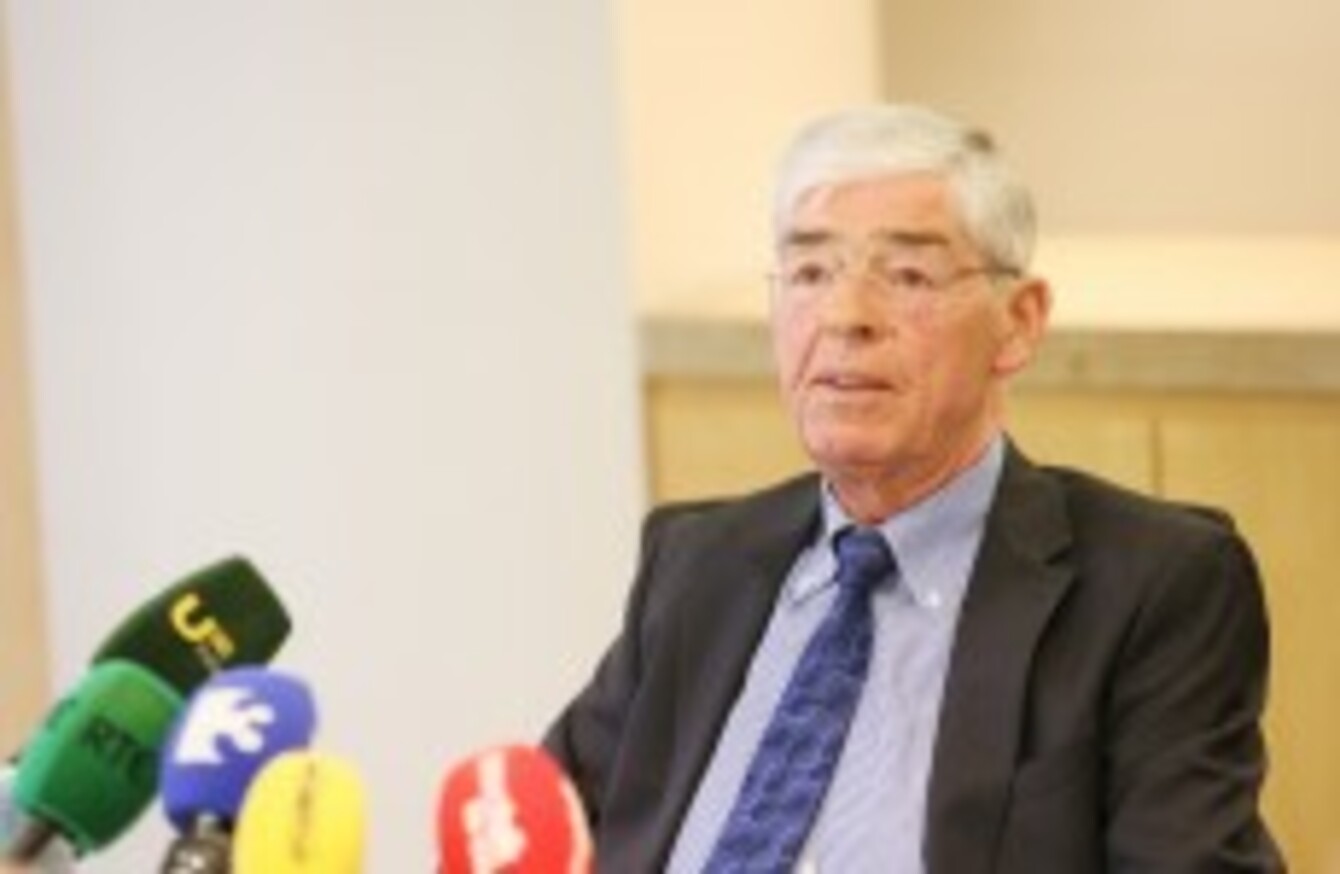 Image: graphy: Sasko Lazarov/Photocall Ireland
Image: graphy: Sasko Lazarov/Photocall Ireland
FORMER ANGLO CHAIRMAN Alan Dukes has described comments made by a Department of Finance official about the IBRC management as "misleading".
Ann Nolan, who was second secretary at the Department, spoke yesterday before the Public Accounts Committee (PAC) about the board and management of IBRC (prior to liquidation).
Dukes said that her comments showed "a lack of understanding of the significance" of the nationalisation of Anglo in January 2009. 
The former Minister said that Nolan claimed that there was a culture in IBRC "that never really recognised the damage they had done to the country and that their independence meant they should not be answerable, even though they had taken a lot of money from us".
He said that in making these statements, Nolan "showed a lack of understanding of the significance of the nationalisation of Anglo Irish Bank in January 2009″.
Nationalisation was immediately followed by a complete change in the board, with the approval of the Minister of the day, followed up by the recruitment of an entirely new and highly-experienced senior management team from outside the Irish banking system, again with the approval of the Minister.
He added:
The mandate of the nationalised entity was to limit the losses arising from the bank's activities prior to the bank guarantee of September 2008 and to recover the maximum possible amount from the wreckage. This mandate was fully accepted by the nationalised bank. The new board and management were not the people who had done damage to the country.
Dukes said that Nolan held a senior position in the Department of Finance while the damage was being done under its oversight.
The Anglo Irish Bank Corporation Act, 2009, set up a company with all the obligations imposed by company law and the code of practice for state-owned entities. It was also an entity regulated by the Central Bank and the Financial Regulator. Legally and commercially, the company had to be operated at arm's length from the Department and Minister for Finance.
Duke said that he believes "a number of senior officials in that Department seemed unable or unwilling to understand the implications of this arrangement but adopted an attitude of suspicion and distrust towards the bank".
That led to a number of unnecessary and unproductive tensions as both the Department and the bank dealt with a set of problems which were without precedent in Irish administrative and political history.
The bank guarantee was announced in September 2008.
Dukes said that the policies subsequently followed by that Government and by its successor "entailed the provision of massive financial support to all of the covered banks".
He criticised Nolan's reference to the IBRC having "….taken a lot of money from us", saying it "is not what we would expect from a senior public official".