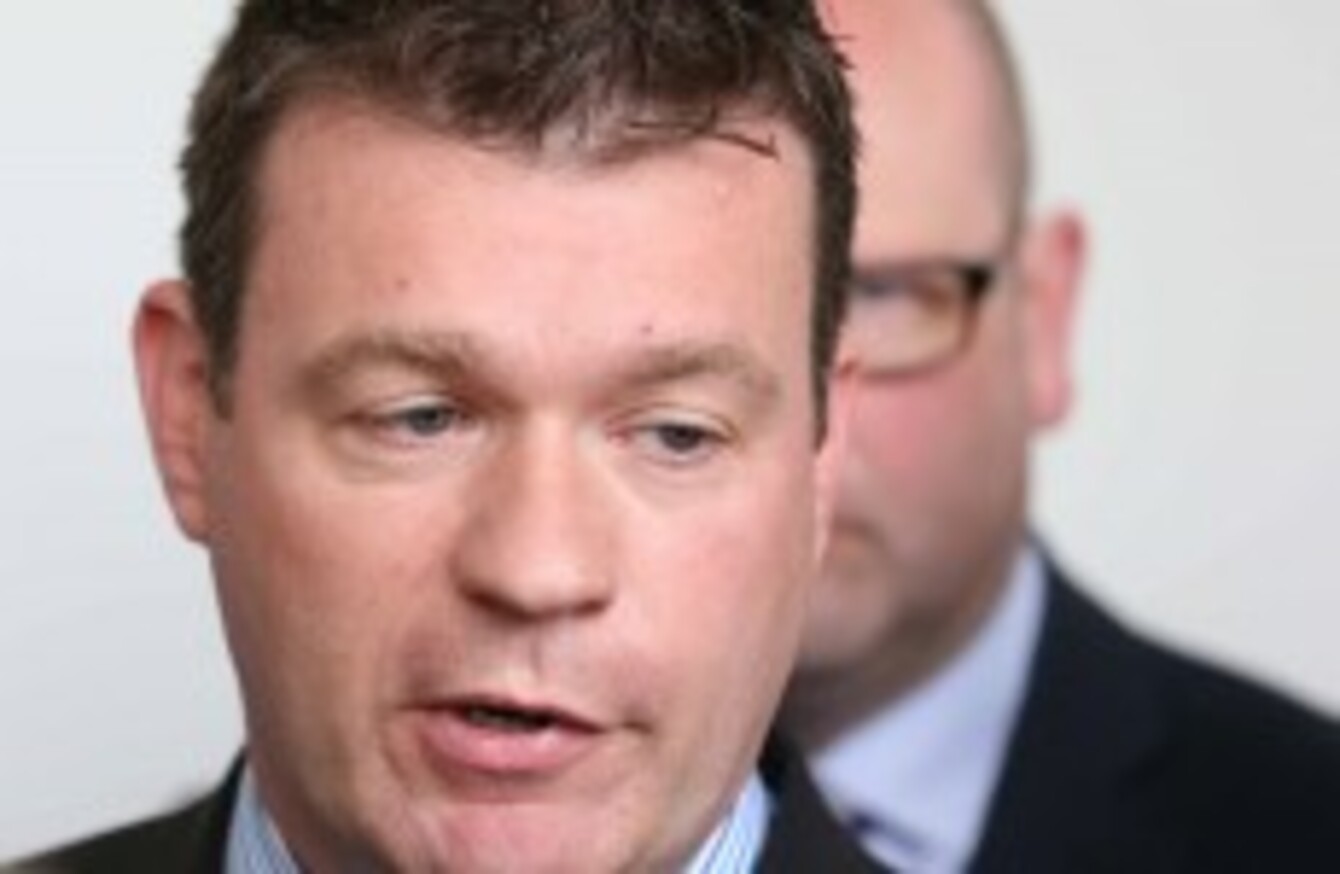 Alan Kelly
Image: Sasko Lazarov/Photocall Ireland
Alan Kelly
Image: Sasko Lazarov/Photocall Ireland
LABOUR DEPUTY LEADERSHIP contender Alan Kelly has indicated he expects to be promoted to Cabinet if he wins the race to be the party's second-in-command next week.
Speaking at the launch of a grant scheme for wheelchair taxis at Government Buildings today, Kelly said that it is "the norm" that anyone who is deputy leader gets a place at the Cabinet table.
Kelly is currently a Minister of State with responsibility for public transport and is widely seen as the favourite to be elected Labour's deputy leader in just over a week's time though he faces competition from fellow junior minister Seán Sherlock and TDs Ciara Conway and Michael McCarthy.
He told reporters: "It is the norm that anybody who is the deputy leader – if I was lucky enough to be successful – would get a place in Cabinet if you're in government and that is the norm and I've no reason to think that will change."
He declined to say what government department he would like to head saying when you are in politics "you should aspire to achieve as much and deliver as much as you can".
Kelly also expressed surprise at comments leadership contender Alex White made about his rival Joan Burton last week when he said she was the "last woman standing" from a generation of Labour ministers who served in the Rainbow Coalition in the mid-90s.
"I was very surprised by him to be honest. I am not somebody who practices ageism," he said. "I believe you need to elect the best candidates and I believe I am the best candidate for deputy leader."
He did not agree that the comments were "overtly ageist" but said "they were probably comments based on a competitive streak in Alex" and described them as "unfortunate".
Asked about whether the outgoing Labour leader and Tánaiste Eamon Gilmore should be the next European Commissioner, Kelly said that his party leader would "be a fine European Commissioner" but cautioned that it is a matter for the Taoiseach.