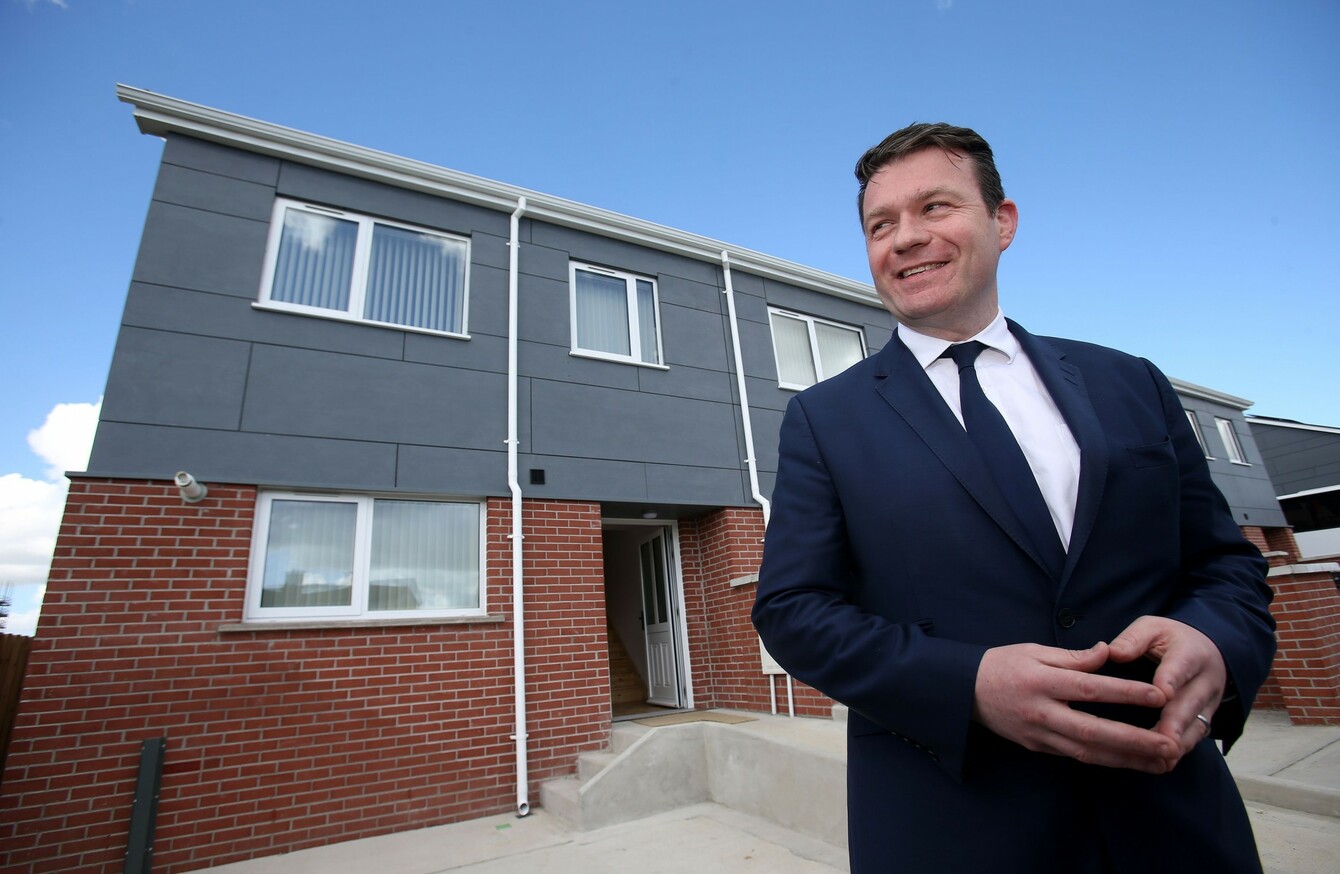 Image: PA Wire/Press Association Images
Image: PA Wire/Press Association Images
ALAN KELLY HAS said he wasn't allowed to be as ambitious as he wanted to be in fixing the housing crisis because certain powers were not available to him.
Speaking at the new Housing and Homelessness Committee today, the Environment Minister also blamed nimbyism for slowing down the response to homelessness.
He said objections from locals are delaying authorities from doing their work.
Dublin City Council currently has 16 projects ready to go but all are being met with objections, he revealed.
Kelly said it was "contradictory" of some politicians to call for urgent action on housing and then criticise new projects as they are announced.
"I found it incredible. Let's call a spade a spade – it's hypocrisy.
You can't say we need more social housing… and then on the other hand say, well not in my backyard."
Kelly said there continues to be a negative association with social housing developments, which he said has to be challenged.
"There is no one cure for all," he said, many of which are outside his department.
"All the levers are not in the Department of Environment."
Construction costs, taxation and issues with rent supplement fall outside the department, he explained.
In recent weeks, there has been a call for a new Minister for Housing.
Kelly said the new ministry "may well be a good idea" but if powers from other departments are not transferred, it would be pointless.
He went on to say he thought it would be a "waste of time" if the new minister is just going to have the same powers of the department of environment.
He said he wanted to be "frank and honest" with the committee. Kelly said the only way  a minister for housing could play any real and substantial role was if they "have control of all the levers".
"I certainly didn't have access to all the levers," he said.
If you want a Housing Tzar, they have to be responsible for all of the levers. I'll be amazed if that it allowed to happen.
A new housing minister would need to have control over a number of measures, such as taxation.
"Is any government going to take away those powers from the Minister of Finance. I would be absolutely amazed if that was allowed happen."
38% of the cost of the house goes to the state – that has to be addressed. That is the Department of Finance.
Kelly pointed out he also did not have power of Social Protection in terms of how rent supplement is impacting on the housing crisis.
"I wanted to do way more. I wasn't allowed be as ambitious as I wanted to be."
The minister said Nama is another thing he does not have control of.
"Should Nama be turned into a Housing Agency?," asked Kelly, stating it has a commercial mandate and that would have to be changed.
"I believe it would be tokenistic to appoint a housing minister until all those are wrapped into that ministry," he said.