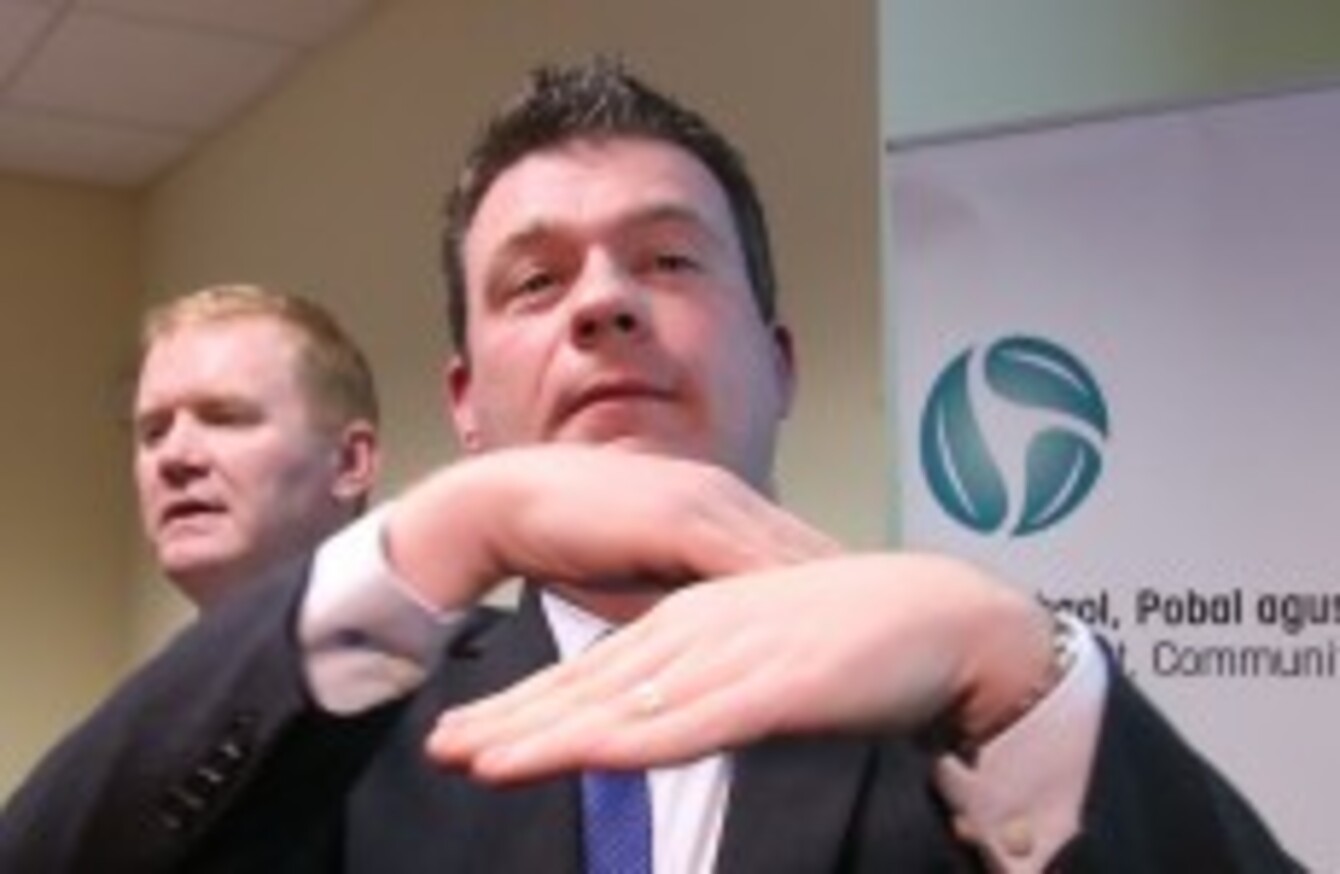 Alan Kelly
Image: Sam Boal/Photocall Ireland
Alan Kelly
Image: Sam Boal/Photocall Ireland
ALAN KELLY HAS rejected the idea that Labour has not delivered on its pre-election pledges, saying it is "lazy media spin".
The Environment Minister and Labour's deputy leader mounted a robust defence of his party in government in a wide-ranging interview with Seán O'Rourke on RTÉ Radio 1 this morning.
When it was put to him that the party had not lived up to its promises in government, the minister insisted: "I completely reject that. I think that's a lazy media spin."
Kelly said that Labour "has a stamp all over this government" and insisted that though it only forms one-third of the coalition it has had more than one third of an impact on its policies over the last four years.
"A lot of Labour's way was achieved," he claimed when Eamon Gilmore's infamous 'Frankfurt's way or Labour's way' line before the last election was put to him.
Source: Brian Greene/YouTube
Kelly cited the commitment to a referendum on same-sex marriage later this year and the €4 billion that is being invested in social housing under his watch in the Department of Environment as two examples.
He insisted that the party could do better than many expect in next year's general election despite its low poll ratings, saying:
"There's a long way to go… I believe when the options narrow down, when people are looking at their election options as regards what government can be formed, I think they will focus in on if they want stability or chaos."
Ahead of Labour's annual conference in Killarney this weekend, Kelly was also burnishing his own self-confessed leadership hopes.
He claimed he has probably travelled the country more than any other minister and insisted at one point during the interview: "I don't say things, Seán. I actually do them."
Asked if he would like to lead the party one day, Kelly responded: "I'd love to, yes. It's certainly an ambition of mine, it always has been."
Sinn Féin TD Mary Lou McDonald had this reaction to the interview this morning: