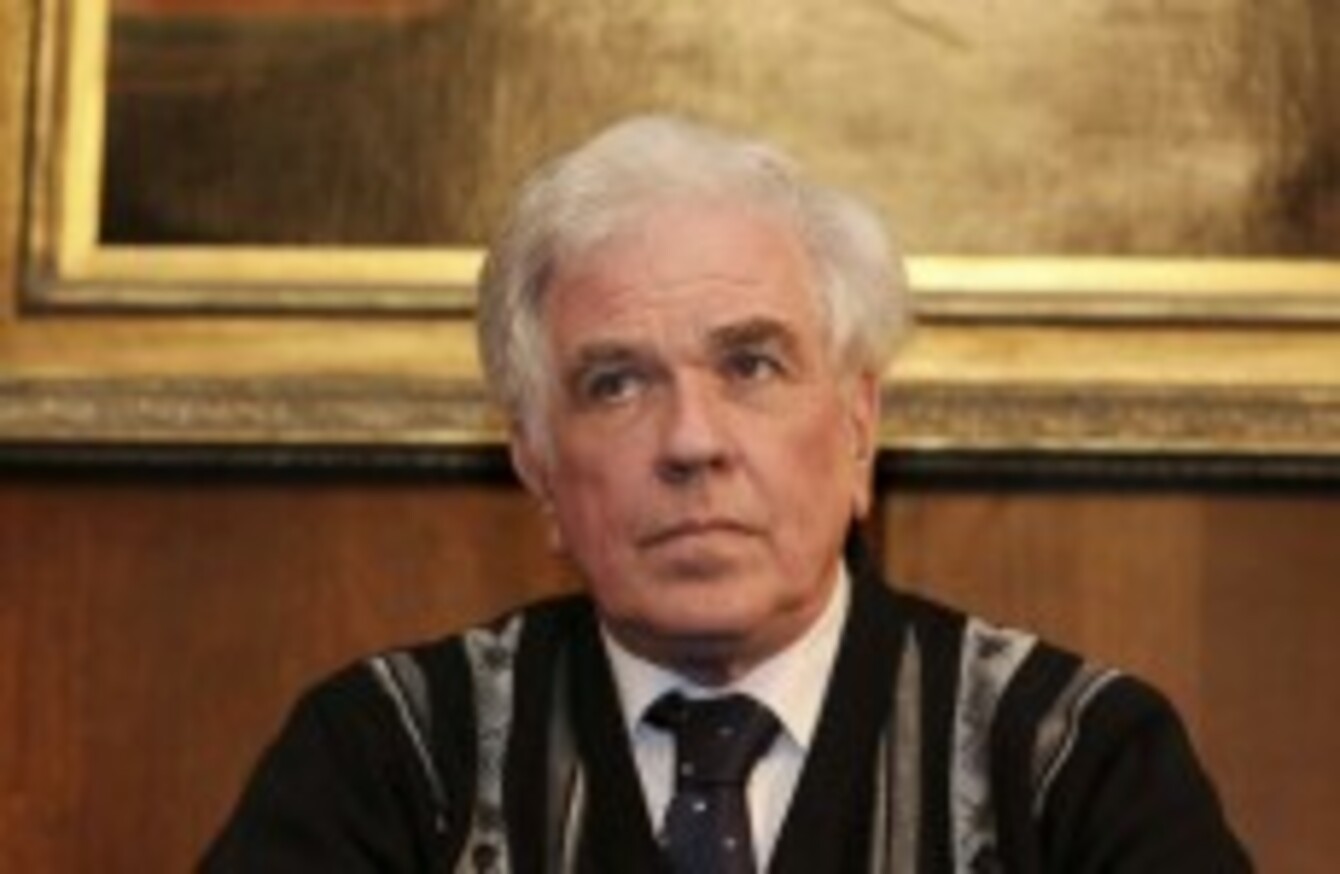 Peter McVerry
Image: Sam Boal/Photocall Ireland
Peter McVerry
Image: Sam Boal/Photocall Ireland
ENVIRONMENT MINISTER ALAN Kelly has criticised the homeless campaigner Fr Peter McVerry saying he hasn't heard him "say one thing positive yet in relation to anything".
Kelly criticised McVerry, who has been outspoken on the homeless crisis, after the social justice campaigner said that the coalition's plan to end homelessness by 2016 was "Alice in Wonderland politics".
McVerry has also previously described the target as a "hopeless fantasy".
Responding today, Kelly told reporters: "I'm used to those comments from him. I haven't heard him say one thing positive yet in relation to anything, which is unfortunate because many members of his staff work with us and would have contrary views, or express contrary views. I'd rather if people were more constructive."
The Labour deputy leader was speaking on a visit to Fr Scully House, a newly-constructed senior citizens' complex in the north inner city, which had been empty because of a now-resolved dispute over rent.
Kelly claimed that McVerry has cancelled a recently-planned meeting between the pair but said he was "happy to talk to him any time". The minister said McVerry needed to fairer in his appraisal of the work being done.
"I take criticism all the time and I always take what he says and use it and try and channel it. But, to be frank, you're talking to the person who has put more money into housing than anyone on this island in the history of this State."
Responding on RTÉ's News at One, McVerry acknowledged that while Kelly had put more money into homelessness and was doing better than previous ministers there remained "huge gaps" in the government's homelessness strategy.
He said that the 271 emergency beds opened before Christmas had got 271 people off the streets but "five weeks later we're back to square one" because of people being evicted from their homes due to unaffordable rents.
"Unfortunately, I am surrounded by homeless people all the time and I am hearing the problems they are experiencing," McVerry said.