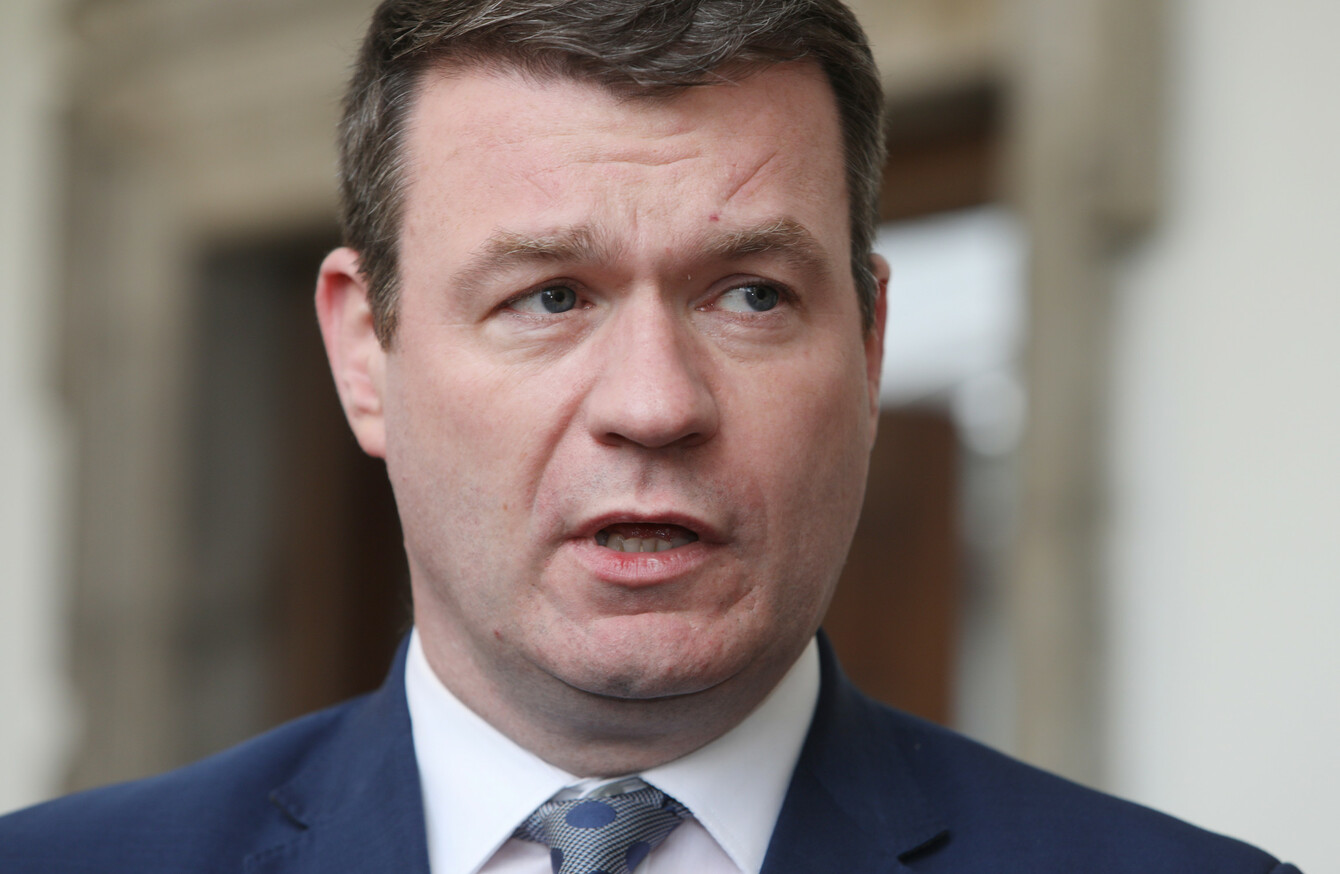 Labour TD Alan Kelly
Image: Leah Farrell via Rolling News
Labour TD Alan Kelly
Image: Leah Farrell via Rolling News
LABOUR TD ALAN Kelly has formally asked Minister for Justice Charlie Flanagan if his phone has ever been tapped by gardaí or if his communications have been intercepted.
Kelly's questions on whether his phone communications have been intercepted by gardaí come just a few weeks after he had asked a series of detailed parliamentary questions regarding the correspondence within the Department of Justice.
The opposition TD was a central figure in the recent political crisis that almost led to the fall of the government, and eventually led to the resignation of Frances Fitzgerald from her position as Minister for Enterprise and Tánaiste.
Kelly now wishes to find out if his calls are being monitored by An Garda Síochána.
Speaking on RTÉ Radio One's Today With Seán O'Rourke, Kelly said that he posed the questions as he had reason to believe that he had been hacked by gardaí.
"I felt it necessary to ask. I would have a serious concern for people who work as public representative or people who work as journalists," Kelly said.
O'Rourke pressed Kelly on the specific reasons for believing his communications had been intercepted by gardaí, of which he said:
Over the last number of years I have built up network of a number of people who speak to me in relation to justice and garda matters. Certainly, they would not be 100% confident that there isn't this sort of activity going on.
Kelly said he had posed the questioned for two reasons.
He said that it has been raised with him to "watch all of his communications" and that it brought about concerns for him.
Secondly, he said he raised the questions in order to draw attention towards the Regulation Act 1993, in relation to listening into people's phone calls and Communication Regulation Act 2011.
He said that a High Court judge must give permission to listen into people's calls under the Regulation Act 1993, however, he said that he's "not sure that happens all the time".
O'Rourke highlighted to Kelly that there is a complaints procedure available to anyone who has concerns over the privacy of their communications.
He said: "There's a complaints referee. Anyone who believes they have been the victim of improper use of this legislation may make a complaint to the complaints referee."
Kelly said he had "only put in the questions in the last short period of time" and that he will "consider doing that".
He criticised the legislation and said that it was completely out of date.
"The information that is being provided through these channels and the legislation that backs it up is out of date."
"These pieces of legislation need to be updated and dealt with immediately to protect everyone."