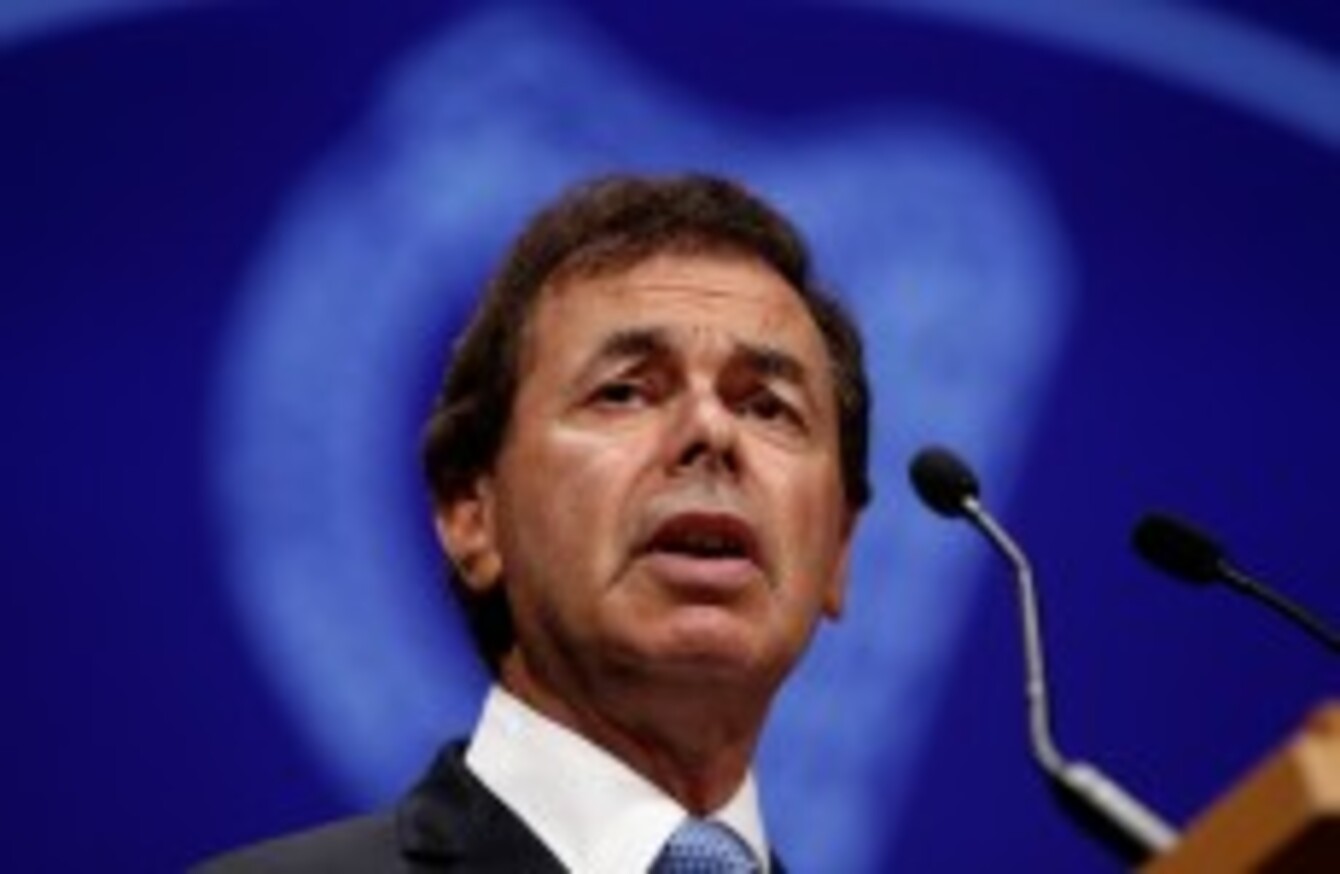 Image: Julien Behal/PA Wire/Press Association Images
Image: Julien Behal/PA Wire/Press Association Images
JUSTICE MINISTER ALAN Shatter has warned backbench TDs to exercise "considered judgement" when discussing matters related to the upcoming Budget for next year.
Shatter said that TDs in both coalition parties in addition to members of the Cabinet needed to be mindful of the potential "unintended consequences" that their comments can have when discussing the Budget.
"One of the many important things I have learned in my many years in political life is the need for backbone," he told an audience at the John F Kennedy Summer School in Wexford tonight.
He was speaking in the aftermath of a week in which Labour chairperson Colm Keaveney suggested that €130 million of cuts in the health service were "totally unacceptable" and said that it would be wrong not to prepare for a potential general election.
Keaveney's concerns were echoed by a number of Labour TDs in a week in which tensions between the coalition parties came to the forefront despite Taoiseach Enda Kenny's message that "silly season is over".
As the government looks to hammer out measures needed to achieve a €3.5 billion budget adjustment in December, Shatter warned colleagues of the need for a "backbone" in politics.
He also said during his speech tonight: "I am conscious that it is inevitable some decisions made will give rise to controversy and it is right, in our democracy, that we engage in vigorous discussion and debate and take account of constructive proposals made.
It is also important, in order to achieve our objectives in the national interest, that not only members of Cabinet but also members of the Fine Gael and Labour parliamentary parties exercise their considered judgement when addressing issues…

… understand that what they say has both a domestic and international audience and may have unintended consequences and not succumb to targeted lobbying by vested interests on issues be they fiscal, economic, social or relating to foreign policy matters.