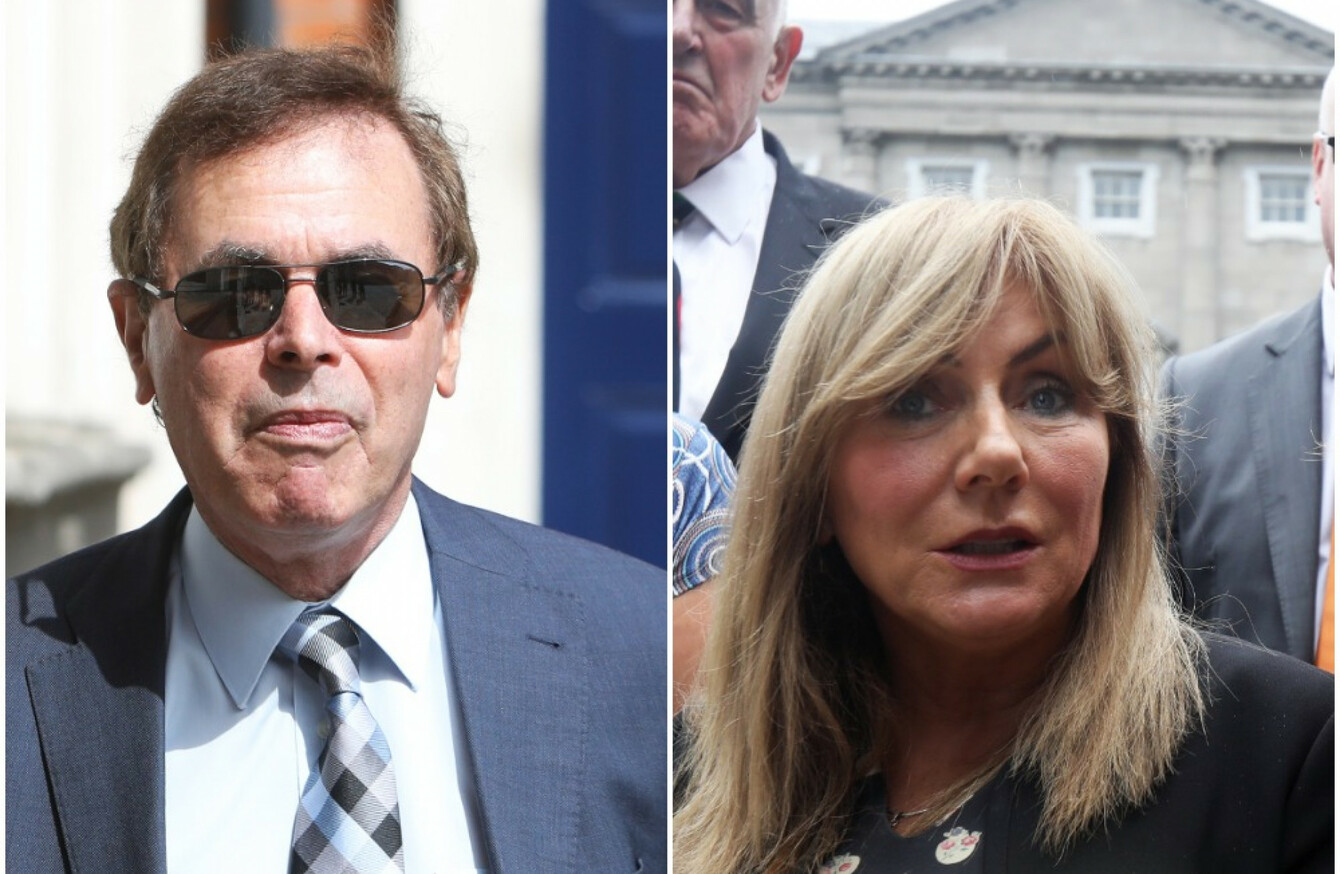 Former Justice Minister Alan Shatter and Independent Senator Frances Black
Former Justice Minister Alan Shatter and Independent Senator Frances Black
INDEPENDENT SENATOR FRANCES Black has defended her proposed new law which will prohibit Ireland from trading in goods and services from the Israeli-occupied territories.
Former Justice Minister Alan Shatter took to Twitter today to slam the proposed legislation. He accused Fianna Fáil of "losing their moral compass" by supporting the Bill, which is due to be voted on in the Dáil next week and which is certain to pass due to the support from the party.
Shatter asked whether the Bill "is just an anti-Semitic measure" and criticised both Black and the Sinn Féin party, which is also supporting the measure.
He also asked whether the legislation will also apply to goods produced in places such as Russia-occupied Crimea and China-occupied Tibet.
The Bill does not mention Israel or Palestine, but instead prohibits "the import and sales of goods, services and natural resources originating in illegal settlements in occupied territories".
Opposition parties including Labour and Sinn Féin as well as independent senators and Fianna Fáil have all voiced their support for the Occupied Territories Bill 2018. Last week at a concert in Dublin, former Pink Floyd star Roger Waters urged people to support it.
Defending her Bill against Shatter's comments today, Senator Black said his comments are "disappointing". She told TheJournal.ie:
They're disappointing [and] wildly inaccurate comments to see from an ex-Minister. If you take the time to read the Bill, it's drafted generally – it can apply to occupations anywhere in the world, if the Oireachtas agrees and the evidence is there.
I'd be very happy to see that happen, as the principle is exactly the same: Ireland should oppose war crimes, no matter where they're committed. The reason Israel-Palestine is covered is precisely because of the overwhelming international legal consensus that the settlement project in the West Bank is grossly illegal, as has been reaffirmed endless times by the EU, UN, ICJ and the Irish government.
To see people trying to deflect from such violations of international law is very disappointing.
Sinn Féin Senator Niall Ó Donnghaile was also highly critical of Shatter's comments today, stating that the former minister doesn't need to wonder about Sinn Féin's support for the Occupied Territories Bill.
"We have made our position clear on many occasions. Sinn Féin is supporting the Occupied Territories Bill because we believe in opposing violations of the Geneva Convention being committed by Israel.
"We believe in opposing apartheid and the illegal occupation of Palestinian lands. In the proud tradition of Ireland's international solidarity, we believe pressure should be brought to bear on those violating international law in the most violent and aggressive manner," he said, adding:
Sinn Féin is supporting the Occupied Territories Bill because we believe that empty rhetoric from government will not halt illegal settlements from expanding, more Palestinian homes being demolished and further land being confiscated.
We believe principled action is required.
Sinn Féin are not alone in our support for this Bill – a majority of the Seanad as well as numerous charitable, humanitarian and aid NGOs all support its passage through the Oireachtas.
'Misrepresent our support'
Fianna Fáil has also not taken kindly to Shatter's criticisms.
A Fianna Fáil spokesperson said "it's disappointing that anyone would try and misrepresent our support for this Bill or indeed what the Bill is about"
The spokesperson said their original statement issued on Tuesday explains the party's rationale on the issue.
"Rather than making offensive suggestions, Mr Shatter might usefully read the statement, which sets our commitment to a two-State solution," they added.