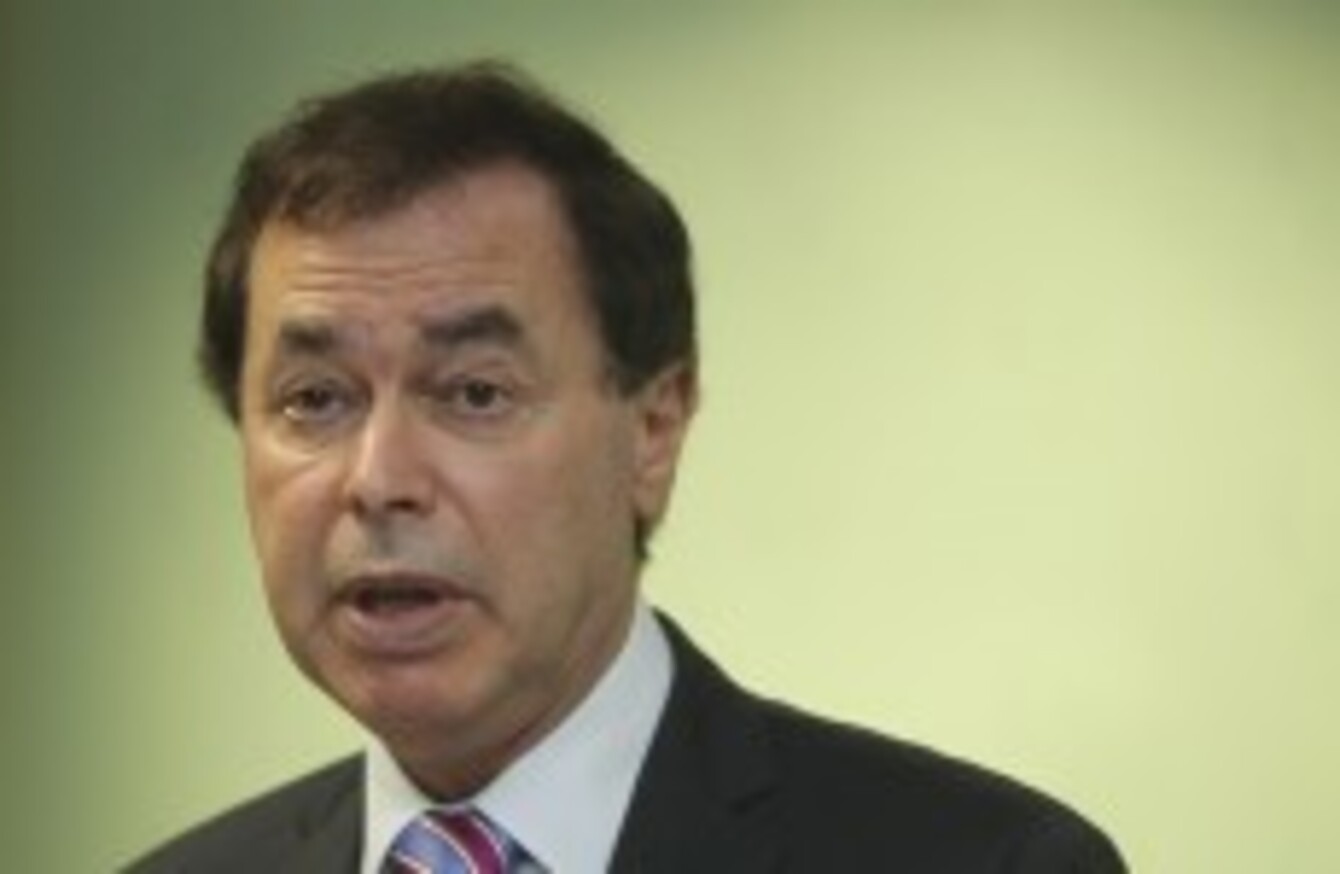 Image: Sam Boal/Photocall Ireland
Image: Sam Boal/Photocall Ireland
Updated 6.20pm
ALAN SHATTER'S RESIGNATION was "inevitable" in the circumstances, the Tánaiste Eamon Gilmore said today.
Gilmore paid tribute to Shatter in a brief statement issued this evening having just a few hours beforehand backed the Justice Minister, saying at lunchtime that he was unaware as to when the Guerin report would be published.
"Alan Shatter is a talented legal thinker who worked incredibly hard on his reform agenda," he said.
"He has had many accomplishments during his time in office, including reform of the legal profession, modernisation of the Courts, landmark personal insolvency legislation and modernisation and reform of the prison service."
The Minister made "the right and honourable decision" Labour TD Kevin Humphreys said in his immediate response:
http://vine.co/v/M6TnAl9Lr7A
There has been shock around Leinster House at the sudden resignation on foot of the findings of the report by barrister Seán Guerin into allegations made by the garda whistleblower Maurice McCabe.
Fine Gael TDs said they had no prior notification of what was happening when the Taoiseach announced Shatter's decision to step down just before Leaders' Questions.
Justice Committee member and Fine Gael TD Alan Farrell said he was "taken aback" and said it would throw a lot of Shatter's planned legal reforms "up in the air".
His party colleague Eoghan Murphy said that the pace of reform in the Department of Justice will be slowed by the resignation.
Opposition reaction
Fianna Fáil leader Micheál Martin said the Guerin report should be published immediately. He said that there have been "very serious questions and issues raised for well over a year-and-a-half" in relation to the minister and that morale in An Garda Siochána is "very low".
Martin, who gave the McCabe dossier to the Taoiseach, said that he and his party feel "vindicated" by today's outcome, but said he "is not happy that any minister ever has to resign".
Martin said: "He had an eternally adversarial approach to politics and to issues and he was very intolerant of people raising questions about his stewardship or about issues under his aegis. I think more than anything that was perhaps the reason for his resignation."
In the Dáil, Gerry Adams said that no one in Sinn Féin would take any pleasure in the resignation of the Justice Minister.
His deputy Mary Lou McDonald said the whistleblower had been vindicated:
Sinn Féin's justice spokesperson Padraig MacLochlainn said these are "very serious times" and that a fresh approach is needed by Shatter's successor:
http://vine.co/v/M6T69JAjAMA
People Before Profit TD Richard Boyd-Barrett said: