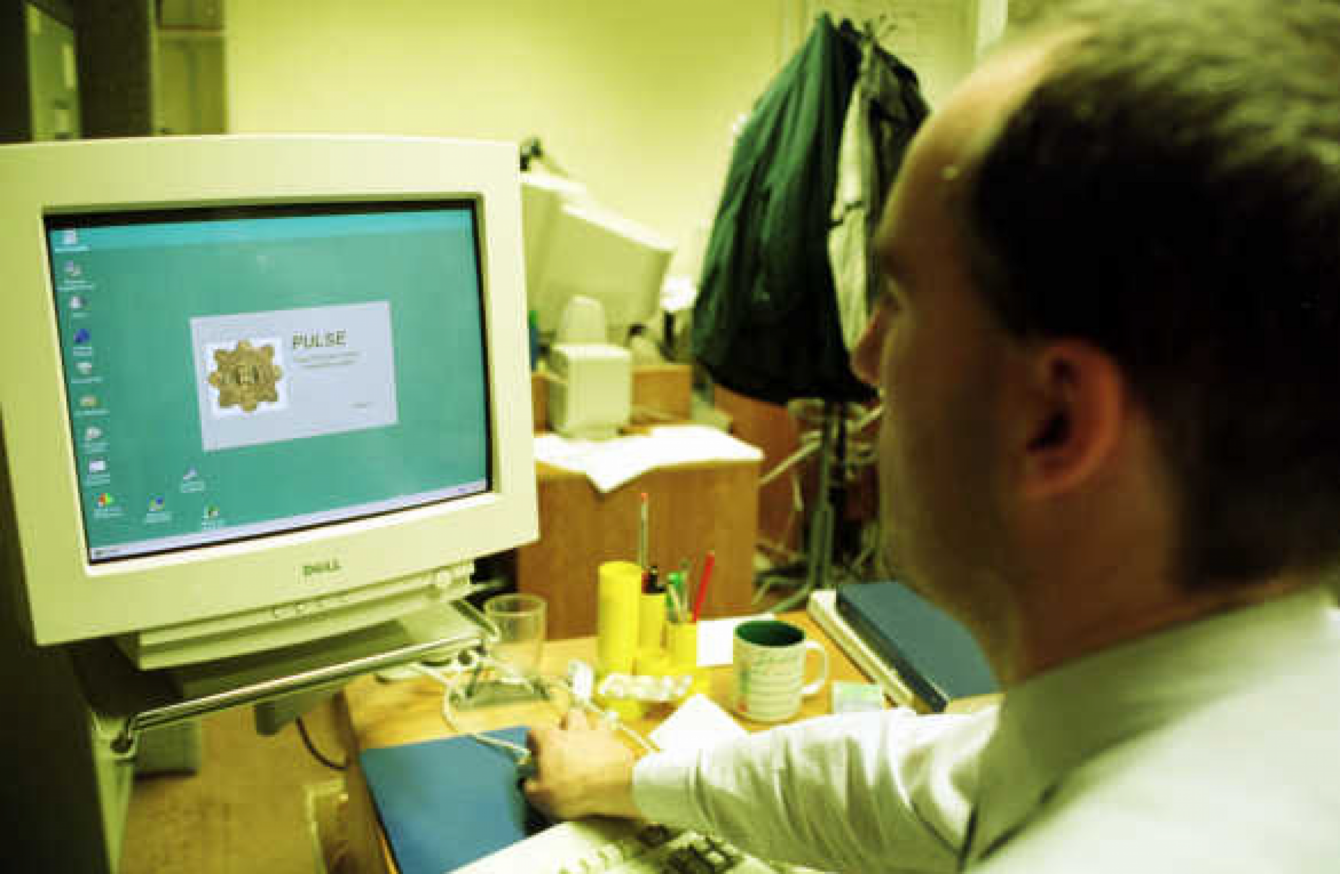 A (very old) photo of a guard using Pulse.
Image: RollingNews.ie
A (very old) photo of a guard using Pulse.
Image: RollingNews.ie
FORMER JUSTICE MINISTER Alan Shatter says that gardaí use the Pulse crime tracking system as a social network.
Speaking to Pat Kenny on Newstalk earlier today, Shatter said that the system was used for "gossip".
Shatter said that he had raised concerns over the access of the system with then-Garda Commissioner Martin Callinan in 2013.
He said that the issue of improper access had been highlighted by the treatment of independent TD Clare Daly in January 2013, who was stopped while driving in Dublin.
That incident was later leaked to members of the press. Shatter said he had raised this issue with Callinan.
"I asked about what security was in place to ensure the system was accessed appropriately.
I was subsequently advised that in excess of 150 members of the force had accessed the Pulse system – some of them seem to think it was some sort of social website that they could look up for gossip purposes.
"It was absolutely correct that the guards involved in an incident and their superiors have access to an incident, but not guards across the country."
He said that one of the cases in which reports say that journalists' phone records were accessed was the Daly affair.
As I understand it one of the investigations that GSOC have been engaged in that gave rise to controversy over the last ten days has arisen out of a complaint that Deputy Daly made as to how that information got into the public domain.
"Of course, they were also as I understand it, investigating how some of the background circumstances into the death of a very well-known model, Katy French, got into the public domain."
Separately, he said that he had "Cabinet ambitions" if he and the government are returned in the upcoming election.
"Any deputy who assumes he is going to be returned is very foolish," he added.