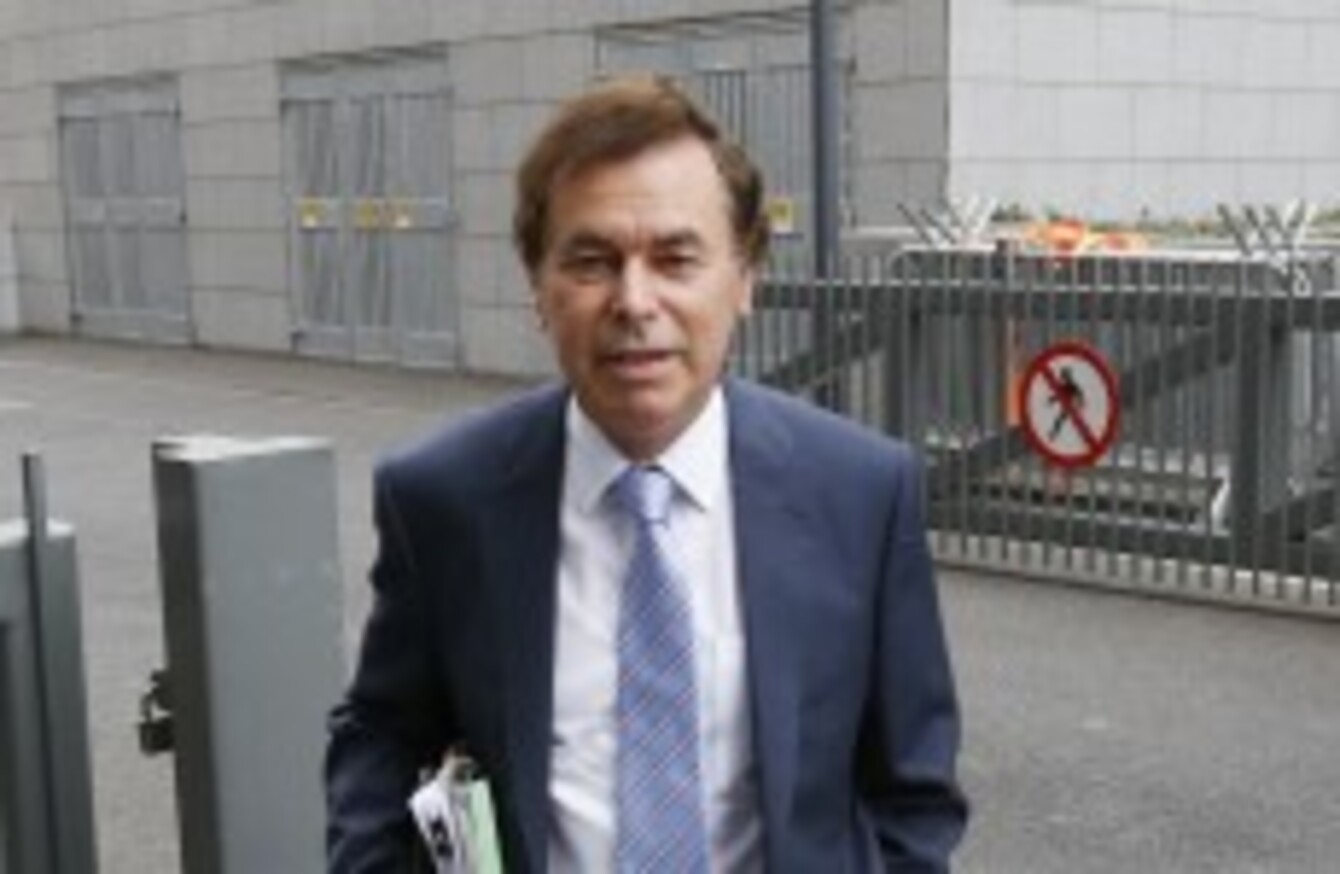 Image: Sasko Lazarov/Photocall Ireland
Image: Sasko Lazarov/Photocall Ireland
THE JUSTICE MINISTER broke the law when he revealed that another TD had been cautioned for using a mobile phone while driving.
That is reportedly the finding of the Data Protection Commissioner, Billy Hawkes, who says that Alan Shatter should not have named Mick Wallace on RTÉ's Primetime.
The finding comes after Wallace made a complaint about Shatter following the May 2013 episode of the programme.
It was reported in last week's Sunday Independent that the Data Protection Commissioner would find that Shatter had broken the law by naming the Wexford TD.
The ruling of the commissioner has been given to both parties, but the office of the Data Protection Commissioner could not confirm its contents.
Despite that, spokespersons for the government said that Shatter was not under pressure.
Shatter can appeal the decision, the Data Protection Commissioner confirmed.
"The Data Protection Commissioner has today made and issued his final decision in relation to a complaint made to him by Deputy Mick Wallace TD in relation to an alleged breach of the Data Protection Acts last May by Minister Alan Shatter on RTE's Prime Time – the Commissioner having failed to achieve an amicable resolution of the complaint.
"A draft of the decision had earlier been sent to both parties, inviting their comments.
"The final decision, taking account of the comments received, has been conveyed to both parties in writing – both electronically and by post. Each party has a right to appeal the decision to the Circuit Court within 21 days.
"The Data Protection Commissioner – as with the earlier draft decision – will not comment on the content of the Decision, bearing in mind the possible exercise by the parties of their right of appeal and the consequent need for the Commissioner to defend his Decision before the Courts."
Mick Wallace's office say that they are reviewing the report, while Alan Shatter's office did not immediately respond to a request for comment.