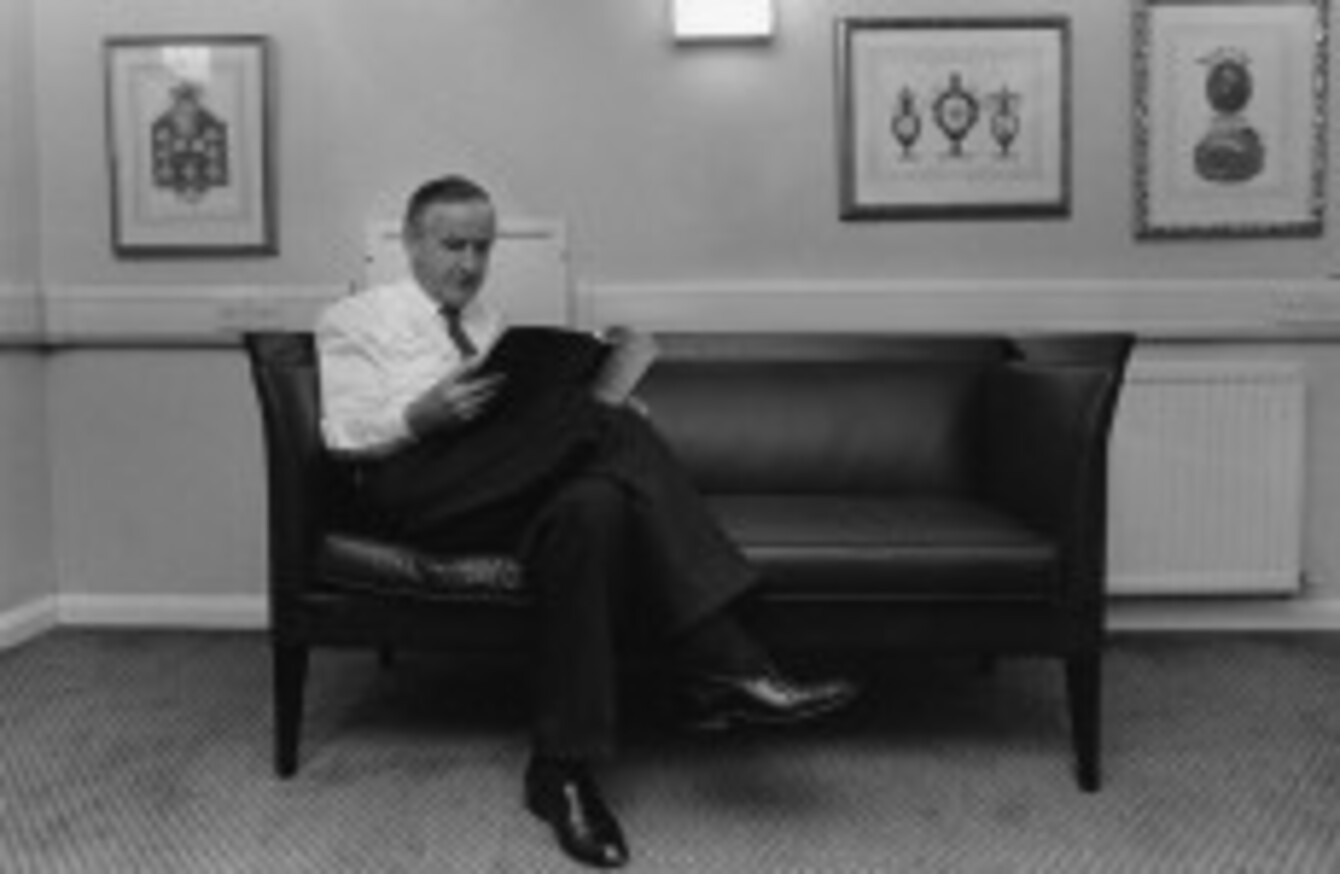 Image: File Pics Albert Reynolds
Image: File Pics Albert Reynolds
CAMPAIGN GROUP THE Gay and Lesbian Equality Network have paid tribute to Albert Reynolds as a man who helped start the "great transformation in the status of lesbian and gay people" in Ireland.
GLEN chair Kieran Rose said the former taoiseach, who died in the early hours of yesterday morning aged 81, had left a lasting legacy in making Ireland a fairer place for the lesbian and gay community.
Reynolds was the leader of the Fianna Fáil-Labour coalition that made the first legislative steps towards ending discrimination against gay and lesbian people — passing legislation which finally decriminalised homosexuality in 1993.
"That Fianna Fail/Labour Government also passed legislation protecting lesbian and gay people in employment, one of the first countries in the world to do so," Rose said.
As Taoiseach he agreed the programme for that government which included equality legislation that was later enacted — and which now provides powerful protections against discrimination for lesbian and gay people in Ireland.
Draconian laws
The 1993 legislation [officially called the Criminal Law (Sexual Offences) 1993 Bill], when it was finally introduced, removed Victorian laws from Ireland's statutebook which criminalised sexual acts between men.
It followed a long legal battle which began in 1977 when David Norris began a case against the draconian laws.
The case came before the High Court in 1980, where it was rejected, and before the Supreme Court in 1983, where it was also rejected by five judges who found that the laws which made homosexual acts a crime did not contravene the Constitution.
Norris, with the help of Mary Robinson, then took his case to the European Court of Human Rights — where judges finally ruled that the Irish laws contravened the Convention on Human Rights.
David Norris and Mary Robinson, pictured in 2007.
Five years later, the laws were changed. And in the intervening two decades, that move has been followed by a series of other reforms — including domestic violence protections and civil partnership legislation.
A referendum on legalising same-sex marriage is to be held in the first half of 2015, with initial polls indicating the change will be passed.
Tributes
Reynolds, who entered politics at the relatively late age of 44, led the country as Taoiseach in two separate terms between 1992 and 94 — first with the PDs and then with Labour.
Figures from across the political divide have been paying tribute to his achievements — and in particular his contribution to the peace process.