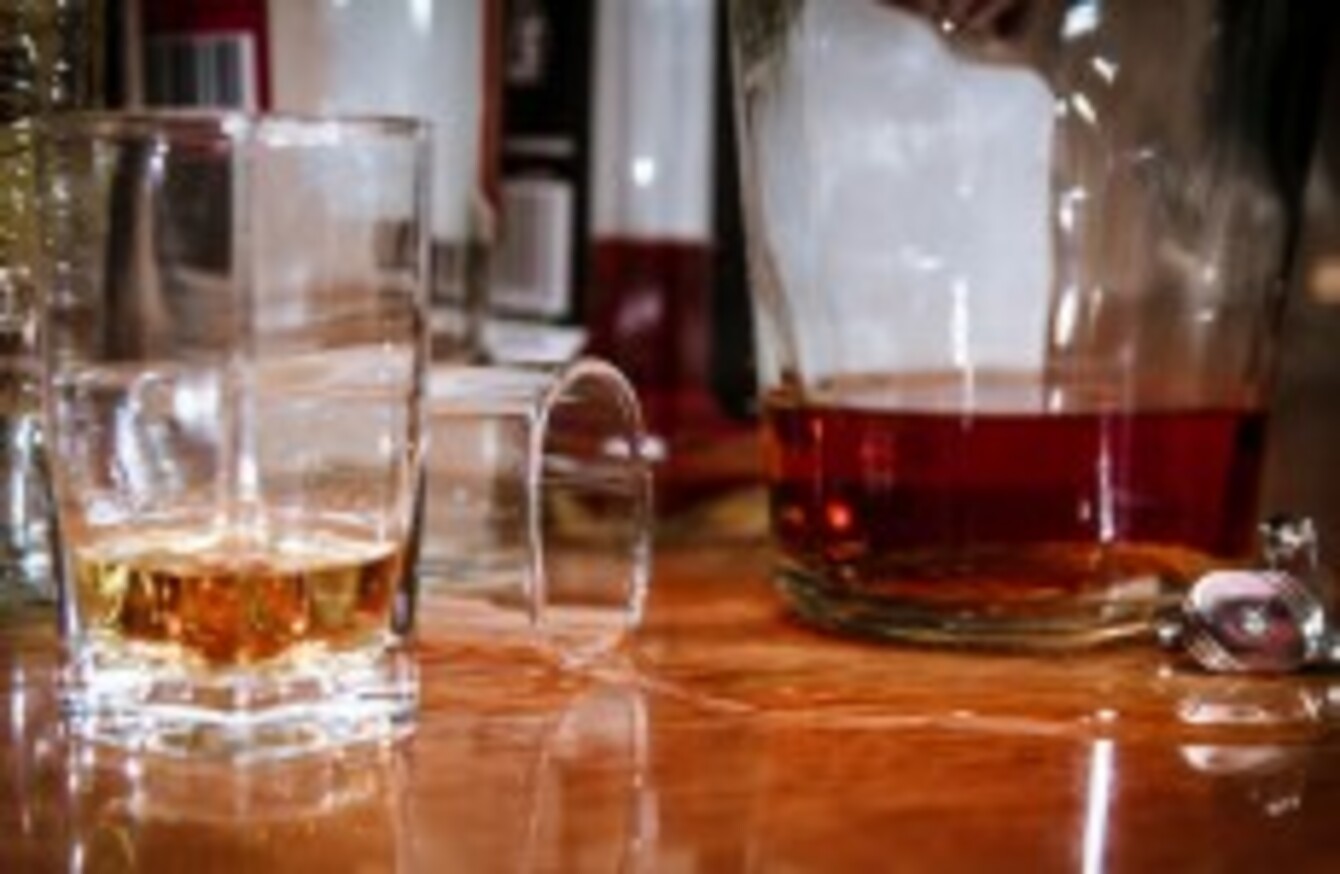 Image: Shutterstock/perfectlab
Image: Shutterstock/perfectlab
THERE HAS BEEN a substantial drop in the number of people being treated for alcohol abuse in Ireland.
In 2013, 7,549 cases of alcohol abuse were treated, a drop of 1,055 since 2011 when 8,604 people were treated.
That's a 12.3% decrease in the space of just two years, according to the latest figures published by the Health Research Board.
Waterford, Donegal, Sligo, Leitrim and Carlow had the highest numbers of people presenting for treatment.
From 2009 – 2013, these counties reported more than 240 cases per 100,000 of the population aged 15-64 years.
Numbers for the same time period were lowest in Roscommon, Clare, Mayo, Meath and Limerick, with less than 75 cases per 100,000 of the population.
The research found that half of the people who presented for treatment started drinking aged 15 or younger. Half of those who presented for treatment were aged 40 or younger.
The proportion of cases under 18 years of age was 3% in 2013.
The figures also showed that almost one in five people treated for problem alcohol use in 2013 used at least one other drug.
In 2013 the most common drugs used with alcohol were cannabis, followed by cocaine, benzodiazepines and ecstasy.
Decrease in new and returning cases
The number of new cases presenting for treatment for the first time decreased by 11.2% from 4,028 in 2012 to 3,578 in 2013.
The number of people returning to treatment also decreased by 9.8% from 4,212 in 2012 to 3,801 in 2013.
Men accounted for both the majority of new cases (62.6%) and returning cases (64.0%)
Commenting on the findings Dr Graham Love, Chief Executive at the Health Research Board, says:
This is the second year we have seen a decrease in new cases presenting for treatment and the number of cases returning for treatment are also now decreasing. Nevertheless, problem alcohol use continues to be a major public health problem in Ireland.
#Open journalism No news is bad news Support The Journal

Your contributions will help us continue to deliver the stories that are important to you

Support us now
"It results in harm, to the person, their family and society in general. In particular, polydrug use persists as a problem among those treated for alcohol use. This increases complexity of cases and leads to poorer outcomes for the patient."
In 2013 almost 5.7% of cases involved homeless people, while cases returning for treatment were more likely to be homeless (7.4%) than new cases (3.8%)
The proportion of employment showed a decrease from 26.0% in 2009, to 19.7% in 2012, but subsequently increased to 21.5% in 2013.
According to Dr Suzi Lyons, Senior Researcher at the Health Research Board:
It is notable that fewer people are presenting for problem alcohol treatment, however the reason for this is not yet clear. It could reflect a true decrease in demand for these services.
"However, it may reflect in part reduced levels of participation or reporting to our treatment database, or a combination of these factors. Further research would be required to fully understand the reason for this recent drop in treated cases."