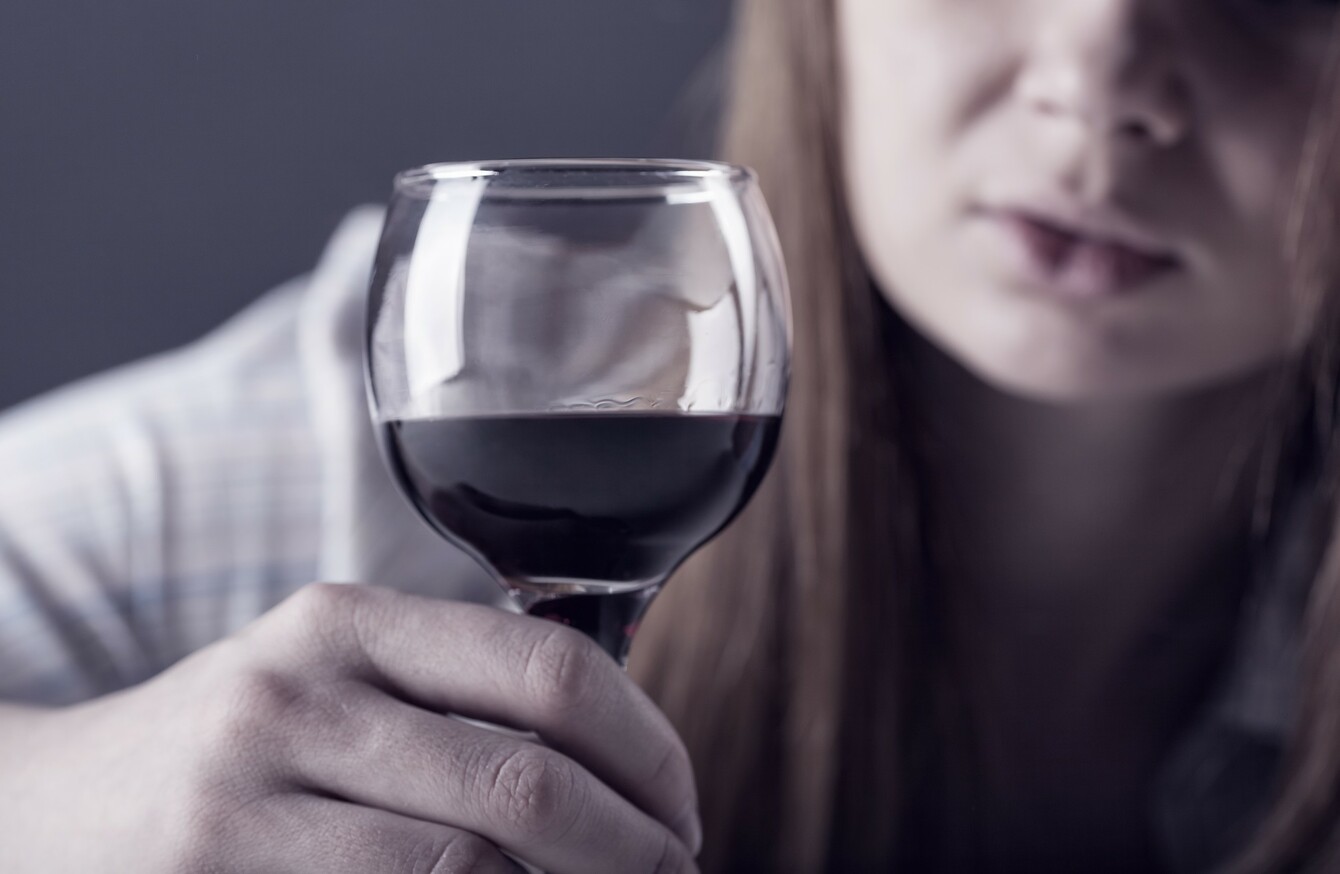 Image: Shutterstock/Artem Furman
Image: Shutterstock/Artem Furman
ALMOST 4,000 PRESCRIPTIONS were made in the last two years for a drug which is designed to help alcohol-dependent people give up alcohol.
Figures obtained by TheJournal.ie show how there have been 3,854 requests for the drug Nalmefene, which is marketed as Selincro in Ireland.
The HSE said 3,094 prescriptions were made under the medical card scheme while 760 prescriptions were written under the drug payment scheme.  The drug was designed to combat problem drinking in those who might not see themselves as alcoholics.
Information given by the drug's manufacturer Lundbeck gave examples of the type of people Nalmefene was being aimed at. They included Sue, 39, who "looks forward to a glass of wine after work when the kids go to bed but always finishes the bottle while cooking and eating with her husband, and opens a second bottle a few days each week".
The National Institute for Health and Care Excellence (Nice) published formal guidance recommending the drug last year.
Alcoholism
Lyndsey Dudley, a spokeswoman for Nice, said the drug would be suitable for people who "probably don't even recognise themselves as an alcoholic". She said: "It is much like a patch that you might wear to give up smoking to support you to cut down on your alcohol intake. Some days you might feel stronger than others."
Dr Hugh Gallagher, from addiction centre the One Step Clinic, said a history of mental health problems and the general family make-up, as well as various experiences of the person can together help stop a person falling back into an addiction.
He said: "It's rare not to have a traumatic experience with the people I meet. Domestic violence, bullying in school, which is extremely common, is usually what leads to dependence on a substance. They took cannabis or alcohol, and thought this really hits the spot, and something clicked in their brain.
He described how young to middle-aged women with relatively normal problems in their lives can turn to alcohol.
Gallagher says that there is a problem in Ireland around the perception that alcohol is something to be protected and preserved in society.
"People say to me that you could take a bus loads of their friends for treatment for dependence on alcohol. And that's because from early childhood to our teenage years, that binge-drinking culture exists.
It's a cultural thing we almost pride ourselves on is a recipe for disaster really.