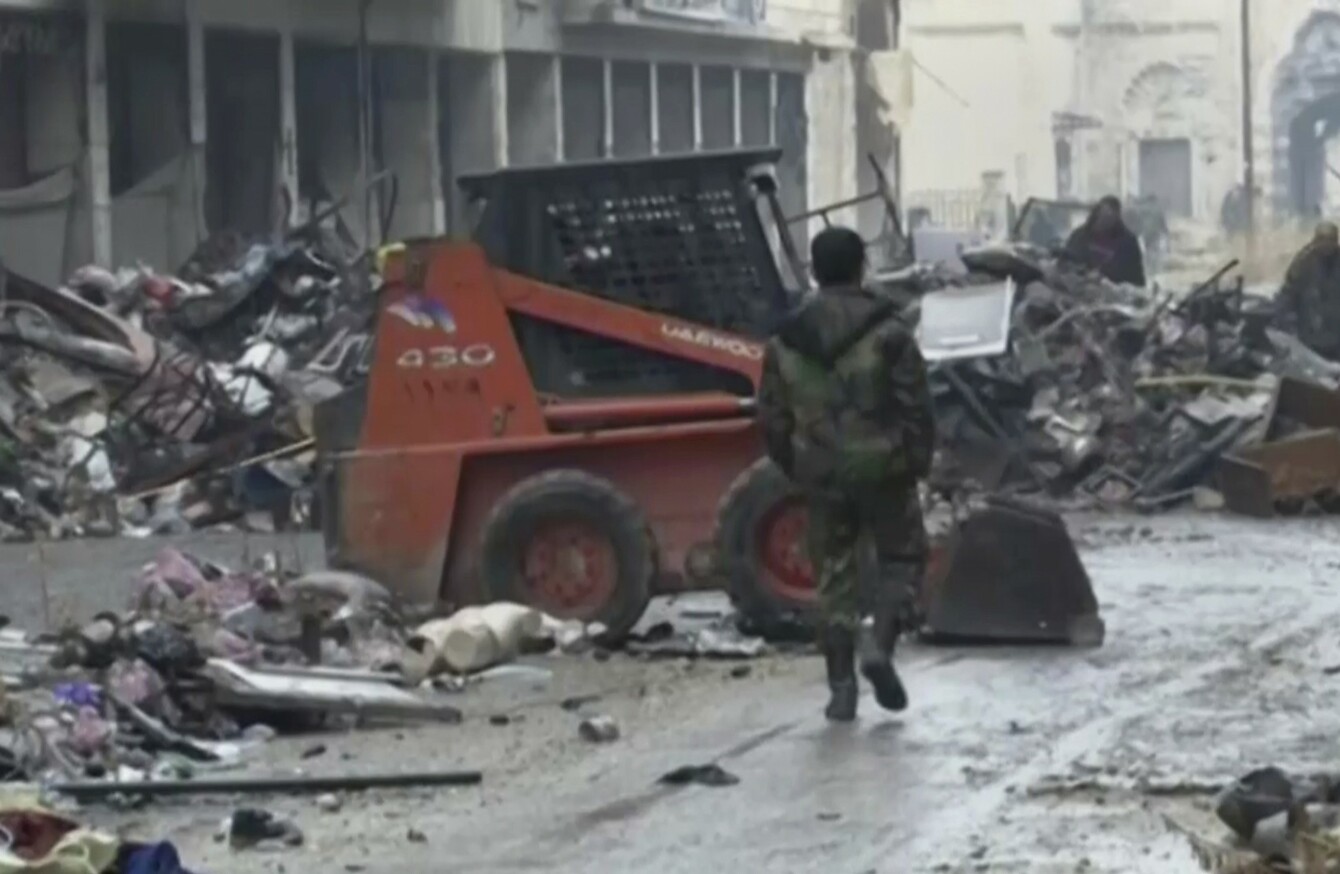 Image: AP/Press Association Images
Image: AP/Press Association Images
THE SYRIAN GOVERNMENT has suspended the evacuation of civilians and fighters from the last rebel-held parts of Aleppo, leaving thousands of people trapped and uncertain of their fate.
Appeals came in from around the world for the evacuations to resume, with UN Secretary General Ban Ki-moon warning that Aleppo had become "a synonym for hell".
The United Nations urges "the parties to take all necessary measures to allow safe resumption of this evacuation process", he said in New York.
Turkish President Recep Tayyip Erdogan also called for all sides to respect the Aleppo deal.
Rebel backer Ankara, which helped broker the accord with regime ally Moscow, said thousands of people were still waiting to leave.
Turkey and a Syrian military source said the evacuation had been suspended but was not yet over, while Moscow insisted the operation was now "complete", with all women and children moved from the city.
Amid the confusion, a convoy of evacuees that had already left the east when the operation was suspended was forced to turn back, an AFP correspondent said.
The delicate operation to bring the last civilians and rebels out of east Aleppo began yesterday and continued overnight, with thousands of people leaving in buses and ambulances.
But this morning it was abruptly suspended, with the government accusing rebels of violating the terms of the accord.
"The evacuation operation has been suspended because the militants failed to respect the conditions of the agreement," a security source told AFP.
State television said rebels had tried to smuggle heavy weapons and hostage out of Aleppo.
The International Committee of the Red Cross, which has supervised the evacuation, confirmed it was on hold.
Besieged villages
The opposition accused the government of suspending the operation in a bid to secure the evacuation of residents from Fuaa and Kafraya, two villages under rebel siege in northwest Syria.
The government and its other main ally Iran have reportedly sought to add an evacuation of civilians from the villages to the terms of the Aleppo deal.
The Syrian Observatory for Human Rights, a Britain-based monitor, also said the suspension appeared to be related to the two villages.
It said pro-government fighters had blocked the road out of Aleppo that the evacuation convoy had been using and rebels were refusing the evacuation of residents of Fuaa and Kafraya.