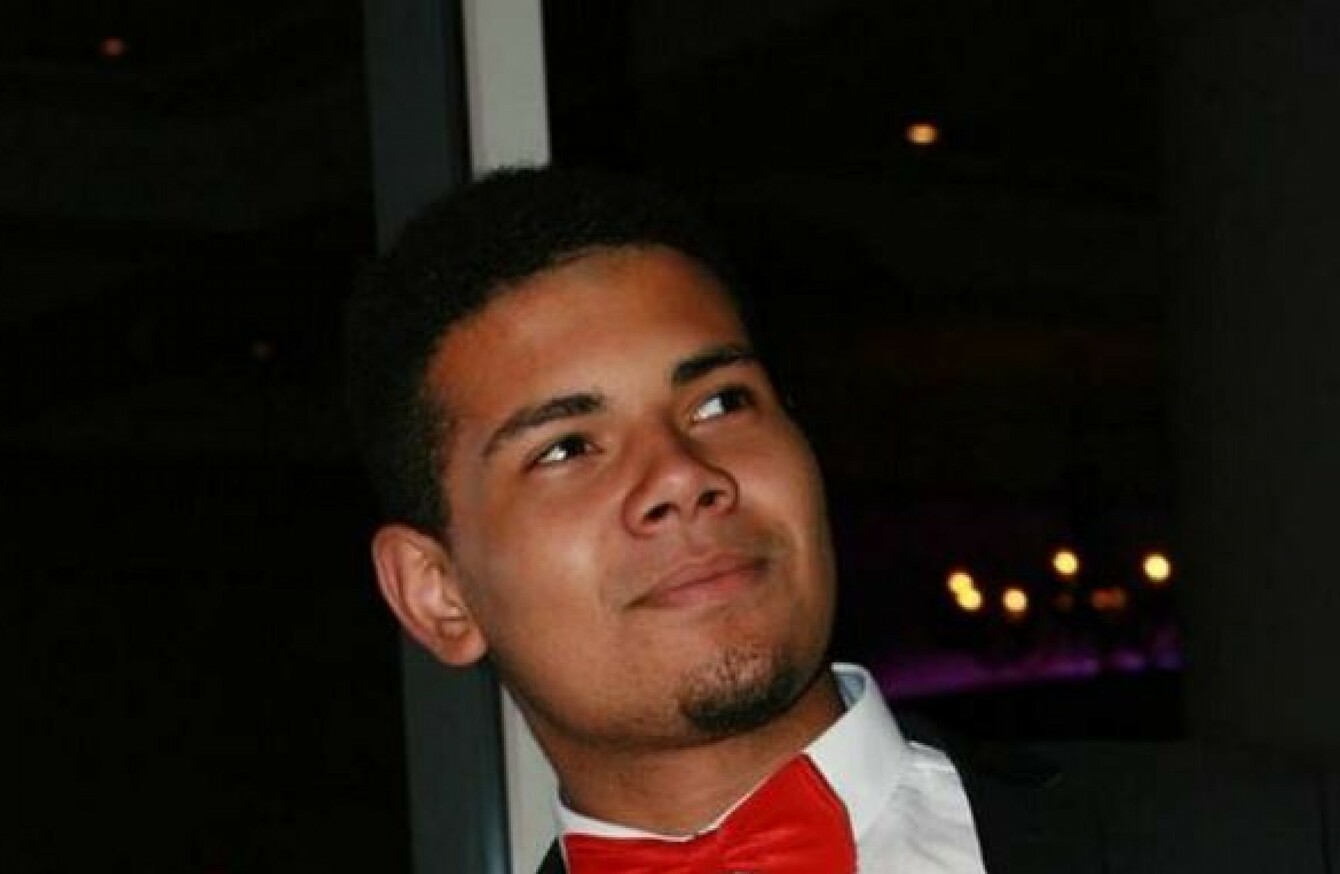 Image: Facebook
Image: Facebook
A YOUNG CORK woman spoke out today about the difficult decision her family had to make to donate her brother's organs after he was pronounced brain dead.
Nicole's 18-year-old brother Alex Ryan died last January after taking an extremely potent synthetic drug called 'N Bomb' at a house party in Cork.
On today's Ray D'Arcy Show, Nicole described getting the phone call from her mother "who was in hysterics" and rushing from the engine room of the ferry where she works, to Cork University Hospital.
We weren't able to see him for half an hour and weren't told anything. By the time I got there it was on the news and in the papers.
Alex and five others thought they were taking a form of LSD – but the drug was much more potent than that. Of their group of six who were hospitalised after taking it, five walked out of hospital the day after, while Alex remained in intensive care.
"He was going into cardiac arrest when he was found," said Nicole. "His heart had stopped and they had resuscitated him.
We were actually super lucky that he wasn't pronounced dead at the scene, because he could've.
When he was admitted into hospital his organs were failing, but they started to repair themselves, and things were looking up. But nobody knew yet the extent of the damage that was done, as Nicole goes on to say.
On Wednesday [two days after he was admitted] they said he had brain damage, which we kind of knew. On Thursday we were told he had irreversible brain damage. Thursday night he became unstable – by Friday he wasn't breathing anymore and was pronounced brain dead.
"The machines were keeping him alive."
Nicole recounts the lead-up to the decision her and her mother made to donate Alex's organs.
"On the Wednesday I started thinking about organ donation. I knew it would sound better coming from me than coming from the doctors because [my mother] would think they were trying to harvest his organs."
At first she was really mad with me for suggesting it, but on the Friday we thought what other choices did we have? We either let him die with his organs or we give them to someone else who needs them.
"On Friday we found out that he was a positive match for four people. So we said our goodbyes and on the Saturday he went into surgery."
Nicole also told a story of how Alex saved one of his friends by giving her CPR, and noted that if there was someone at the party who knew how to perform it, he might not have died.
Alex had just completed his Leaving Certificate examination, but wasn't sure about what he wanted to do in college. He got a job as a kitchen porter, moved into Cork city, and was sharing a house on McCurtain Street with his friends when he died.
He was planning on attending Cork IT in September to study computers, which he always had an interest in.