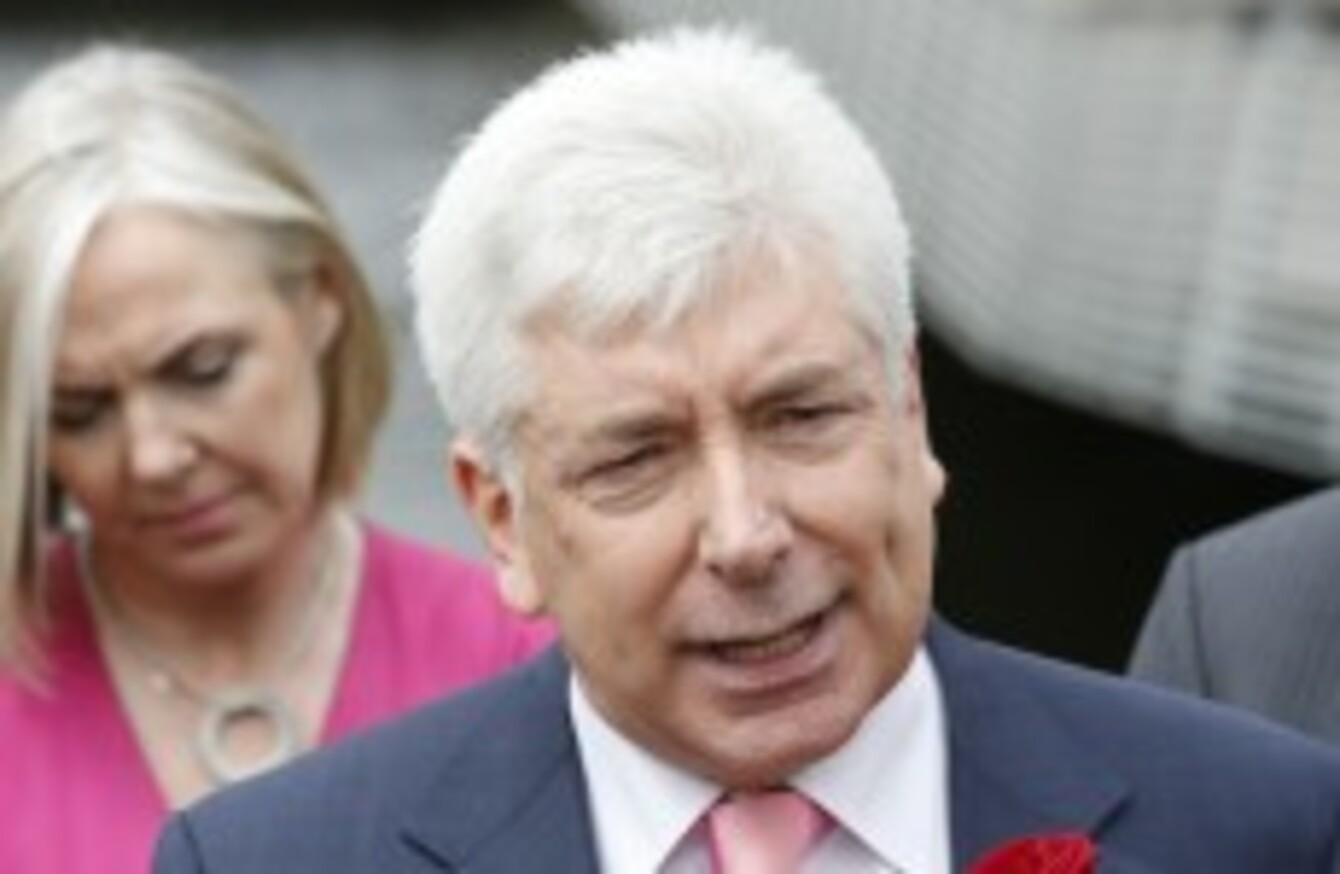 Image: Sasko Lazarov/Photocall Ireland
Image: Sasko Lazarov/Photocall Ireland
LABOUR LEADER CONTENDER Alex White has refused to rule out the possibility that the party could go into government with Sinn Féin after the next election.
White said that the formation of the next government would come down to numbers in the Dáil and said that no party could afford to completely dismiss Sinn Féin after its local and European election success last month.
"I don't think there is any party in the Dáil that can afford to exclude including Sinn Féin," he said.
He also said that he is "personally" in favour of a wealth tax and said it should be examined by the government. A wealth tax has also been proposed by Sinn Féin in the past.
Setting out his priorities if he becomes leader of the junior coalition partner, White said that he does not believe €2 billion in cuts will be needed in Budget 2015.
The junior health minister said that he believed it is more important to look at reaching the deficit to GDP ratio target of 2.9 per cent and said it was his belief this would be achievable without €2 billion in cuts.
White said that he believed that Fine Gael will see this as well in the run-up to the Budget in October. He was speaking to Newstalk Breakfast and his remarks come after his leadership rival Joan Burton made similar comments last week.
'Neutral budget'
"I think we should try to get as close as we possibly can to a neutral budget this year," White said.
He was referring to a budget where no money is taken out of the economy as has been the case in a succession of Irish budgets since the crash. A neutral budget was an idea first floated by Labour chair Loraine Mulligan during her ill-fated Dublin West by-election campaign.
The budget issue is likely to be one of the key debates during the Labour leadership contest with both contenders now of the view that the budget cuts should be less than are being demanded by the EU.
Yesterday, the European Commission said that the government should stick to its targets – a position backed by the government's Fiscal Advisory Council which says there should be €2 billion in cuts.
In the wide-ranging interview on Newstalk this morning, White also said that he would like to be Minister for Health in the future, but backed the incumbent James Reilly who he said he works well with.
On various health targets he said that universal free GP care before 2016 is "achievable" but admitted "it's becoming more and more difficult as the months go by".
He also said that he would support Waterford TD Ciara Conway's bid for the deputy leadership. Conway seconded White's nomination and announced her own bid to be second-in-command yesterday.