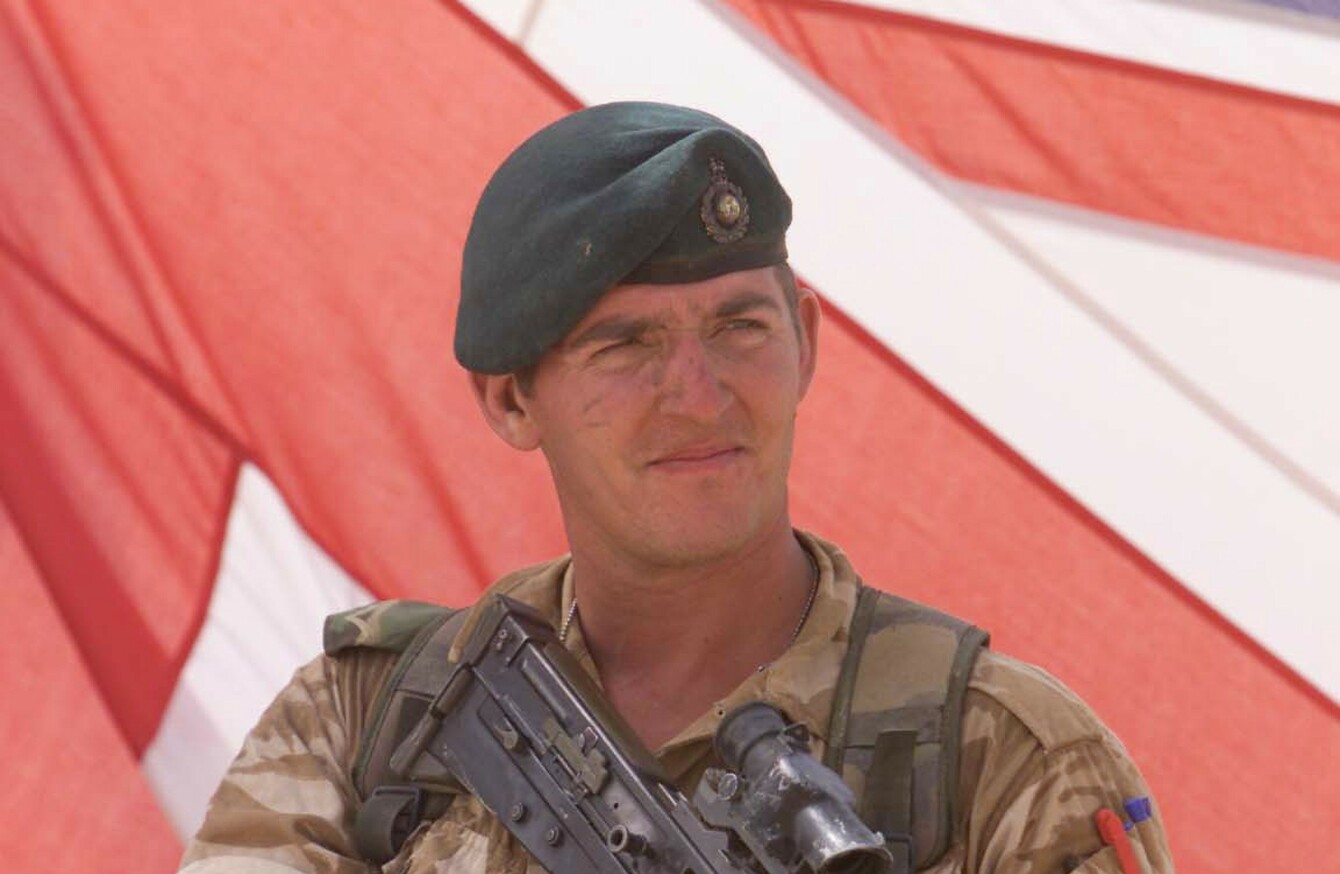 Image: PA Wire/PA Images
Image: PA Wire/PA Images
Updated 5pm
A BRITISH SOLDIER who cited Shakespeare after killing an injured Taliban fighter has been denied bail as he appeals against his landmark conviction.
The case of Alexander Blackman, 42, who had been identified only as "Marine A" during his trial, has fascinated and divided public opinion in Britain.
On September 15, 2011, the Royal Marine shot a Taliban fighter who had been seriously injured by fire from an Apache helicopter in Helmand province.
"There you are. Shuffle off this mortal coil … It's nothing you wouldn't do to us," Blackman said in footage captured on a camera mounted on the helmet of another soldier, paraphrasing Shakespeare's Hamlet after shooting the fighter at close range.
"Obviously this doesn't go anywhere, fellas. I just broke the Geneva Convention," he said to his fellow Royal Marines, in reference to international law governing the treatment of prisoners of war.
Blackman was convicted in 2013 to a life sentence with a minimum period of time served of 10 years, which has since been reduced to eight years in 2014.
Blackman's wife Claire was in the Court Martial Appeal Court along with dozens of supporters.
His case was the first time since the Second World War that a British soldier was convicted of a murder carried out on the battlefield.
The soldier's legal team ultimately aims to overturn the conviction and have the crime lessened to manslaughter, following a Royal Navy review which suggested Blackman was suffering from post-traumatic stress at the time of the shooting.
Blackman denied murder and claimed he shot the Taliban fighter once the insurgent was already dead.
His campaign is backed by the Daily Mail tabloid and the bestselling author Frederick Forsyth.