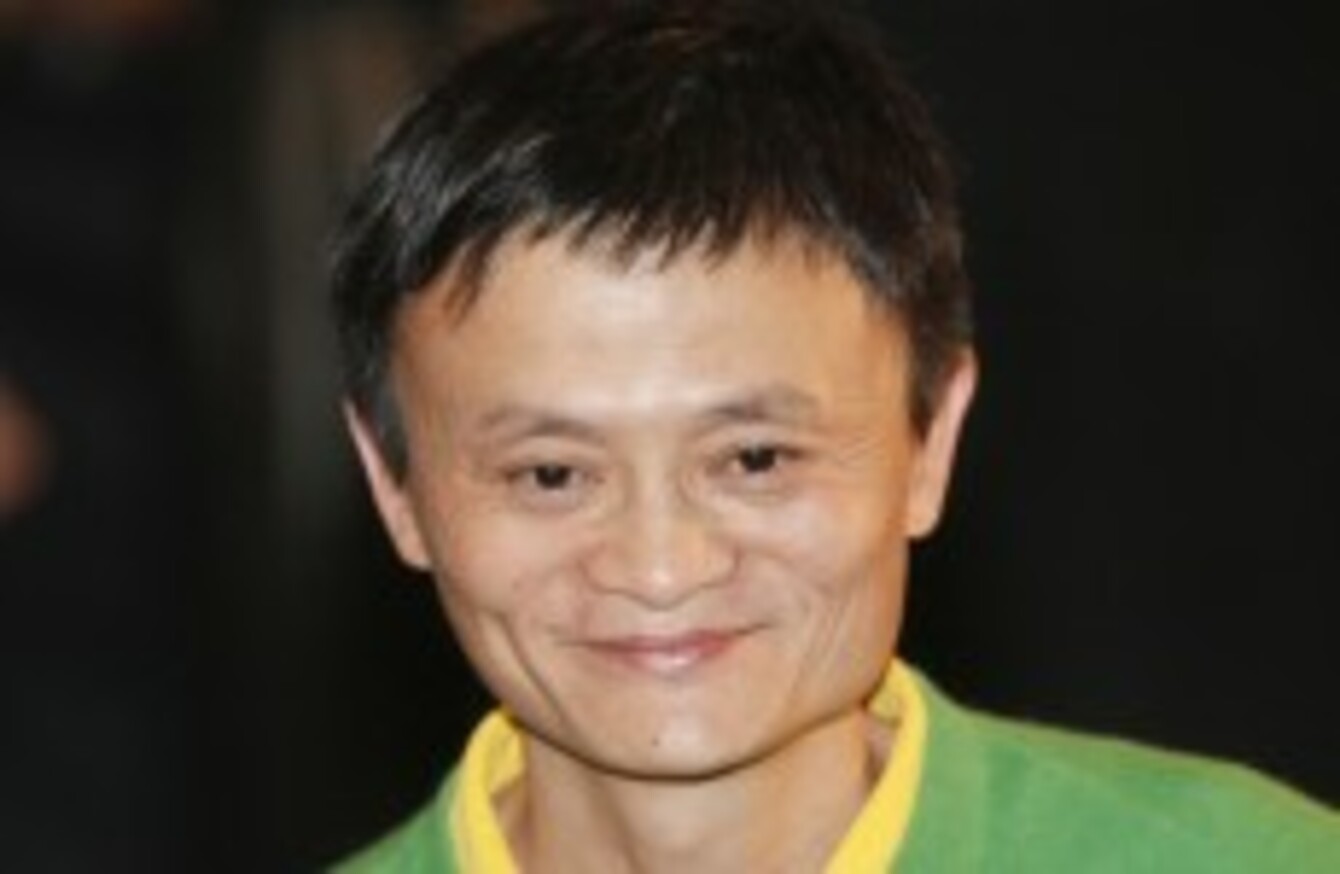 May well Jack Ma Yun smile.
Image: Kin Cheung
May well Jack Ma Yun smile.
Image: Kin Cheung
CHINES ONLINE MARKETPLACE Alibaba wants raise up to $24.3 billion in its upcoming US stock offering, making it the largest stock flotation in history.
The company told US regulators it would offer some 320 million shares in a range of $60 to $66 per share. An option will be available for 48 million additional shares.
The plan would raise a minimum of $19.2 billion even if the option for additional shares is not used.
And the maximum amount based on the range and the option would be $24.3 billion, which would break the record of $22.1 billion by China's AGBank in 2010, according to research firm Dealogic.
No date was set for the market debut, but some reports have said the company would begin presentations to investors next week and the stock would trade around 18 or 19 September.
The initial public offering (IPO) set for the New York Stock Exchange is part of efforts by Alibaba to expand globally.
Alibaba operates China's most popular e-shopping platform, Taobao, which has more than 90% of the online market for consumer-to-consumer transactions in the country.
Taobao has more than 800 million product listings and over 500 million users.
Alibaba's consumer services are similar to a mix of those offered by US Internet titans eBay, PayPal and Amazon.com, and it also operates services for wholesalers.
However the China-based group does not sell products directly, instead hosting online venues such as Taobao where buyers and sellers can do business.
The strategy has given Alibaba an enviable profit margin as an online middleman of sorts.
Alibaba Group made a profit of nearly $2 billion on revenue of $2.5 billion in the quarter ending 30 June according to its latest filing. Revenue rose 46% from the same period a year earlier.
Founder Jack Ma set up Alibaba in 1999, convincing friends to fund him with $60,000.
The company started as a platform for Chinese manufacturers to connect with foreign buyers and later launched flagship site Taobao in 2003.
The company decided to list in New York because Hong Kong Stock Exchange rules prevented Ma and senior management retaining some control over the board of directors.
Alibaba wanted an alternative class share structure to give selected minority shareholders extra control over the board, but the Hong Kong bourse declined to change its rules.
A US government panel warned earlier this year that Alibaba's complex corporate structure posed risks to investors.
Alibaba and other big Chinese tech firms use a complex legal mechanism in which "ownership is deliberately obscured by a series of shell companies," the US-China Economic and Security Review Commission said in a June report.
Because of this structure, any legal contracts may be on shaky ground, noting that "the contracts are only binding and enforceable if Chinese courts are willing to uphold them," the report noted.
Alibaba Group is registered in the Cayman Islands and operates through a series of subsidiaries in Hong Kong, the British Virgin Islands and elsewhere.