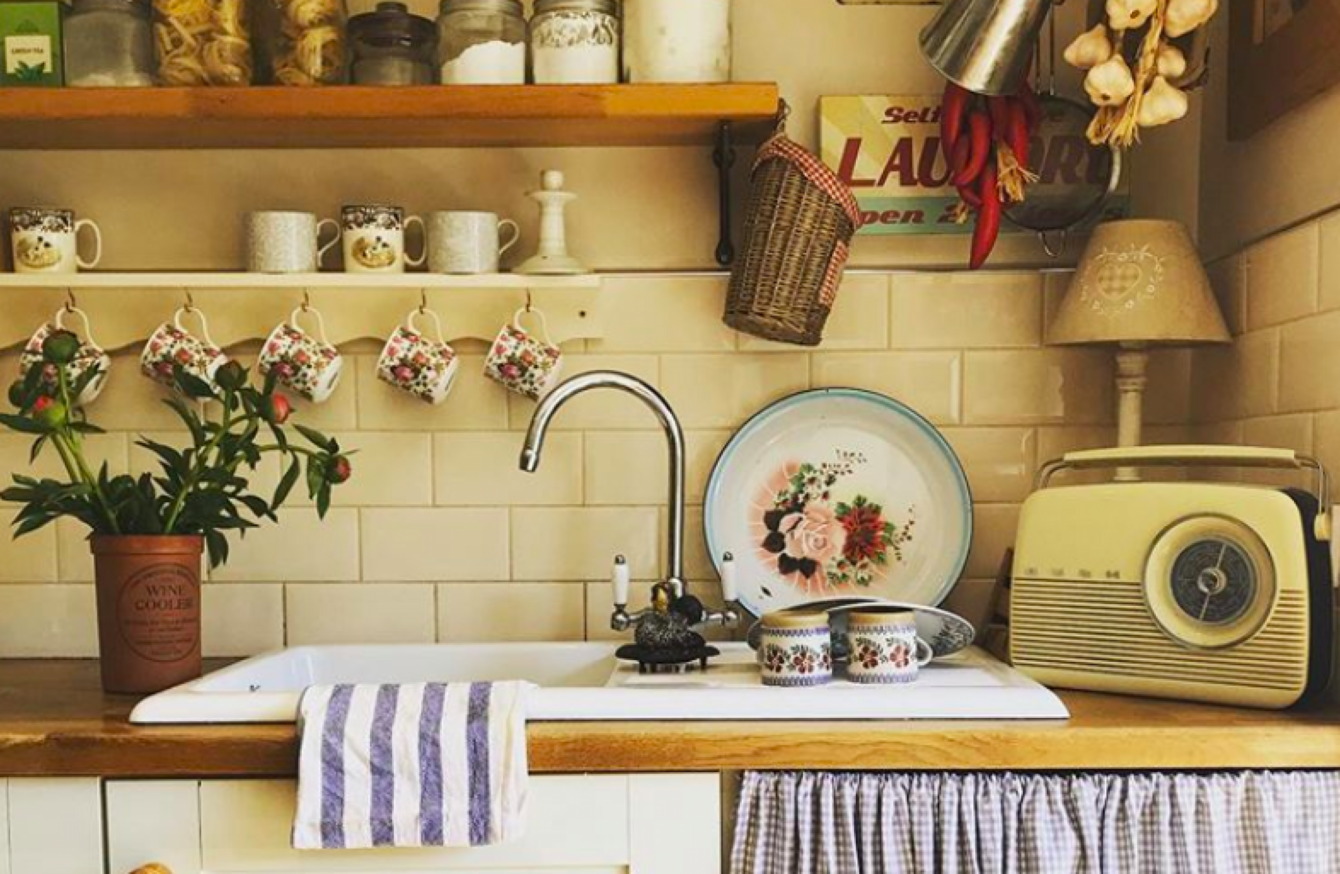 Image: Instagram/lifeatnumberten
Image: Instagram/lifeatnumberten
About you
Name: Alison Osborn
Age: 42
Occupation: Front-of-house in a hotel restaurant
About your home
Location: Co Wexford
What type of house is it? A 3 storey Georgian townhouse
How many bedrooms and bathrooms? 3 bedrooms, 1 bathroom
When did you move in? 2012
Who lives there? Myself, Me, my husband David, our two daughters Emily and Mia – and our dogs, cats and hens.
What made you choose this home over others?
We wanted an old house with character but most period properties we had seen were out of our price range. We couldn't believe our luck when the estate agent brought us here. It was very run down and neglected, but it had so much potential and we just knew it was the one! People talk about getting "that feeling" when you find the home you want to buy, and that's exactly what happened when I saw this house.
What's your favourite part of your home and why?
I love our kitchen because it gets so much natural light, Summer or winter, it's the cosiest spot in the whole house, and it's the heart of our home. It's such a happy space for us.
What's one part of your home that causes challenges?
It would be great to have more countertop space in the kitchen. Looking back, I would have designed the kitchen a bit differently and just had a window instead of the double doors, to create more work space.
What's the most unique part of your home?
From the front, our house looks like a two-storey building, but when you come in, you see the winding staircase bringing you to all three floors – the kitchen is downstairs. This staircase is one of the original features of the house. I often think about all the hands that held onto those banisters over the years.
How does an average day start in your home right now?
We rise very early in this house. When I'm on the early shift in work my alarm goes off at 4.45am. I get up and go straight down to the kitchen, and as it's in the basement, I don't have to worry about waking anyone. If it's a nice morning, I'll open the windows in the sitting room and library first thing, I love to feel the air coming through the house even at that hour of the morning! I feed the cats, dogs and hens and I always always set the table for my husband for when he comes down – I'll be long gone by the time he's downstairs. I'm a great believer in little touches that show we care! At about 5.15am I sit down for my coffee and I'm gone from the house at 5.45am!
#Open journalism No news is bad news Support The Journal

Your contributions will help us continue to deliver the stories that are important to you

Support us now
How does an average day end in your home right now?
As I am awake so early, I start to wind down fairly early compared to others. Once dinner is over I always tidy the kitchen, put on a wash or hang up some laundry if needed. I'll usually have a shower, put on my PJs, make a cup of tea and relax in the sitting room where I'll read a magazine or watch some tv. I'm usually upstairs to bed around 9.30pm.
What's one thing you'd do differently if you were decorating your home again?
I would definitely keep the fireplaces in our bedroom and bathroom rather than removing them. I really wanted to, but I wasn't confident enough in my own decisions and was put off by our builder who couldn't understand why I'd want to lose wall space for a fireplace!