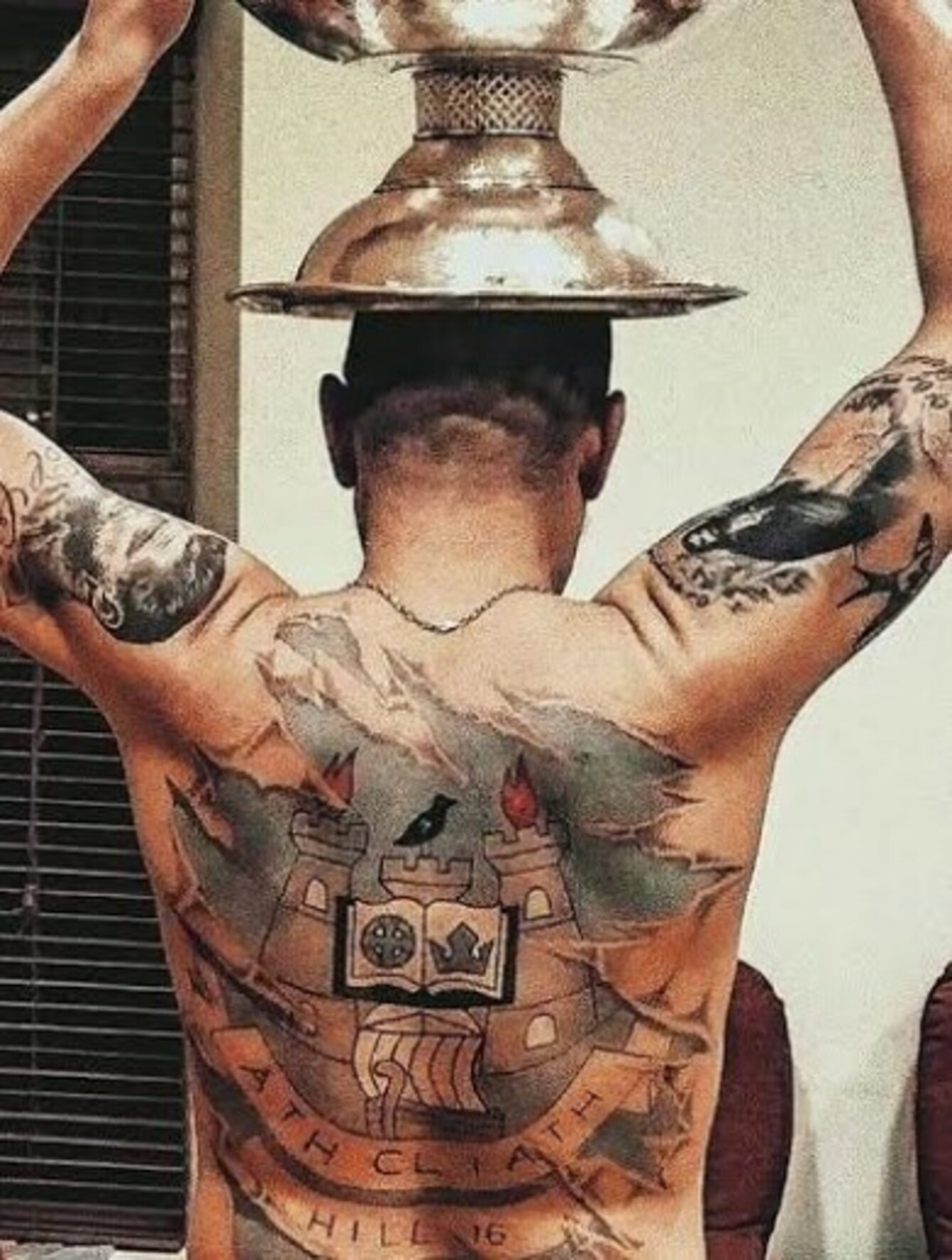 Clondalkin councillor Mark Ward of Sinn Féin.
Clondalkin councillor Mark Ward of Sinn Féin.
ANYONE BUYING OR selling tickets? This familiar refrain, heard at sporting events the length and breadth of the country, could soon be a thing of the past with legislation to outlaw ticket-touting expected to be published before Christmas.
Backbench TD Noel Rock is preparing to submit the private member's bill, which would ban the above-cost reselling of tickets for events.
In the meantime, the gouging continues. Tickets for the All-Ireland Football Final between Mayo and Dublin this weekend are up for sale for €590 on the controversial site needaticket.ie.
Tickets for the upper tier of both the Cusack Stand and the Hogan are priced at €500 on the site, meanwhile, while Davin Stand tickets are going for €400 and €450.
The GAA, which distributes tickets for the final to clubs throughout the country, has previously warned that anyone who buys a ticket for more than €80 could be refused entry to Croke Park.
"We have the facility to cancel any ticket in any part of the ground if we know that it has been sold on the black market," GAA Head of communications, Alan Milton said last month.
We have done it in the past. Every year we have thousands of genuine GAA supporters who can't get tickets, which is why we have a zero tolerance policy.
Genuine fans
Sinn Féin councillor Mark Ward today called for action against ticket touts, and said he would call on his party's TDs to vote in favour of Fine Gael TD Noel Rock's bill, if it helps genuine fans get to see matches.
"I would call for cross-party support to outlaw ticket touting," Ward told TheJournal.ie.
Anything that comes to address the problem would be welcomed. I haven't seen the bill, but if it's something that makes a difference, then I'm sure he will get cross-party support.
"It won't be in time for this All-Ireland final, but hopefully it will make a difference in future years."
TD Noel Rock said he he expects cross-party support for his bill to outlaw ticketing touting, which could be published within weeks.
It is based on a similar bill proposed by Denis Naughten (now an Independent minister) in 1998, and then Alan Shatter and Denis Naughten together in 2005.
"Sinn Féin are ostensibly agreeing with what I've already proposed," Rock told TheJournal.ie.
I put the submission in last week, based on a piece of legislation proposed by Alan Shatter. It seeks to ban it completely, with a criminal offence attached to it.
"If the transaction is happening after the legislation, and you sell a ticket for above cost-price, you are criminally liable to a fine upon conviction."
Fianna Fáil told TheJournal.ie that it would support any measures that stop private ticket sellers ripping off consumers.
"However, we aren't in a position to comment on Deputy Rock's proposed private member's bill as he hasn't published it yet, despite announcing it a month ago.
"Fianna Fáil supports a strong response to ticket touting but it needs to be a workable solution," a spokesman added.
#Open journalism No news is bad news Support The Journal

Your contributions will help us continue to deliver the stories that are important to you

Support us now
Rio scandal
The recent ticket scandal surrounding the Olympic Council of Ireland and the Rio Games has concentrated minds upon the problem of above-selling tickets for sporting and other events.
Back in 2011, then-Enterprise Minister Richard Bruton played down the possibility of outlawing ticket touting, saying it would just drive the practice online. Rock, however, says it will have an effect.
"In terms of a the application of it, yes my intention is to ban it everywhere, and it will certainly drive it away from outside venues and everywhere.
Will it ban it online completely? No, it's just impossible to ban anything online completely.
While we won't see the back of touting all that easily, seeing the back of Cllr Mark Ward is a little easier (see main photo).
Spectators not supporters
A community addiction worker and big Dublin GAA fan, he was co-opted to South Dublin County Council earlier this year after the election of Eoin Ó Broin to the Dáil.
Ward today criticised "championship fans", or those who just turn up to the All-Ireland semi-final or final. Commenting on die-hard fans, he said:
They are the ones who stand on in the freezing cold and rain in January at an O'Byrne cup game.
The ones that travel to Mayo for a league game on a rain-soaked pitch. Most of us know each other even if it's just nodding acquaintances.
"Then you have the championship fans… And finally you have the spectators who just want to be there for the occasion of the All-Ireland final or semi-final.
It is these spectators (I refuse to call them supporters) where the problem lies.
He said his own two daughters, who follow Dublin regularly, will miss out on the big clash against Mayo on Sunday, while ticket touts will be openly selling tickets outside. Ward called on the GAA to track ticket distribution.