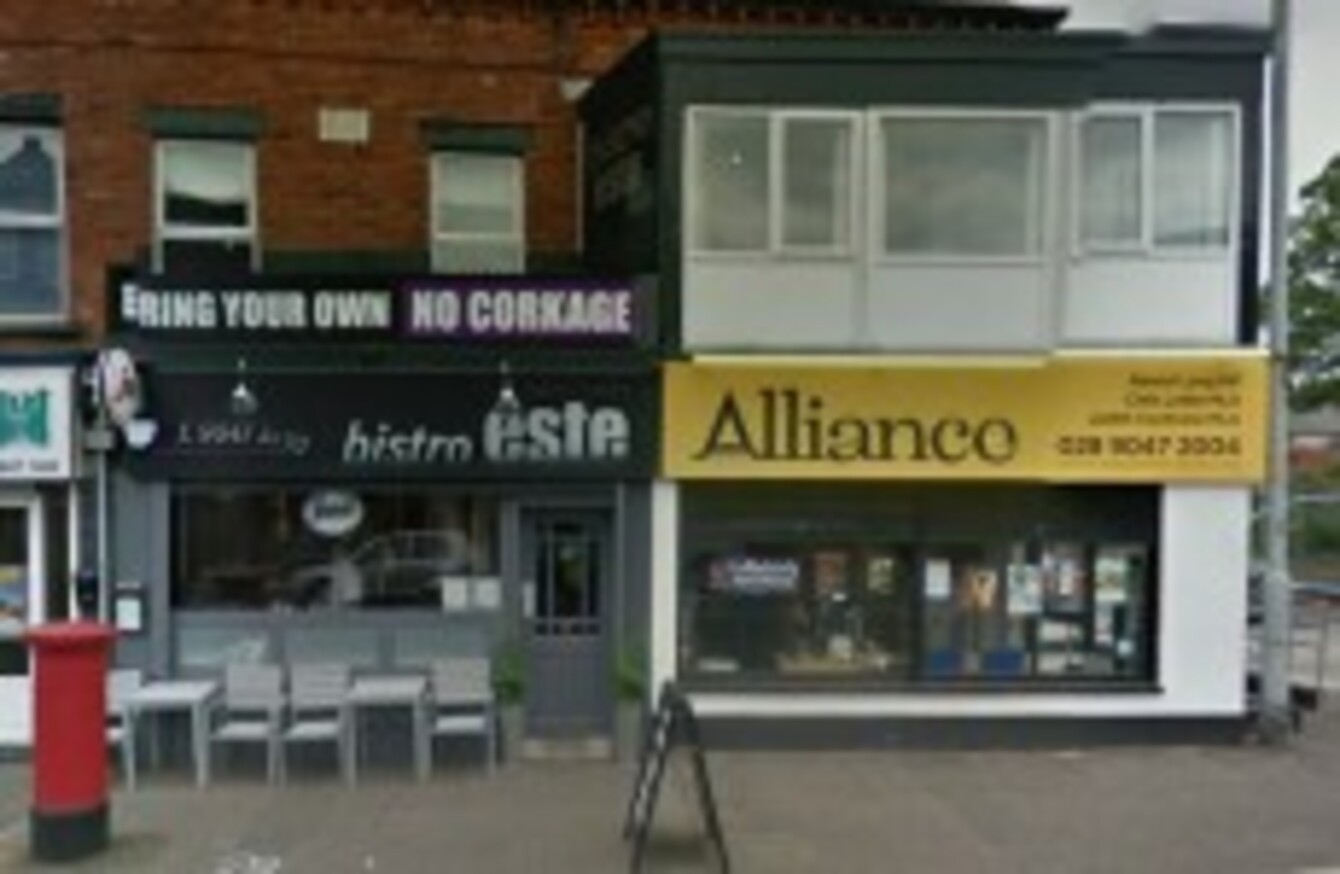 Image: Google Street View
Image: Google Street View
THE ALLIANCE PARTY in Northern Ireland have hit out at an attempted arson attack on their East Belfast offices.
At around 10.45pm last night it was reported that two petrol bombs were thrown at the office on the Upper Newtownards Road.
One device ignited on the street and was extinguished by a passing police patrol.
The party's MP Naomi Long called the incident "an attack on democracy".
This is not an attack on an individual party or office, it is an attack on democracy. There can be no justification for this and there is no place for this kind of violence on our streets.
Chris Lyttle MLA said the party was undeterred.
"This attack will not deter us from delivering for constituents and businesses in East Belfast. Elected politicians should be able to work on behalf of their constituents without the fear of violence or intimidation."
A man wearing a red coloured hood top believed to have been involved in the incident was seen making off in the direction of Finvoy Street.
Detectives would ask anyone who may have witnessed this incident or anyone who has any information to contact them at Musgrave Police Station on 0845 600 8000.