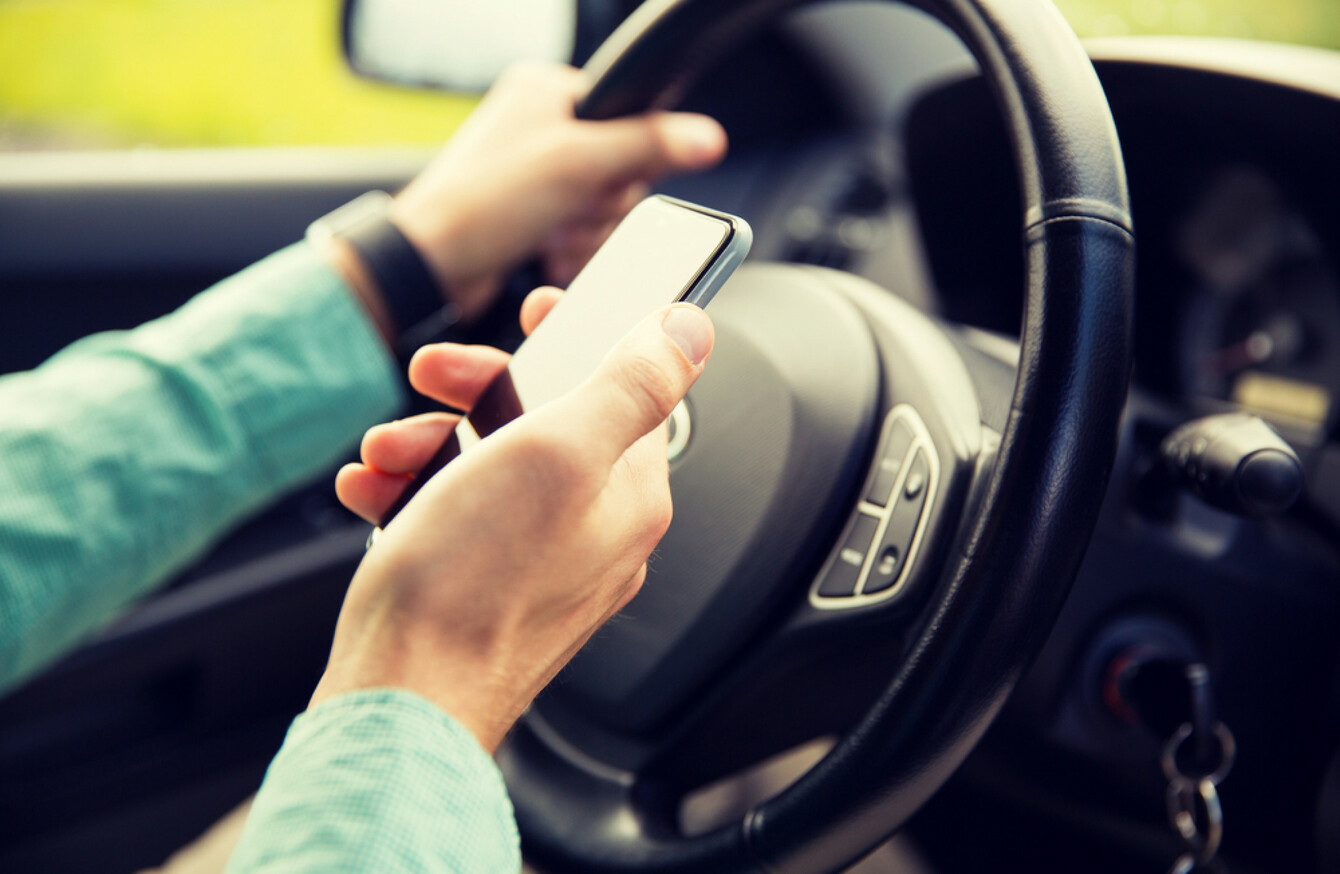 Image: Shutterstock/Syda Productions
Image: Shutterstock/Syda Productions
IRISH DRIVERS ADMIT that their biggest distractions while behind the wheel are their passengers, their wandering thoughts and checking their social media.
The survey of 1,000 adult Irish drivers was conducted in May this year by Coyne Research on behalf of Allianz Ireland.
Of the 1,000 respondents, 37 per cent blamed their wandering thoughts for taking their mind of the road.
Another 37 per cent said that their passengers were a source of distraction whilst they were trying to drive.
Some 21 per cent of those surveyed placed blame on their children saying the little ones caused them to lose focus on driving.
The research also uncovered some other interesting driver distractions. For example, 27 per cent said that pedestrians caused them to lose concentration and 26 per cent said that the surrounding scenery caused them to take their eyes off the road ahead.
Inside the cabin the distractions continue with 20 per cent of Irish drivers saying the car stereo was to blame in breaking their concentration.
Of course, we all know that mobile phones cause a huge amount of distractions and 28 per cent of those surveyed admitted that mobile phones interfered with their driving. One in four (25 per cent) of respondents admitting to using the internet or social media while driving and one in 10 searched for something on Google while on the road.
The research found that those most likely to be distracted by social media are drivers aged between 18 and 34 years old.
Speaking about the findings, Sean McGrath, CEO of Allianz said:
It is tempting to take your eyes off the road and give into distractions. However, we must remember last year the Road Safety Authority highlighted that driver distraction plays a role in 20-30% of all road collisions and is a significant contributory factor in over 1,400 fatal and injury collisions annually here in Ireland.Drivers need to prioritise road safety when behind the wheel. Please put the phone away and keep distractions to a minimum, if you find your thoughts and attention wandering, that may be a sign of fatigue, and you should take a break, such small steps could save your life.
Want to make sure you don't miss out on anything going on in the world of motors? Like us on Facebook and and follow us on Twitter for the latest updates.