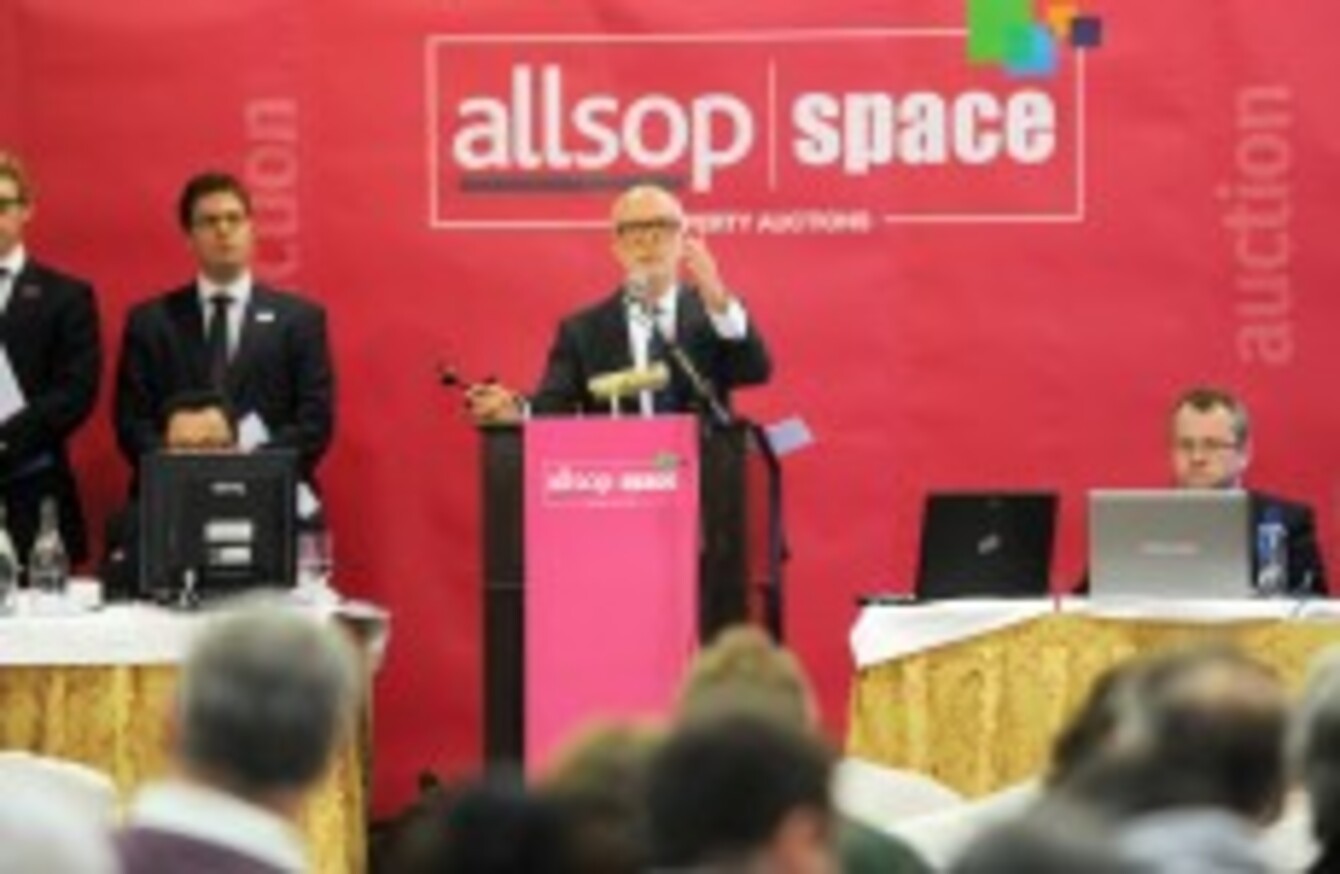 Allsop property auction earlier this year.
Image: Photocall Ireland
Allsop property auction earlier this year.
Image: Photocall Ireland
PROTESTERS AT THE Allsop auction at the RDS "are just venting their anger at the banks," said a spokesperson for the auctioneers, who said that there was no case for any such protests.
Independent TD Mattie McGrath said he would be raising serious questions in the Dáil about an Allsop Auction that took place today in which he claims that distressed property was being sold.
Auction
In a statement McGrath said there were emotional outbursts at the auction. However, others at the auction have disputed such claims. He states that "livelihood's and homes sold without their good will" and that "struggling property owners" were seeing their homes sold.
Speaking to TheJournal.ie, a spokesperson for Allsop said there were a number of groups protesting outside the auction but that none were inside the auction room like in other years.
He said claims that they were not "selling peoples' homes over their heads" and said that the protesters were "simply venting their anger against the banks and using the Allsop auction as a platform".
He said that Independent TD Mattie McGrath and Sinn Fein TD Peader Toibin were at the auction. He said that "property is selling well and selling at a good price".
Agreement not to sell repossessed property
He added that Allsop had signed an agreement with the Irish Mortgage Holders Organisation in which they agreed not to sell any repossessed homes that had not struck a deal with their bank.
"Any home that had any legal issue standing over it was withdrawn. All sales done today were done in complete agreement with the seller. There is no question that any homes or businesses were sold over the heads of any owners".
Commercial and residential properties were for sale today at the public auction at the RDS. A total of 115 separate lots were offered for sale with combined reserves of €11 million.