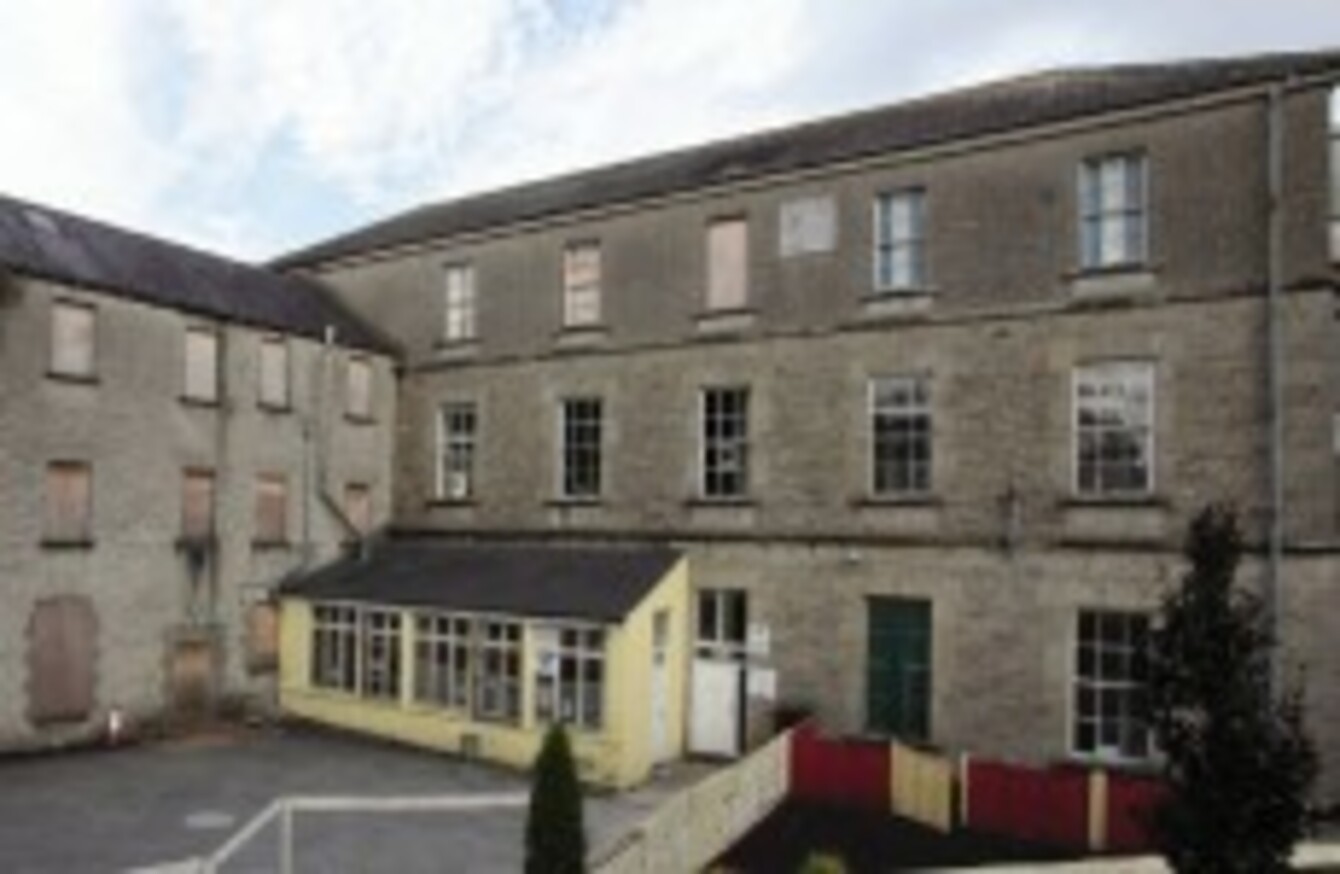 Image: Allsop Space
Image: Allsop Space
ANOTHER DAY, ANOTHER distressed property.
The latest Allsop Space auction took place in the Shelbourne Hotel in Dublin earlier today with 118 lots going under the hammer.
Just eight properties failed to sell during the bidding, with the majority reaching prices well over their reserves. A total of nine lots were withdrawn prior to the start of the auction.
One of the more high-profile lots on offer was the former Sacred Heart convent in Roscrea, County Tipperary which sold for €115,000. Set on five acres, the buildings include a school, a retreat house and accommodation that date back to 1845. The sisters who resided in the convent closed their doors in 2009.
Another lot that attracted interest was a 39-bedroom hotel on the River Shannon in Leitrim.
The Shannon Key West Hotel, which has been put into receivership, eventually went to the highest bidder for €400,000, a full €100k over its reserve price.
Just one buyer paid in excess of €1 million for their purchase today. A Georgian mansion on Fitzwilliam Place in Dublin had a reserve of €850,000 but was bought for €1.11 million. Close to St Stephen's Green, the main building is vacant but the accompanying Mews House is subject to a tenancy at a current rent of €1,650 per month.
A Cork city corner pub called Paddy the Farmers was sold for €485,000 – just €5,000 above the reserve price, while a Kilkenny city bar An Poc Fada went for €370,000.
Imperial House, a landmark building in Charleville that comprises of three retail units, seven apartments and a bedsit was purchased for €465,000.
A three-bed house beside a harbour in Roscommon almost tripled its reserve price and was bought for €141,000 by a bidder, while a three-bed in Limerick was sold for more than three times its reserve at €106,000.
One of the cheaper properties on offer was this three-bed detached home in Roscommon.
It sold at €48,000, just above its reserve.
Although it doubled its reserve price, this former barber shop in Kilmacthomas, Waterford was snapped up for €31,000. The former Londis in the same village was taken at €55,000.
The absolute bargain basement deal of the day though was for these two derelict cottage in Shillelagh, county Wicklow which sold for €22,000.
All images: Allsop Space