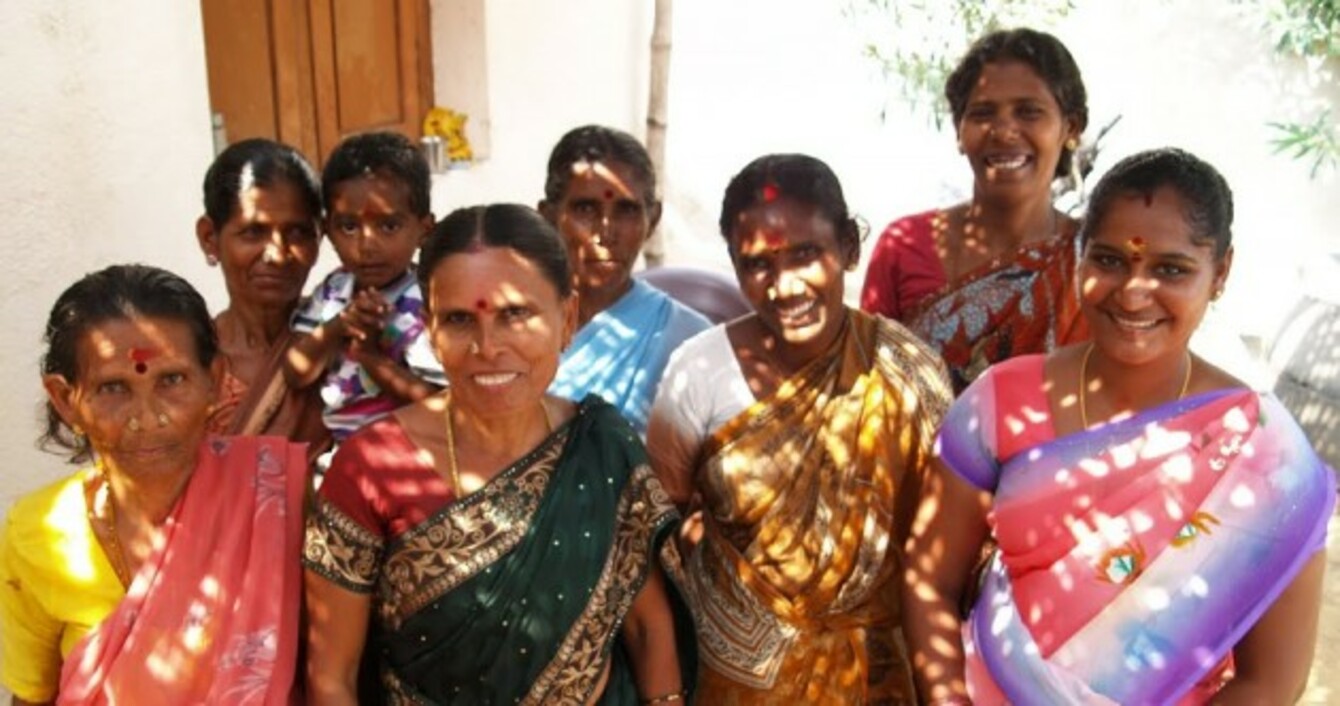 Image: All photos: Rory Sturdy, Ethical Sector Communications
Image: All photos: Rory Sturdy, Ethical Sector Communications
ALMOST TEN YEARS have passed since the small fishing villages in Tamil Nadu, southern India, became part of one of the largest natural disasters in living memory.
The 2004 Indian Ocean earthquake struck off the west coast of Sumatra on 26 December, triggering a series of a deadly tsunamis that resulted in death and destruction across 14 countries. The tragic event remains the third-largest earthquake ever recorded: with a magnitude of 9.1–9.3, it was so powerful it caused the Earth itself to vibrate by 1cm.
Unthinkable destruction
On the ground, the damage was unimaginable: an estimated 230,000 people were killed and 1.69 million displaced. India, Indonesia, Sri Lanka and Thailand were the areas hit hardest.
Humanitarian workers overwhelmed by the scale of the tragedy tackled damaged infrastructure, water shortages and sanitation problems, while the desperate search for the dead and wounded continued. Displacement, overcrowding, and unclean conditions in the tropical climate caused the threat of disease and infection to rise – with cholera, dysentery, diphtheria, typhoid and hepatitis A and B levels spiking.
In the aftermath of the intimidate humanitarian effort, the economic and social cost of the disaster began to be calculated. The impact to national and local economies was immense, with infrastructural damage and production stalls. But the most badly affected groups, by far, were coastal fishing communities.
Focus: Kanyakumari district
In the Kanyakumari district of Tamil Nadu, southern India, villagers who depended on fishing as a way of life saw their homes and livelihoods wiped out in a single event. Among the most poverty-stricken people in the entire world, communities had no way of meeting the cost of replacing their homes, never mind repairing the nets and boats their income relied on.
However, through local partner SCAD, Irish NGO Gorta along with Irish Aid provided emergency funding and set up temporary camps in the area. Altogether, 40,000 people in desperate need were helped by this effort: fisherman's nets were repaired and their katamaran boats replaced, re-establishing their ability to feed their families.
Shoreline communities were also relocated to safer housing locations away from the coast, but still close enough to continue fishing, with access to clean water.
On a recent trip to the region by Gorta representatives, a community leader expressed how lucky his group had been as there was no loss of life – however, he added that the tsunami had left them without shelter or means of supporting themselves:
We lost our livelihoods – all our boats, nets and equipment were destroyed. We were living on the shore at that time and so we lost all our belongings … That's when Gorta stepped in and funded the replacement of all our nets and repaired our boats. They also helped us with replacing household items.
#Open journalism No news is bad news Support The Journal

Your contributions will help us continue to deliver the stories that are important to you

Support us now
Uploaded by Gorta
Community members, many of whom are illiterate, were also helped to negotiate the high level of bureaucracy involved in seeking funding from local government by the establishment of Women's Self-Help Groups (WSHG), with the help of SCAD.
Most of the population of Tamil Nadu survives on less than $1 a day, which means most families lack the assets or capital required to apply for loans with an official bank. The WSHG scheme not only allows individual families and the wider community to benefit from a fair savings scheme – and therefore avoid loan sharks – it has also helped them to avail of government supports.
Today, the communities still live in the Kanyakumari district but are several kilometres inland. Although economic and social supports in the area remain a problem, the former coastal communities now have access to the housing, toilets, showers and common kitchen areas that were built in main target villages – allowing communities to live more comfortably and safely while maintaining what they thought had been lost forever ten years ago: their livelihoods.
Kanyakumari district fishing community

Kanyakumari district fishing community

Kanyakumari district fishing community