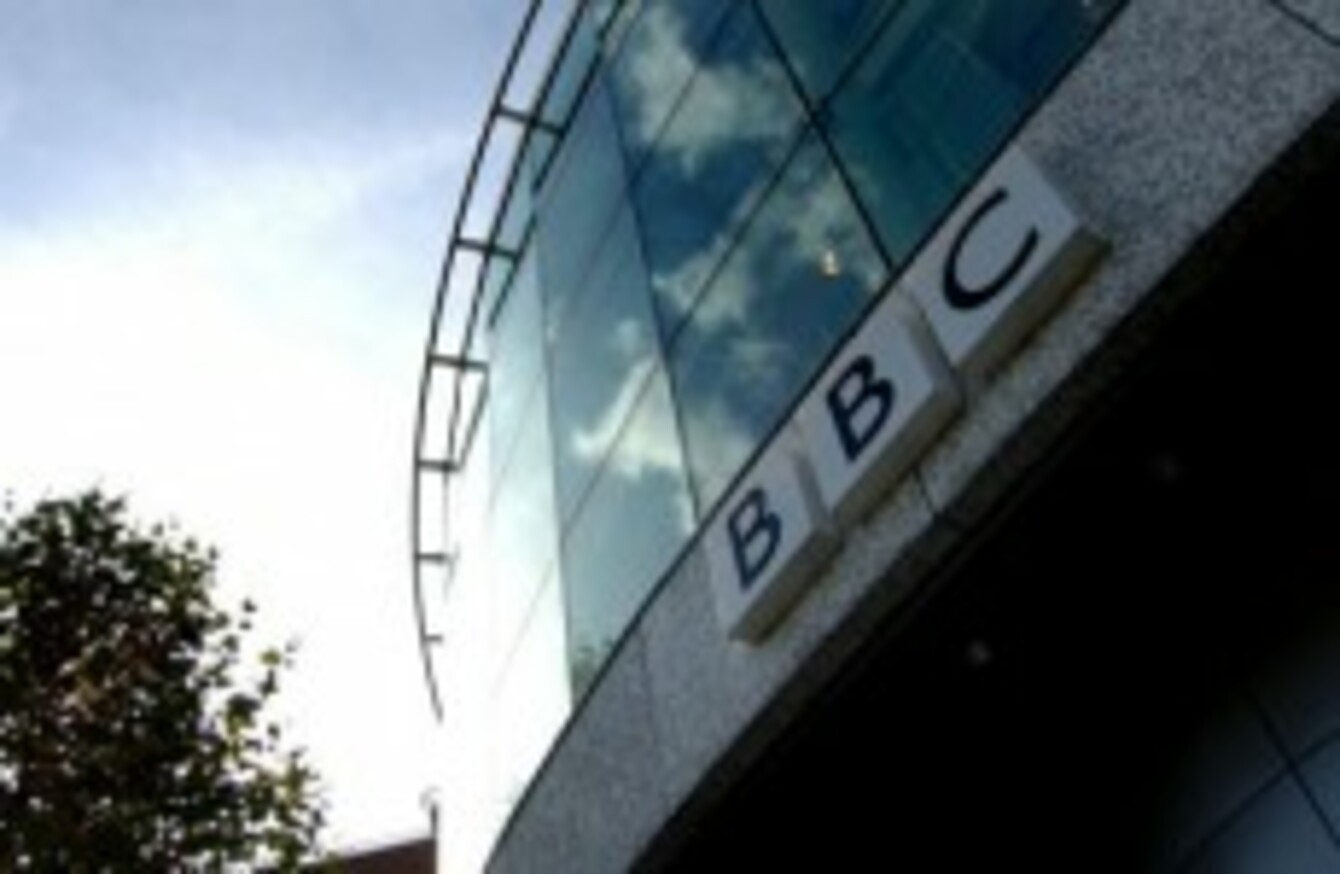 Image: Clara Molden/PA Wire/Press Association Images
Image: Clara Molden/PA Wire/Press Association Images
BRITISH BROADCASTER BBC is to axe about 2,000 jobs as part of cost-cutting measures which will see the corporation save £670m per year by 2016.
BBC management has come up with a "programme of efficiencies," including the job cuts, after they agreed to a licence fee freeze with the Government last year.
The licence fee will be frozen to 2017, meaning the BBC must assume more funding responsibilities. Effectively, management has to make savings equivalent to at least 16 per cent of current licence fee income.
In a statement today, the director-general set an additional 4 per cent savings target for reinvestment back into programming to boost quality.
Making the announcement, Lord Patten, chairman of the BBC Trust, said, "The BBC is far from perfect, but it is a great institution and, at its best, a great broadcaster. We have a tough and challenging new licence fee settlement, but it should still be possible to run an outstanding broadcaster on £3.5bn a year."
Job losses will be spread out over the next five years, according to the plans. Senior management will be cut by about one quarter.
Changes to TV
The proposals aim to protect BBC One and BBC Two – the broadcaster's two main channels but there will be a "small reduction" in entertainment programmes on BBC One.
The company will also reduce its spend on sports rights by about 15 per cent. It has already decided to share its rights for Formula One with BSkyB.
There will be more new general daytime programmes on BBC One, while repeats of factual shows will become more commonplace on BBC Two.
The second channel will also feature more international news and current affairs programmes at lunchtime. Repeats of sports matches will also be shown on BBC Two.
BBC3 and BBC4 will shrink and be used mainly to support the bigger channels.
Commitment to journalistic and news gathering standards will be maintained, said the BBC, and extra funding will be given to investigative programmes such as Panorama.
The budget for the BBC website will also be reduced by 25 per cent, according to plans already in place.
On the radio side of things, Radio 3 will lose some of its lunchtime dramas and live music concerts. There will also be a review of the BBC's orchestras and singers.
The BBC Proms seem to be safe, however, as reinvestment to maintain quality is being proposed.
The proposals, which were delivered following a nine-month review, will now be subject to a public consultation.