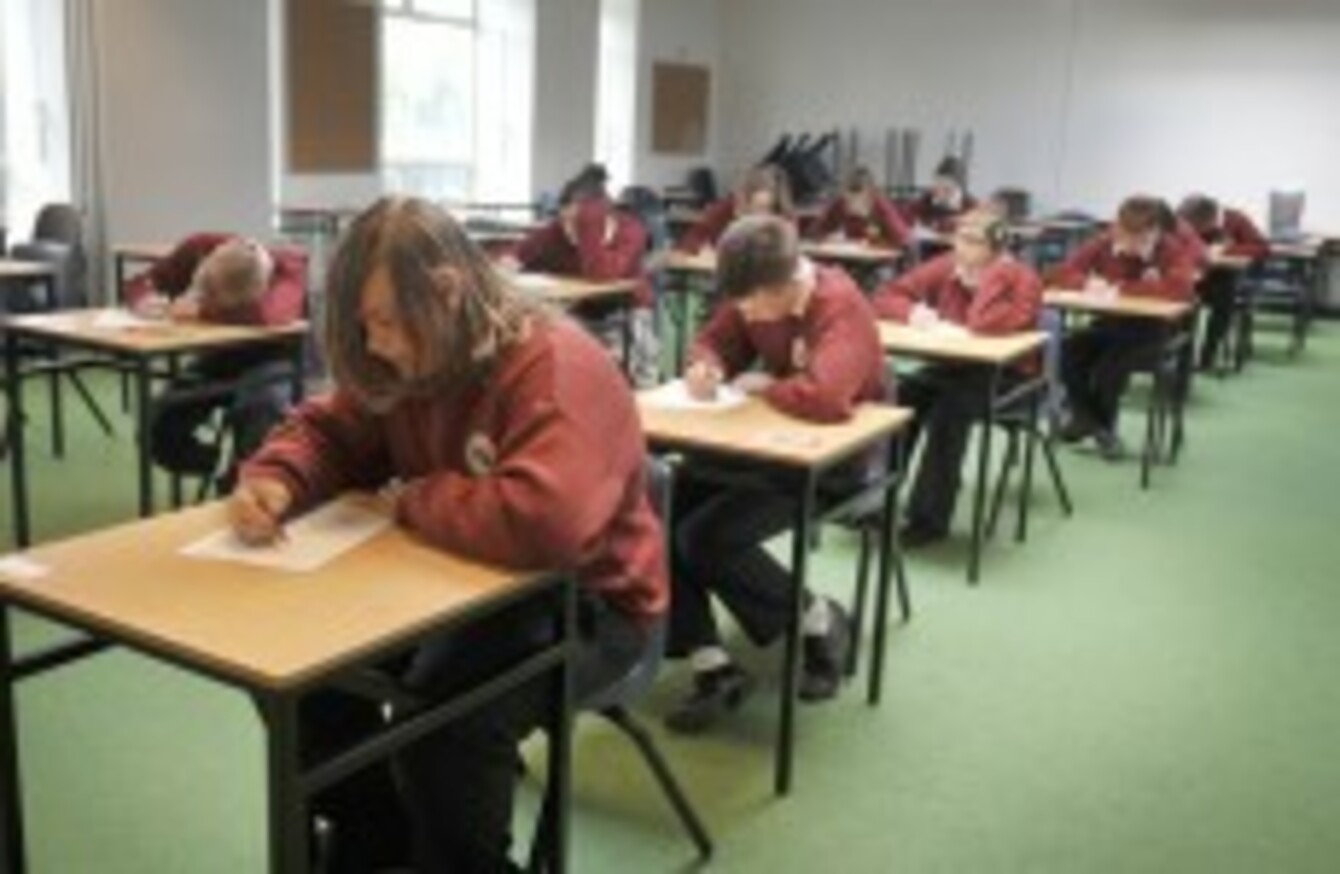 Students sit the Junior Cert exams earlier this year
Image: Sasko Lazarov/Photocall Ireland
Students sit the Junior Cert exams earlier this year
Image: Sasko Lazarov/Photocall Ireland
SOME 56,930 JUNIOR Certificate students across the country will be waking up with butterflies this morning before receiving their results today.
Their grades will be under particular scrutiny after the Leaving Cert results last month showed continuing high failure rates in maths and science subjects.
However, there was an increase in the number of people taking higher level science – an extra 2,500 pupils over last year. The number of students taking higher level maths also rose.
Minister for Education Ruairí Quinn has congratulated the pupils ahead of their grades being released. He said: "Today's results are the culmination of many hours of hard work by all the students, their parents and teachers and they all should be very proud of what has been achieved.
"I am very pleased to see that the number of students taking higher level science has increased again this year. I would encourage all of these students to continue studying science in the senior cycle."
Meanwhile, alcohol charities and medical groups have urged teenagers to celebrate their results safely this evening. Fiona Ryan, the director of charity Alcohol Action Ireland, said: "Students receiving their results deserve to go out and celebrate the end of a tough exam season. For some, these plans will involve alcohol – many could feel that they have to drink to celebrate and even feel under pressure to do so.
"We would urge young people to above all be safe and be aware that not everyone is drinking."
The Irish Association for Emergency Medicine said it encouraged students to enjoy important events such as exam results day, but added that emergency departments across Ireland see an increase in admissions of young people each autumn around the exam results.
In Galway, a number of local agencies including Youth Work Ireland and the HSE have organised a drug and alcohol free "mega-party" at Leisureland in the city. Frances Ford of the HSE said: "It is only right and appropriate that these students get some recognition for sitting their first state examinations. Our goal is to make it a memorable and safe night for everybody involved."