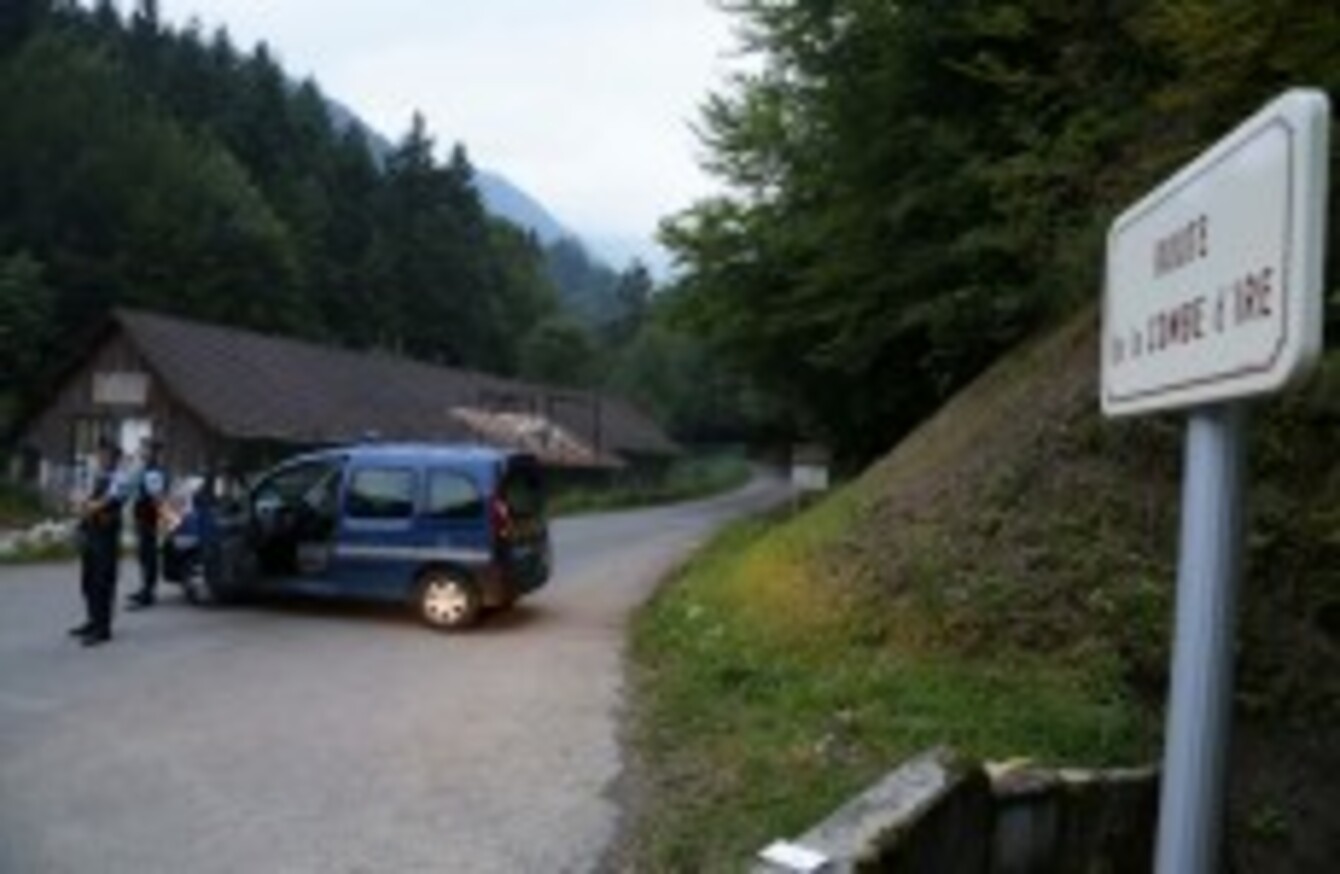 Gendarmes block access to the crime scene near Chevaline in 2012
Image: Alexis Moro/AP/Press Association Images
Gendarmes block access to the crime scene near Chevaline in 2012
Image: Alexis Moro/AP/Press Association Images
A FRENCH FORMER policeman was formally released from custody today in a probe into the 2012 killing of a British-Iraqi family, but he was to be immediately re-arrested on suspicion of arms trafficking.
The 48-year-old man was arrested on Tuesday as part of the probe into the killings of three members of the al-Hilli family and a French cyclist near the village of Chevaline.
Police said the next day he appeared to have no link to the case but that a large cache of World War II-era weapons had been found in his home.
The Annecy prosecutor's office said in a statement this morning that the man's formal custody over the 2012 murders had ended but that "custody will however resume" in the arms trafficking case.
Through his lawyer, the man has denied any involvement in the killings but did not contest the arms trafficking.
Saad al-Hilli, a 50-year-old Iraqi-born British tourist, was gunned down along with his 47-year-old wife Iqbal and her 74-year-old mother in a woodland car park close in the hills above Lake Annecy.
The couple's two daughters, aged seven and four at the time, survived the attack, but a 45-year-old French cyclist, Sylvain Mollier, was killed after apparently stumbling upon the scene.
French and British police have so far failed to make any tangible progress in the case despite a massive effort involving officers on both sides of the English Channel.