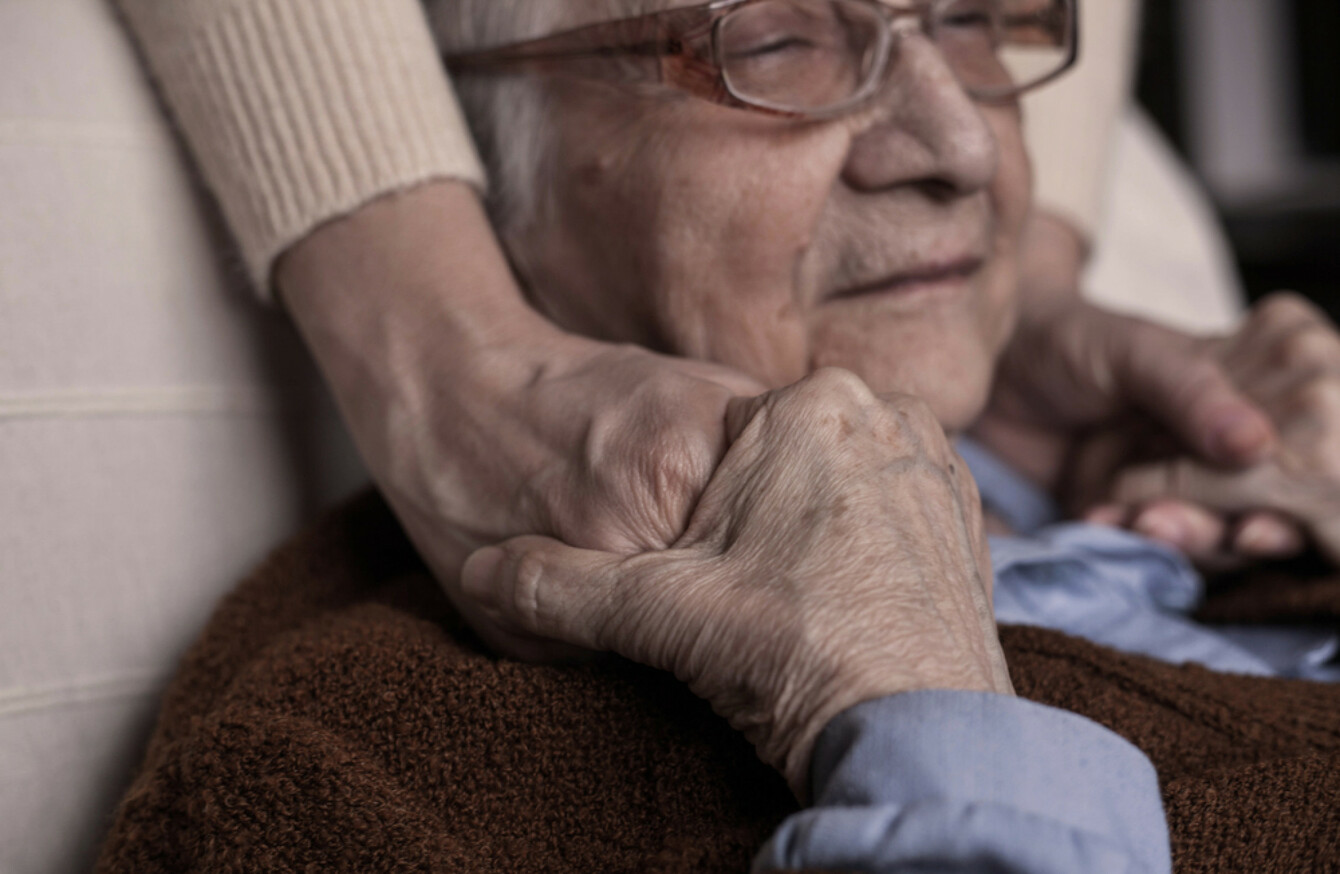 Image: Shutterstock/ellenaz
Image: Shutterstock/ellenaz
SOME PEOPLE ARE "afraid or embarrassed" to talk to people with dementia, according to the Alzheimer Society of Ireland.
However, a new survey published ahead of World Alzheimer Month, which is taking place in September, has found that attitudes are changing in this regard. 
More than half (55%) of respondents said they would not have a problem with their friends or family knowing they were showing signs of dementia, while 56% said they would not be ashamed or embarrassed of a diagnosis.
Two-thirds agreed that they would personally like to spend time with a person with dementia and over half (52%) agreed that people with dementia participate in a wide variety of activities and interests, up from 40% previously.
However, for some people there is still a stigma attached to the condition.
Pat McLoughlin, CEO of the Alzheimer Society of Ireland, said: "Traditionally, dementia is an issue that has been hidden away.
"Having people speak about their own lives and experiences creates a better understanding of the unique experiences of people living with dementia.
We need to be hearing and seeing more people with dementia and their families; they need to be more included in our society.
"There is no cure for dementia. However, many people who have dementia can do well and live well in their community and should be supported to do this," McLoughlin said.
The survey was conducted as part of the Dementia: Understand Together campaign – through which people who have dementia and their loved ones are sharing their experiences to help raise awareness.
Professor Brian Lawlor, consultant psychiatrist and chair of the campaign, added: "Fear and stigma still surround dementia, resulting in unnecessary loneliness and isolation for people living with dementia and for their families.
It can also result in delays in seeking help and diagnosis. This means that people may miss out on appropriate treatment, services and support as a result.
#Open journalism No news is bad news Support The Journal

Your contributions will help us continue to deliver the stories that are important to you

Support us now
Alzheimer's disease is the most common type of dementia. The number of people with dementia in Ireland is expected to more than double from 55,000 currently to 113,000 by 2036.
Get in touch 
The survey (a follow-on from research in 2016) of more than 1,000 adults also found that:
One in three (33%) respondents described themselves as knowing a lot about the disease – up from 24% in January 2016
Women (38%) were more likely than men (27%) to indicate understanding, while those in the 50-64 years age group were most aware
More than three quarters of respondents (78%) understand that getting diagnosed early is very important so that they can access the appropriate services and supports and can help with making decisions about care and support for the future
A quarter (24%) of respondents say that they would delay seeking help if they had concerns
52% of respondents were aware that there are things they can do to potentially reduce their dementia risk – this is up from 46% in the previous survey; those aged 65+ years were most likely to agree with the sentiment
Mary Manning, manager of the National Dementia Office, said recent awareness-raising initiatives have led to many people feeling "greater empathy towards people with dementia", adding:
Others have made a conscious decision to get in touch with, or visit, a friend or family member living with dementia, or who is caring for a loved one with dementia.
"We can all make a difference by understanding more and offering support to a friend, neighbour or family member who is living with dementia. I would encourage people to stay in touch. Drop by for a chat. Ask how you can help."