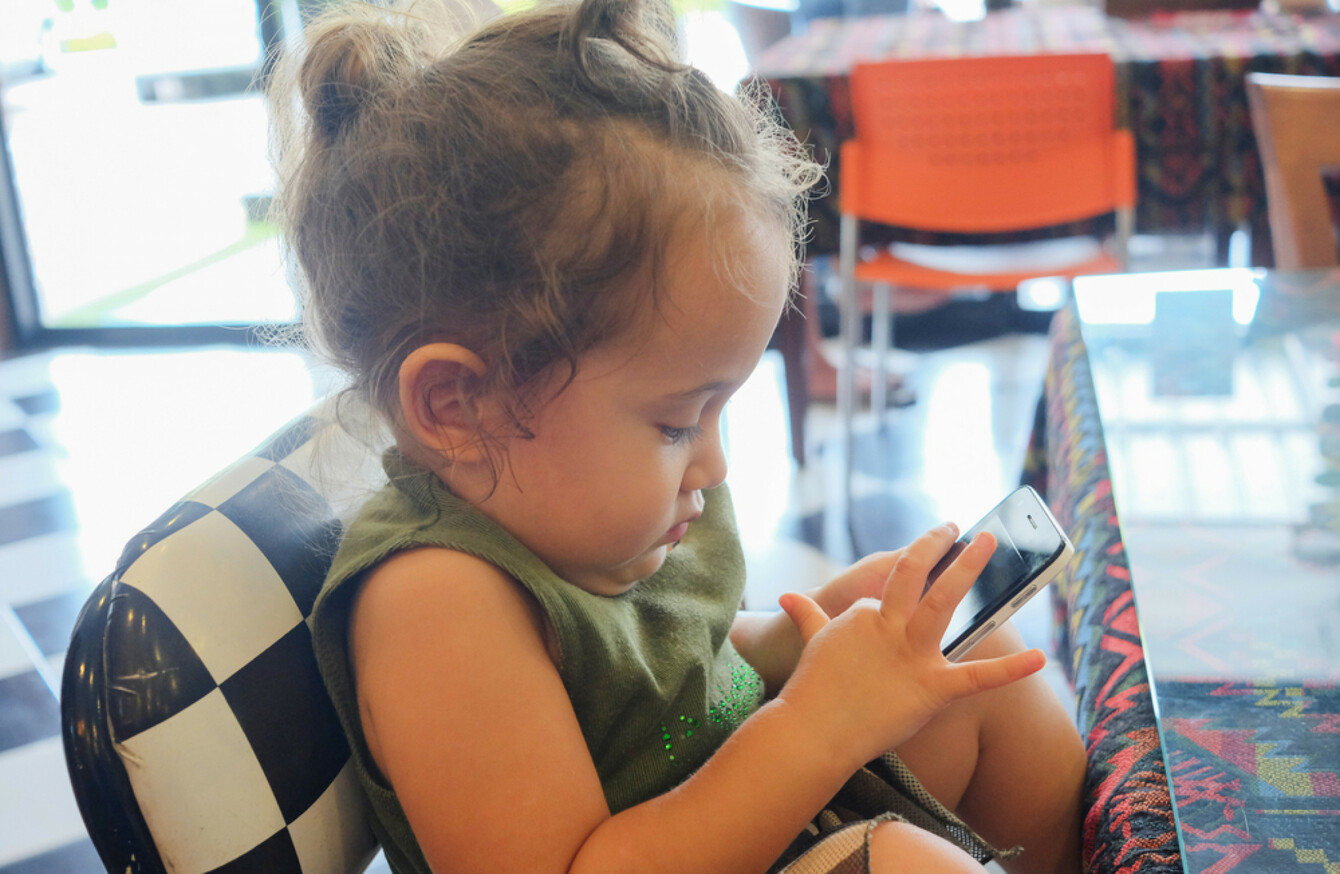 Image: Shutterstock/minimina
Image: Shutterstock/minimina
TELEVISION, SMARTPHONES, TABLETS… screens are the ultimate distraction regardless of your age, and they come in particularly handy if you have a toddler on the verge of a meltdown.
But how much is too much when it comes to screentime? According to a study by the Kaiser Foundation, young kids and teens consume four to five times the recommended amount of media every day, and this week, one dad of four is wondering if he's relying on screens more than he should be.
Each week in our new series, Am I Being A Bad Parent?, we hear from a reader who can't figure out if they're on the right track with a parenting decision, or if they've gotten something 100% wrong. To get a balanced view of the situation, we put the dilemma to a group of Irish parents, keeping things anonymous to encourage honest answers.
This week's dilemma
Am I being a bad parent by… bribing my child with screentime? I have four kids, three of whom are under five. I usually bring the iPad if we're going out as a group because it's a lifesaver if one of them is on the verge of a meltdown. But I've started to feel a bit shameful, almost, because handing the iPad over to one of the younger kids always generates a few disapproving looks from strangers. Am I being unreasonable to use screens to keep my kids quiet?
Our anonymous readers' responses
No, you're not being unreasonable. My brother also has four kids under five and his life is bedlam. My daughter is too young to be interested in screens and I dread the day she is. I don't think this dad is doing much wrong.
I don't think you're being a bad parent, although we have tried a few different options in our house. We fight this battle the whole time and it's hard. The restaurant scenario is one instance where it's worth using the ipad or phone if needs be. We'd usually have a couple of my toddler's favourite books and maybe a colouring book ready to go.
No, you're definitely not being unreasonable. The other parents are. Ignore them and know that you are using this as a tool, just as you might pass them a colouring book. It's not like you are using screens as a babysitter – you're using them as a peacemaking instrument.
You're not being unreasonable, but make sure you monitor the content. It is worth trying to load up the iPad with a few educational shows or apps if you can, but you're not being a bad parent. A screen can be a source of comfort to your child in a strange place.
So what's the final tally? Is our reader being unreasonable?
No – 4
Yes – 0
Tell us your thoughts in the comments!
Help! Am I being unreasonable? We're looking for parenting dilemmas from our readers for our Am I Being A Bad Parent? feature. Drop us a line with your reader dilemma on family@thejournal.ie.
Want to win a pamper-packed 4* break at Kildare's Keadeen Hotel? Enter here!