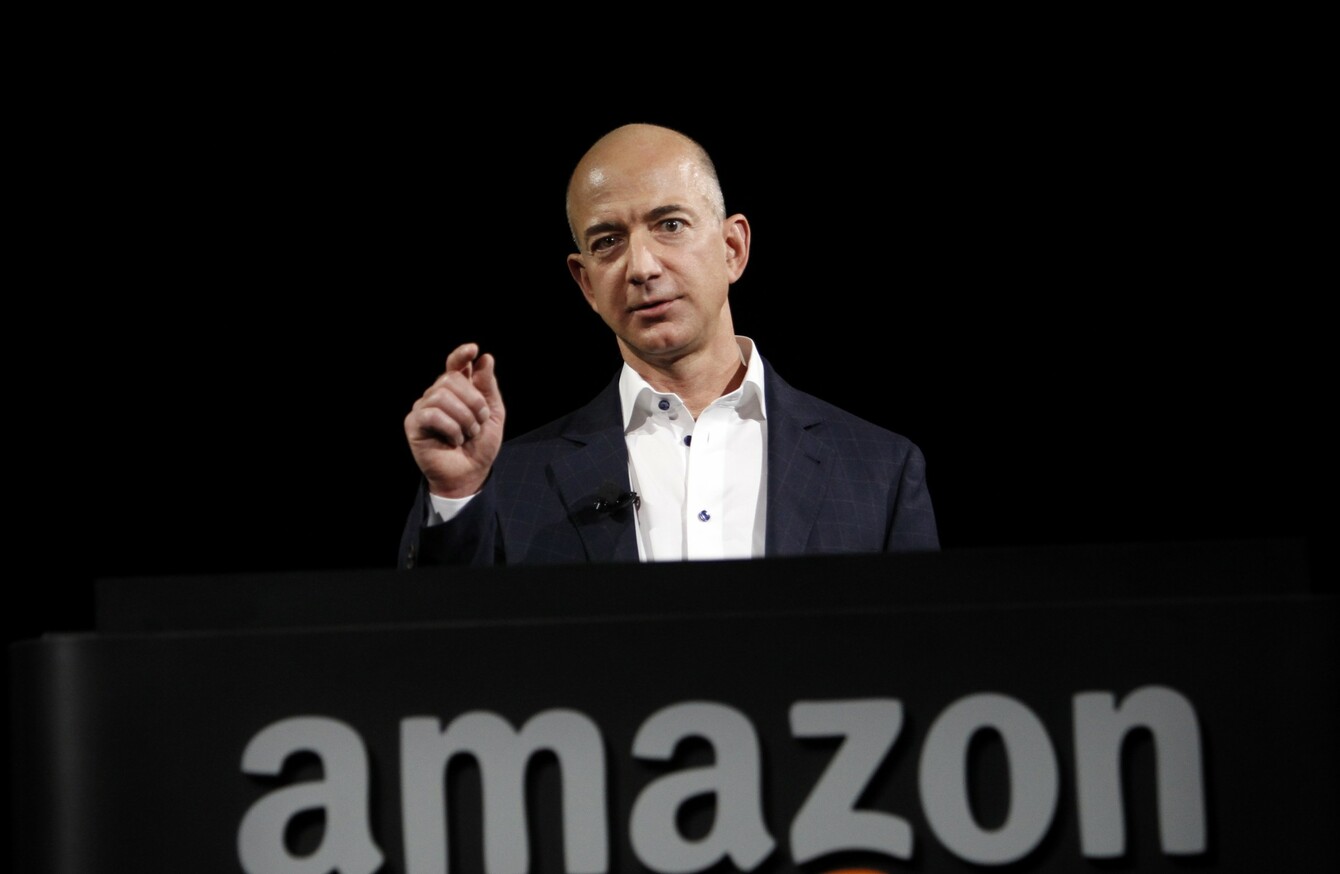 Image: Reed Saxon/Press Association Images
Image: Reed Saxon/Press Association Images
AMAZON'S CEO HAS offered to send the Republican presidential candidate Donald Trump to space.
Jeff Bezos tweeted the response to Trump after he accused him of running a "no profit company".
Trump said the newspaper, which Bezos bought back in 2013 for $250 million, was trying to undermine his campaign and was failing.
Bezos, who only joined Twitter late last month, made his fourth tweet a response to Trump, saying there was room for him on a test rocket from his private spaceflight company Blue Orbit.
Late last month, it released a demo of its reusable rocket that can launch and return to Earth intact.
'Closing the internet'
During his speech last night where he called for a "total and complete block" on Muslims entering the US, he suggested the country should consider "closing the internet" as a way of combating terrorism, and called those who argue against it "foolish people".
"We're losing a lot of people because of the internet, and we have to do something," said Trump. "We have to see Bill Gates and a lot of different people that really understand what's happening".
We have to talk to them, maybe in certain areas, closing that internet up in some way. Somebody will say 'Oh, freedom of speech, freedom of speech'. These are foolish people. We have a lot of foolish people.