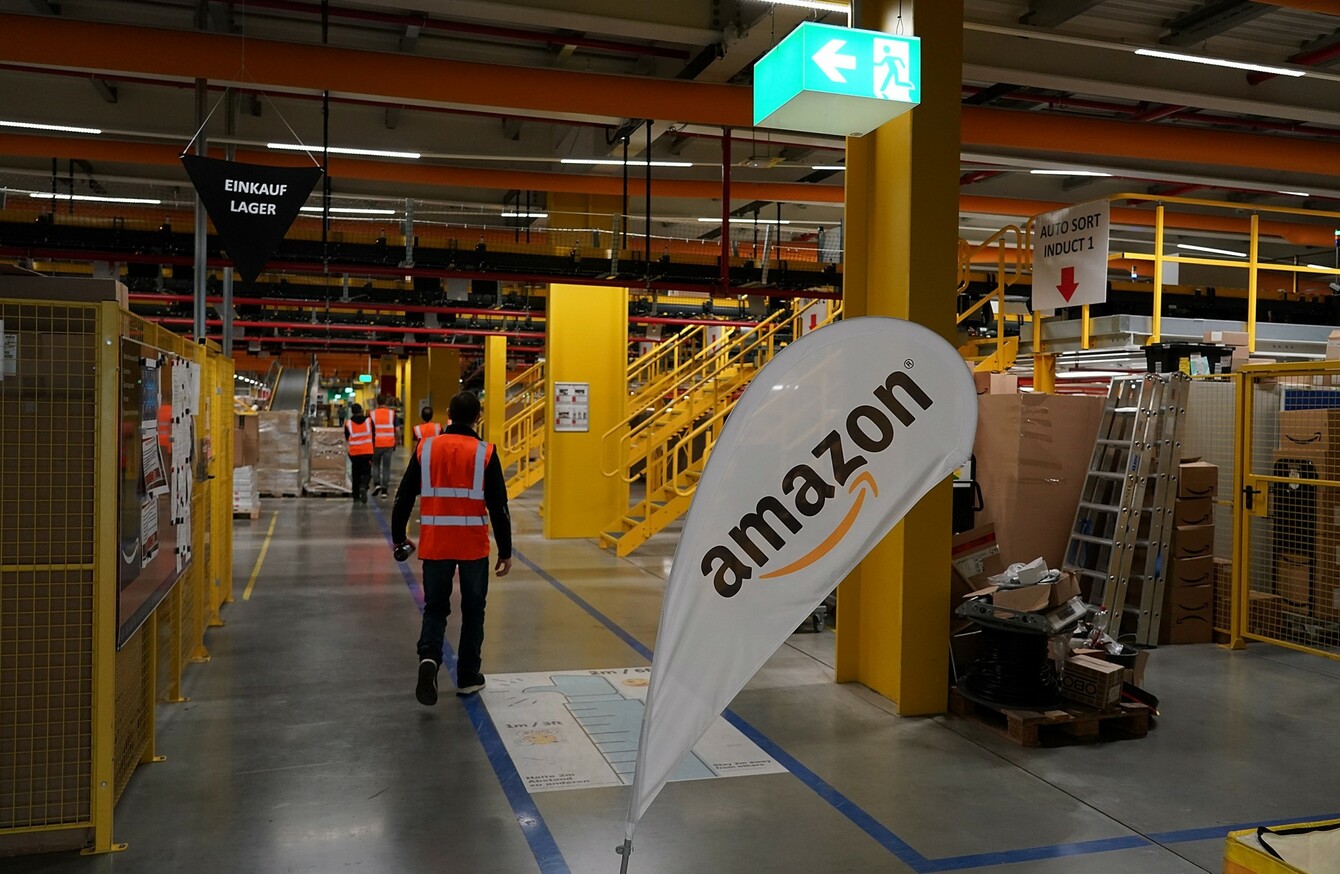 Image: R4997 Hasan Bratic
Image: R4997 Hasan Bratic
THE EUROPEAN COMMISSION has charged global online retail giant Amazon over alleged breaches of European competition law.
It follows a two-year Commission investigation into the company's dual role as a marketplace for sellers and also as a competitor, often selling the same products.
The Commission is alleging that the Jeff Bezos-owned company "systematically" uses the business data of third-party sellers who use its platform "to the benefit of Amazon's own retail business".
This "non-public" data includes the number of ordered and shipped units of a given product as well as the number of visits to sellers' offers.
Its investigation into Amazon's business practice uncovered evidence that Amazon then uses this data — which the Commission said is "widely available to employees of Amazon's retail business" — to tailor its own retail offerings.
Regulators came to the "preliminary view" that these practices allow the company "to avoid the normal risks of retail competition and to leverage its dominance in the market". 
Speaking at a press conference this morning, Margrethe Vestager, European Commissioner for Competition, said that the preliminary conclusion of the investigation is "that Amazon illegally abused its dominant position as a marketplace service provider in Germany and France, the biggest market basis for Amazon in the European Union".
"Today the Commission has sent a statement of objection to Amazon, with the preliminary conclusions that Amazon illegally distorted competition in online retail markets," Vestager said.
Vestager explained, "Amazon has a dual role as a platform".
"On the one hand, it operates a marketplace to allow for third-party sellers to offer products to consumers," she said
"On the other hand, Amazon is also a retailer on its own platform. So, Amazon directly competes with third-party sellers that rely on its platform… This model marginalises third-party sellers and limits their ability to grow." 
'Buy Box'
The Commission has also today opened a second investigation into other aspects of Amazon's business including the 'Prime' label and the company's 'Buy Box'.
The latter is a white box on the right side of the Amazon product detail page, where customers can add items for purchase to their cart. 
According to the Commission, "Winning the 'Buy Box' (i.e. being chosen as the offer that features in this box)… is crucial to marketplace sellers".
The concern is that the metrics Amazon uses to determine which seller wins the box gives "preferential treatment" to sellers that use its own logistics and delivery services.
#Open journalism No news is bad news Support The Journal

Your contributions will help us continue to deliver the stories that are important to you

Support us now
"Looking into Amazon's data use revealed that Amazon may have set certain rules on its platform that artificially favours both its own retail offers, as well as the offers of sellers that uses Amazon's logistics and delivery services," Vestager said. 
Vestager said that the Commission wants to ensure that sellers who do not use Amazon's own systems are able to "compete on their own merits" and also that the can move to other marketplaces without being "locked into the Amazon ecosystem".
Amazon is the latest 'Big Tech' company to be tackled by EU regulators.
Her office has also fined Google more than €8bn over competition issues and ordered Apple to repay €13bn in taxes to the Irish government.
Both companies appealed those decisions.