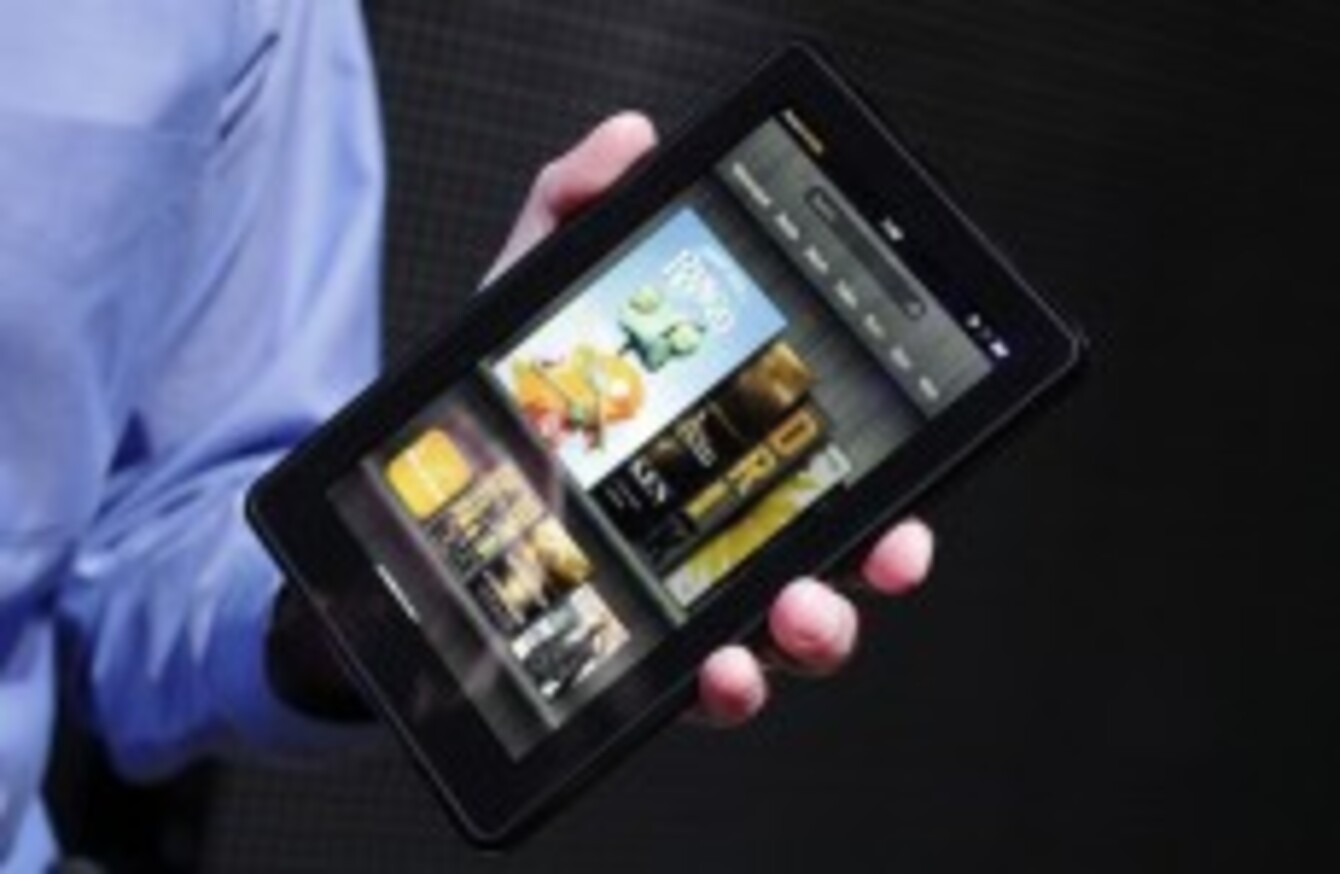 The Kindle Fire tablet at its unveiling last month
Image: Mark Lennihan/AP/Press Association Images
The Kindle Fire tablet at its unveiling last month
Image: Mark Lennihan/AP/Press Association Images
ONLINE RETAILER AMAZON has seen its profits plunge by 73 per cent at it spends heavily in an attempt to take on Apple in the tablet computer market.
Amazon is selling its new Kindle Fire tablet – an e-reader which can also run apps and plays films – at a loss in a bid to win market share from Apple's dominant iPad.
But this strategy comes at a cost – the company reported profits of $63million (€45million) this quarter, down from  $231million (€165million) a year earlier, Bloomberg reports.
The Kindle Fire will sell in the US for $199 a unit when it is released in mid-November, where the cheapest iPad costs $499. It has been estimated that Amazon will lose around $10 on each Kindle Fire sold.
Amazon's sales have jumped by 44 per cent this quarter, with the company recording a new record day for Kindle sales last month. According to the Telegraph, the company's chairman Jeff Bezos said in a statement: "September 28 was the biggest order day ever for Kindle, even bigger than previous holiday peak days."
He added that the company was increasing production of the Kindle Fire owing to high demand.
However, the company's shares dropped after its announcement, falling by 11 per cent to 202.15c in after-market trading.