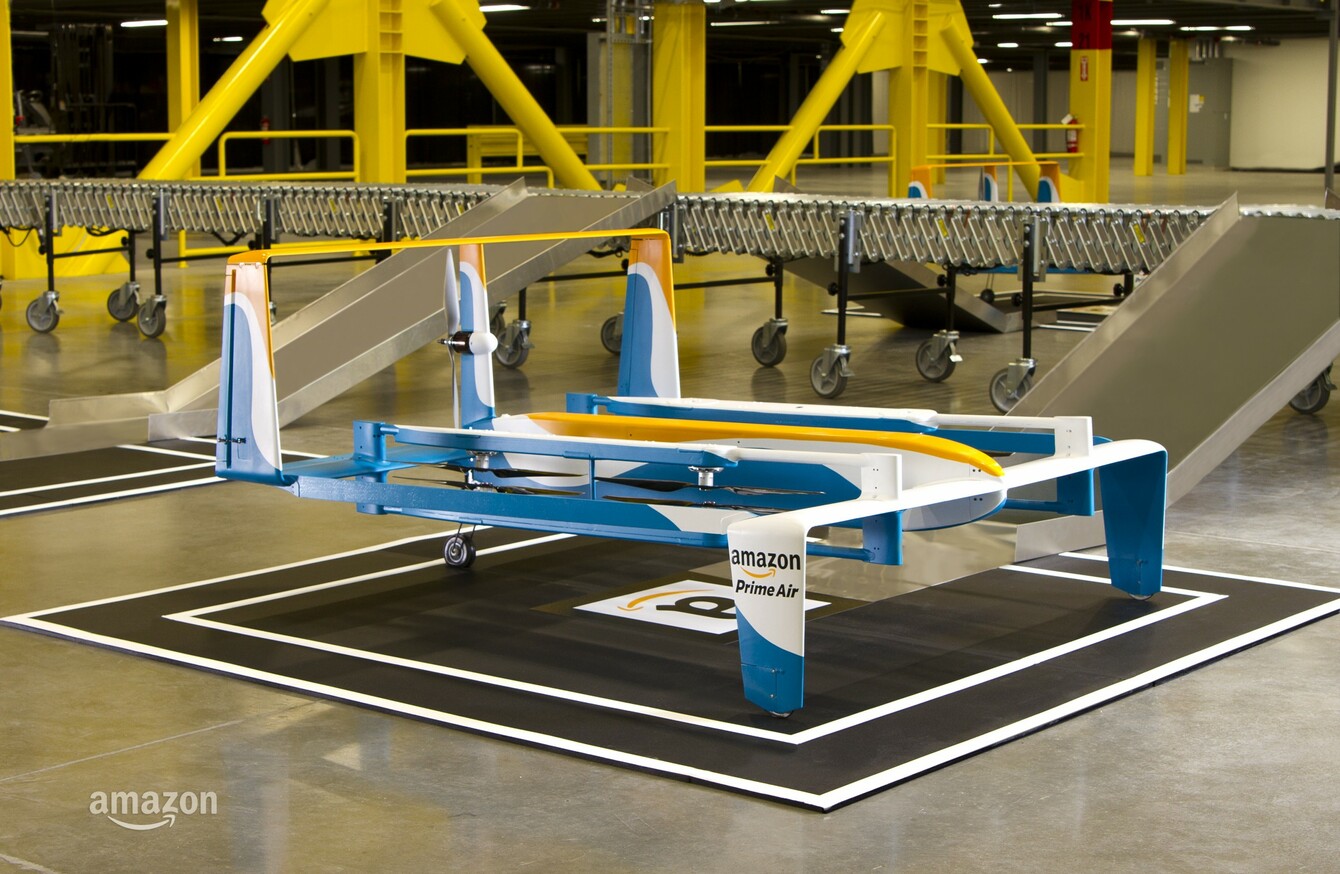 Image: Amazon
Image: Amazon
AMAZON HAS REVEALED its latest drone prototype which it says will be able to deliver packages in 30 minutes or less.
Details released by the company show the Prime Air drone to be able to carry packages weighing up to five pounds. It weighs less than 55 pounds and will fly under 400 feet.
The new prototype is different to the original one that it revealed almost two years ago, looking more like an airplane this time around. Much like the original prototype, the company still aims to deliver packages in the space of 30 minutes.
The other safety element is what it calls 'sense and avoid' technology that can detect any obstacles in the air and ground and avoid collisions. The drone can fly for 15 miles, and its design will be adjusted to suit different environments.
"We are testing many different vehicle designs and delivery mechanisms to discover how best to deliver packages in a variety of environments," said the company in a statement. "We have more than a dozen prototypes that we've developed in our research and development labs. The look and characteristics of the vehicles will evolve over time".
The demo video shows it delivering packages to those in rural areas – requiring buyers to place an 'A' symbol on the ground to show it the best place to land - but it did not show how it will deliver to people in urban areas.
The company says it will be testing the drones in multiple international locations, but regulations surrounding the use of drones differs from country to country. Ireland is one country in the EU which has legislation governing the use of drones.
"We will deploy when and where we have the regulatory support needed to safely realise our vision," said the company.
Source: amazon/YouTube