The Dublin Road, Kilkenny
Image: Google Maps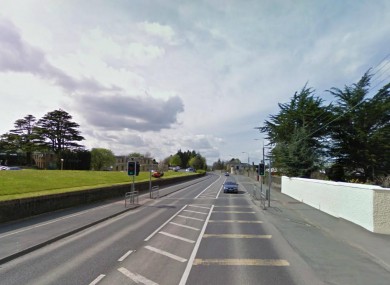 The Dublin Road, Kilkenny
Image: Google Maps
STAFF AT A WOMEN'S refuge in Kilkenny have voted to undertake industrial action, up to and including a strike, SIPTU said today.
SIPTU said its members who work for Amber Kilkenny Women's Refuge have voted in favour of industrial action in response to the announcement of redundancies.
SIPTU Community Sector Organiser, Eddie Mullins, said:
Members voted to take industrial action in a ballot on Tuesday, 17 July. The decision to take industrial action is regrettable but workers felt they were left with no option, following the management's decision to make all the facility's shift attendants redundant without any discussion with their union representatives."
He added that the management decided to  implement compulsory redundancies beginning on Monday, 23 July, with five shift attendants losing their jobs.
SIPTU has committed to negotiations on cost reducing measures at the facility but said the management of the Amber Kilkenny Women's Refuge has not engaged with it on this issue.
Mullins told TheJournal.ie that management had brought in a consultant in the last couple of months but said that the union had not been given the opportunity to meet with the consultant.
He said the earliest date the union was given to meet the company about the redundancies issue is 3 August. However the shift attendants are due to finish on Monday.
Redundancies
Mullins said that SIPTU is aware of the need for cost-saving at the refuge due to a lack of funding, but that because of a lack of engagement, they "have no choice but to ballot for industrial action up to and including strike".
Mullins said the staff "are only going to have a limited industrial action to protect the client".
They have given seven days' notice and are available to talk to the company at any stage.
We hope redundancies will be withdrawn to allow for proper discussion.
There are 28 staff in total working at the refuge.
When TheJournal.ie contacted Amber Kilkenny Women's Refuge for a statement, a manager said: "No comment."