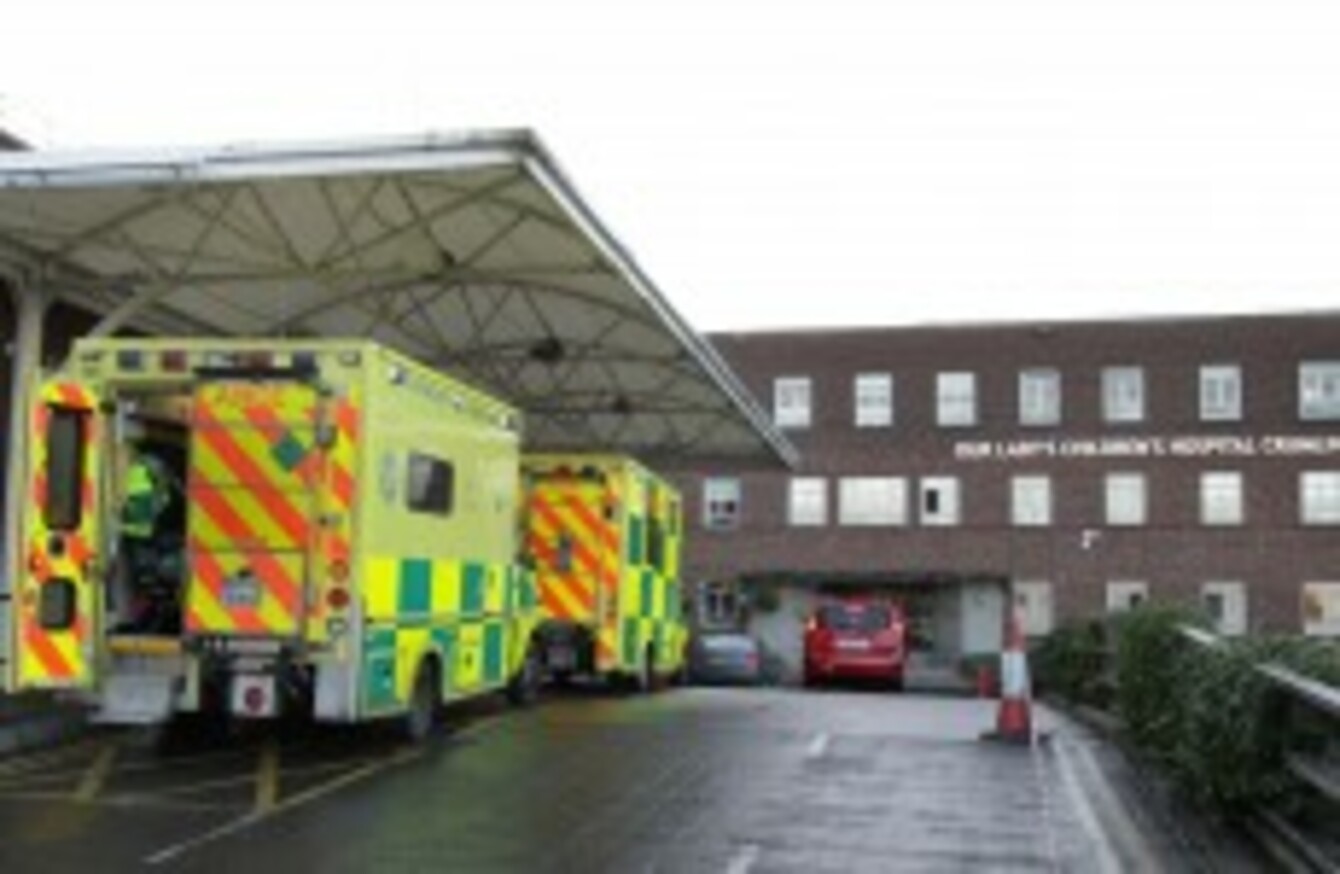 Our Lady's Children Hospital Crumlin.
Image: Mark Stedman/Photocall Ireland
Our Lady's Children Hospital Crumlin.
Image: Mark Stedman/Photocall Ireland
Updated 22.50pm
AN AMBULANCE THAT was supposed to bring a sick baby to a Dublin hospital broke down along the way, sparking concerns about funding for emergency services.
Roscommon/South Leitrim TD Denis Naughten has described the incident as "farcical" given that the national neonatal transport service being used was established only three months ago.
The ambulance was deployed from the Rotunda Hospital in Dublin to pick up a sick baby in Cork University Hospital but broke down at the side of the road before reaching its destination at Our Lady's Children's Hospital in Crumlin.
The Irish Independent also reports that a second ambulance sent to transport the baby developed mechanical problems before eventually reaching Dublin.
The breakdown follows a number of similar incidents in which emergency services were delayed because of malfunctions.
Earlier this week a paramedic had to kick his way out of a broken down ambulance in Dublin after a power failure had caused the doors to lock.
This latest incident in Cork occurred just three months after the new emergency transport service for infants was launched
"It is farcical to see that the new 24/7 service which was sought for a number of years and commenced on 3 December last, was left stranded on the side of the road within three months," said Naughten.
Amazingly it seems that HSE has no plans to replace the vehicle which is nearing the end of its life with 360,000 km on the clock.
The problems caused by the series of malfunctions meant that it took a total of five-and-a-half hours to bring the baby to the Dublin hospital.
Naughten says that if this delay had have occurred in one of the incidents where a baby was born after being deprived of oxygen and required treatment, the child could have been left with "significant disabilities".
First published 15.11pm