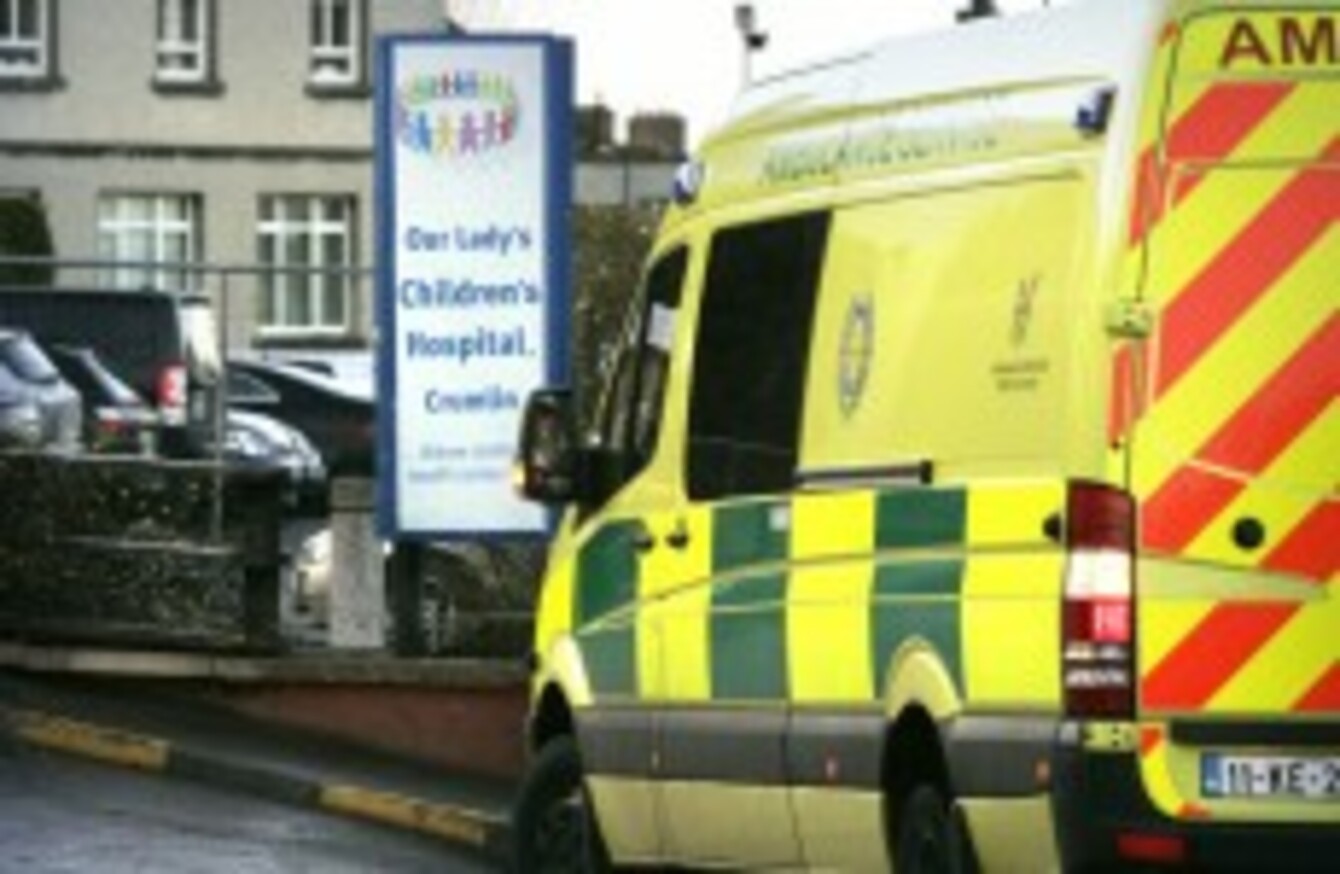 File
Image: Mark Stedman/Photocall Ireland
File
Image: Mark Stedman/Photocall Ireland
THE HEALTH SERVICE needs to treble the amount of ambulances it has as part of 'urgent action' to address the shortfall in resources.
The call from Deputy Denis Naughten comes as new data shows that ambulance response times are not always meeting targets.
The Irish Times reported today on poor response times, which Naughten said show the continued need for "urgent action" on the issue.
Response times
The data shows that in the southeast region of Ireland last December, for example, 45 per cent of 999 calls made in relation to people who were in cardiac or respiratory arrest were responded to within 19 minutes.
The target is 70 per cent of calls to make it within that timeframe. The figure for the west was 52 per cent and 53 per cent in the northeast.
Naughten said that action is needed in light of the disclosure that when compared with Northern Ireland, we only have one third of the ambulances required to provide a proper service.
In order to provide a similar level of cover to that provided in Northern Ireland, our ambulance service needs to treble in number of ambulances available to meet the needs of the population.
He added: "It must however be remembered that the distances to A&E departments involved in the Republic are far greater than north of the border."
For example, following the closure of Roscommon A&E, the distances involved, if replicated in Dublin City Centre, would mean that someone suffering a stroke in O'Connell Street, could have to rely on the ambulance coming from Cavan Town to bring them to the A&E Department at St Lukes Hospital, Kilkenny.
He said that there are three "official" ambulance black spots according to the HSE in the country: Tuam, Mulranny and West Roscommon.
Naughten claimed that while they are to get an ambulance base, they "have received no new ambulances or crews". This, he said, means "the existing inadequate service within the region is being spread far more thinly on the ground".
Earlier this month, the National Ambulance Service said it is reviewing the circumstances of an incident in Dublin where a patient was left for 40 minutes before a paramedic arrived on scene.
The man had suffered a cardiac arrest.