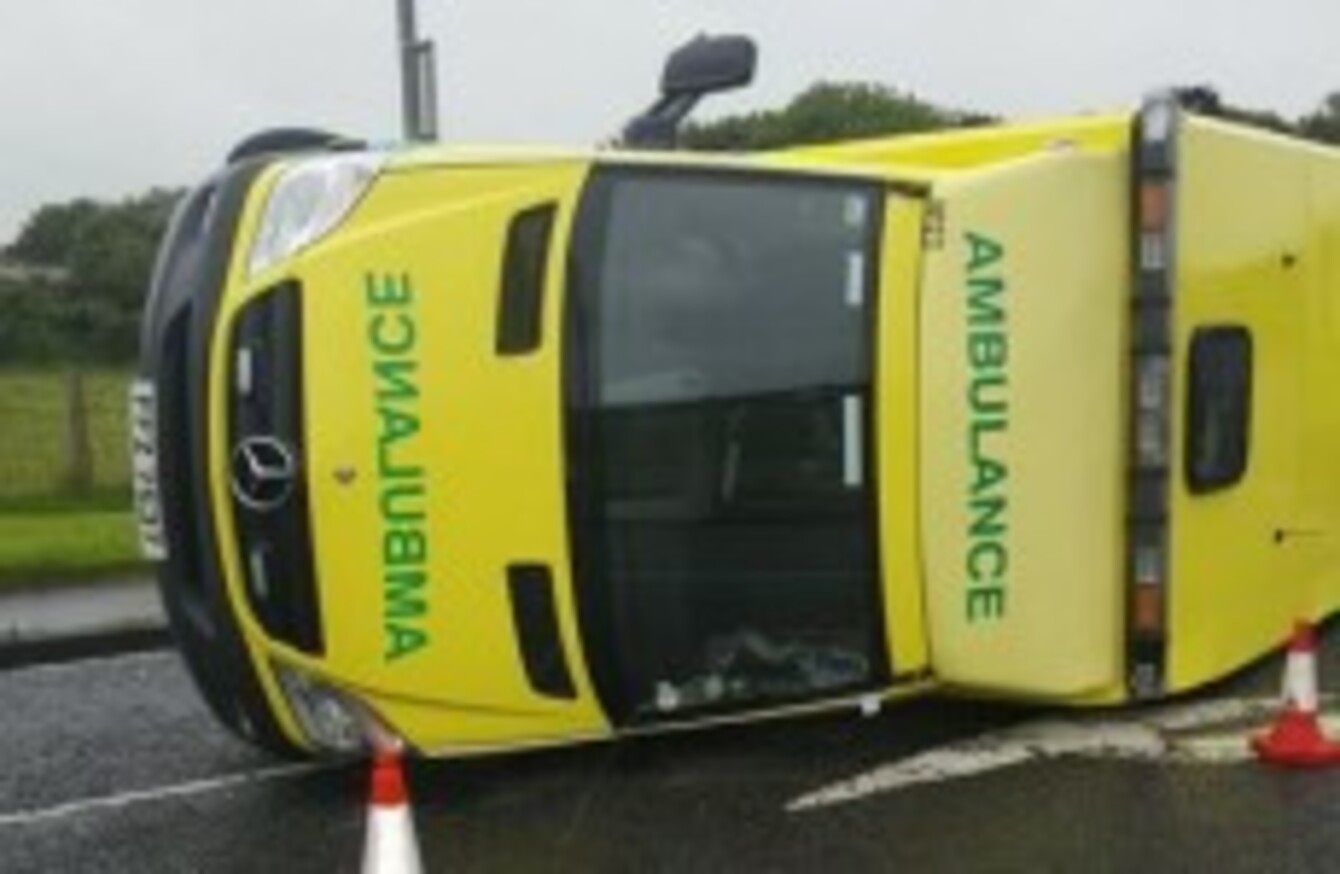 The crash in Portrush.
Image: NIAS
The crash in Portrush.
Image: NIAS
THE NORTHERN IRELAND Ambulance Service has confirmed two of its vehicles were involved in road crashes this morning.
The first collision happened close to Belfast and the second near Portrush, on the north coast.
No-one was seriously harmed in either crash – but a number of crew-members have been hospitalised.
Two incidents
At 8.30am this morning, the first ambulance was involved in a crash on the Shore Road at Whiteabbey, north of Belfast.
The ambulance was driving on the main road when a vehicle emerged from a side road and hit it.
The ambulance service says paramedics were responding to a non-life-threatening emergency call in Carrickfergus at the time.
"No-one was seriously hurt in the incident although the occupant of the car has been brought to Royal Victoria Hospital for treatment.
"The crew were shaken by the incident and have been given a period of downtime."
Portrush
Later, at around 8:50am, an ambulance was en route to hospital from Portrush with a patient following another call-out when a second crash happened. 
Again according to the ambulance service "a vehicle emerged from the side road and clipped the rear end of the ambulance sending it into a spin before ending up on its side".
The vehicle was returning from a "non-life-threatening emergency" call.
"The patient and crew are being treated for non-life-threatening injuries at Causeway hospital," the NIAS statement continued.
"NIAS would repeat its calls for drivers to exercise extreme caution on the roads at all times."