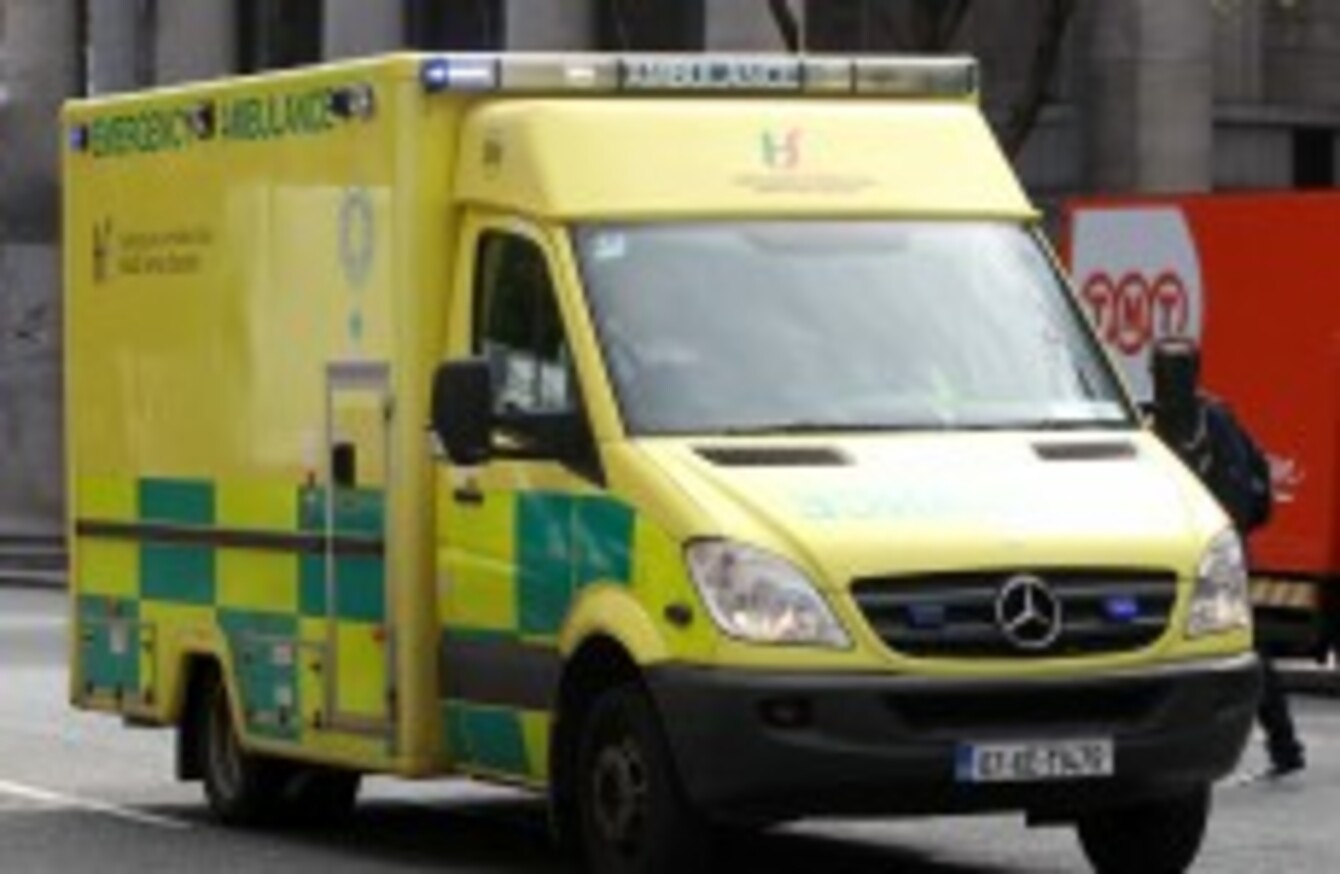 Image: Sam Boal/RollingNews.ie
Image: Sam Boal/RollingNews.ie
THE FAMILY OF a young man who bled to death waiting almost 40 minutes for an ambulance to arrive have blamed health cuts for his death.
25-year-old Dualtagh Donnelly died after cutting his arm on the glass panel of a glass door in his home in Dundalk on 26 October.
It took more than 20 minutes for a paramedic to arrive on the scene and almost 40 minutes for an ambulance to arrive. By that time, the father-of-two had lost a large amount of blood and was no longer breathing.
His partner Lindsay Cooney, who called the ambulance on the night, spoke to RTÉ's Today with Sean O'Rourke of her frustration at waiting so long as she watched the father of her two children fade away.
"His whole forearm was completely opened, he was bleeding so much," she said. Neighbours came to help and a paramedic arrived in a car 23 minutes after the call.
"Dualtagh was still breathing at this stage, he [the paramedic] came in wrapped his arm up in a bandage to stop the bleeding and kind of just sat down and waiting for the ambulance to arrive," Conney said.
It was another 15 minutes before the ambulance would arrive.
They came in and put the mask on him to help his breathing, that's all I saw. I thought we were going to hospital but the woman told me I wouldn't be going and just stayed in the kitchen working on him. I wasn't really allowed in.
He was never taken out of my house, he died in my kitchen.
Traumatising
Lindsay, who is currently pregnant with a third child, said it was a "traumatising" experience. She and Dualtagh's family have blamed health cuts for his death and have questioned how it is possible it took so long for an ambulance to reach someone who was so seriously injured.
Commenting on the story today, Health Minister Leo Varadkar offered his condolences to the family and said any complaint will be fully investigated.
When asked about having a dedicated ambulance stationed in Dundalk, he replied:
"HIQA have advised that the best practice is to have dynamic deployment of ambulances rather than having a strategic placement of vehicles, a bit like Hailo, so the nearest vehicle will attend a scene, and that's what we're moving towards."