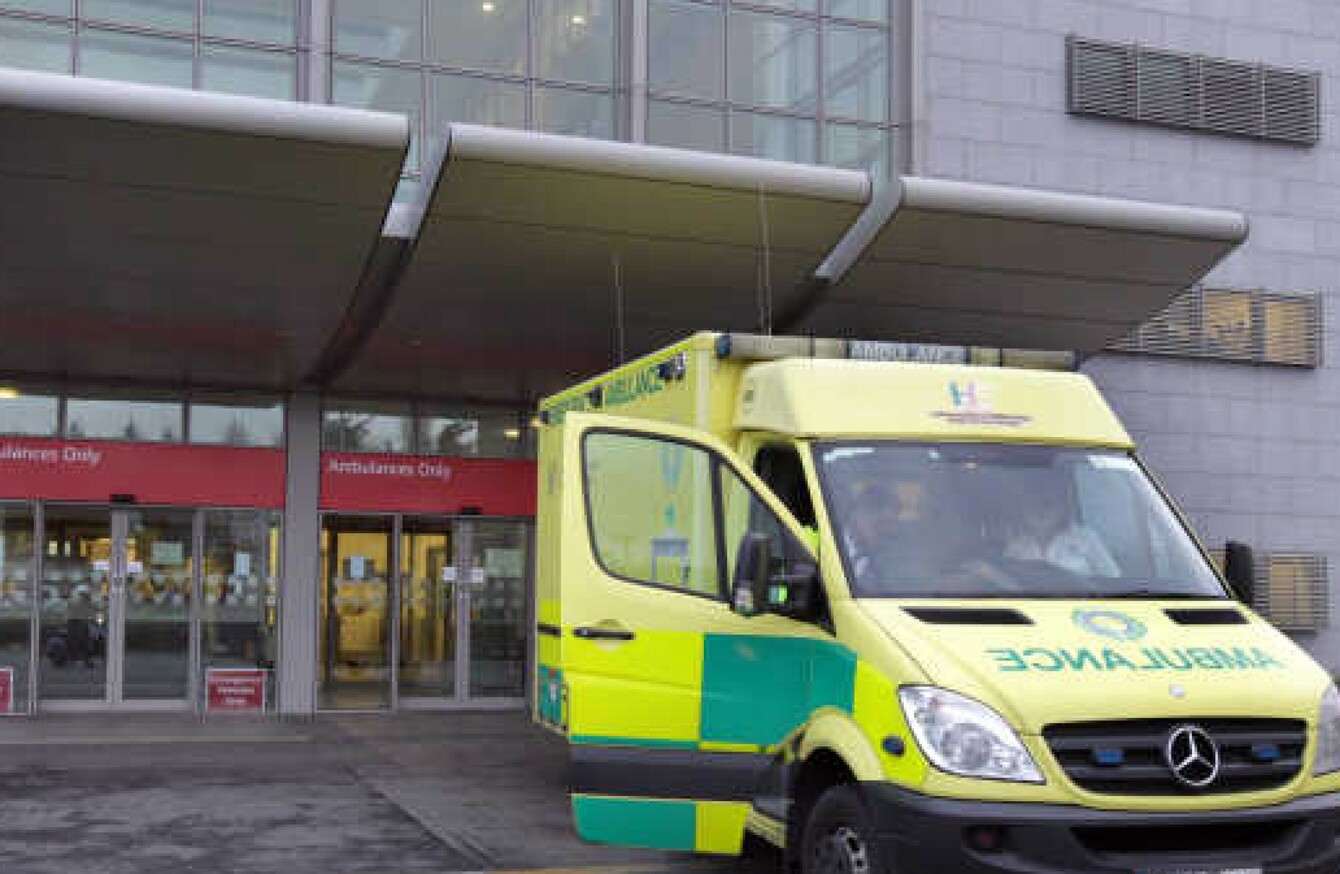 THERE ARE STILL more than 600 people on trolleys waiting for beds in hospitals across the country.
The Irish Nurses and Midwives Organisation says 602 people have been counted today, a drop of just 10 people from yesterday.
The waiting room at the emergency department at St Vincent's University Hospital, Dublin seemed almost calm early this morning with around a dozen people sitting around reading newspapers, books or on their phones as RTÉ Radio 1 played out quietly in the background – detailing the situation in emergency departments on news bulletins.
One young couple who had been in all day yesterday told TheJournal.ie, "It was madness yesterday.
People who were in pain were sitting out here all day and only those in a bad way were kept in the emergency department.
Another woman told us that she was here on New Year's Eve and that it was extremely busy.
The nurses were red in the face from running around working, it was that busy.
She described how she spoke to an elderly man who had been on a trolley for over 24 hours.
It was 4pm when I was speaking to him and he'd been in that trolley since 2pm the day before. I could see his back looked almost bent and he told me he was uncomfortable.
The place became busier and noisier as the hours passed, until almost 30 people were sitting around the waiting room.
A middle-aged couple with ongoing health difficulties described how they've seen the corridors lined with trolleys in their past visits. "You feel just awful looking at the old people."
The emergency department in the Mater Hospital seemed calmer in comparison.
One woman, who had been there for four hours, told this website that it "seemed organised".
Another man who was in from 11am until 9pm yesterday and was back again today was understanding of the wait, and praised the staff.
Meanwhile, the situation at University Hospital Limerick has worsened significantly and it has 20 more cases than it did yesterday, bringing its total to 66.
Health Minister Simon Harris has described the situation as "a perfect storm". Yesterday it emerged that the number of people with the flu doubled during December, with the HSE expecting the rate – which rose from 25.8 per 100,000 people to 46.7 in the week ending 18 December – to rise even further in the coming weeks.
Said Harris:
You couldn't possibly have predicted the level and strength of the influenza at this time of the year, it's not comparable with any recent years.
However, Labour spokesperson on Health Alan Kelly said: "The Minister's so-called 'perfect storm' is an indictment of his failure to adequately plan, prepare, and ensure appropriate resources are in place.
The Irish Medical Organisation (IMO) also called on politicians to "stop blaming flu" for the overcrowding.