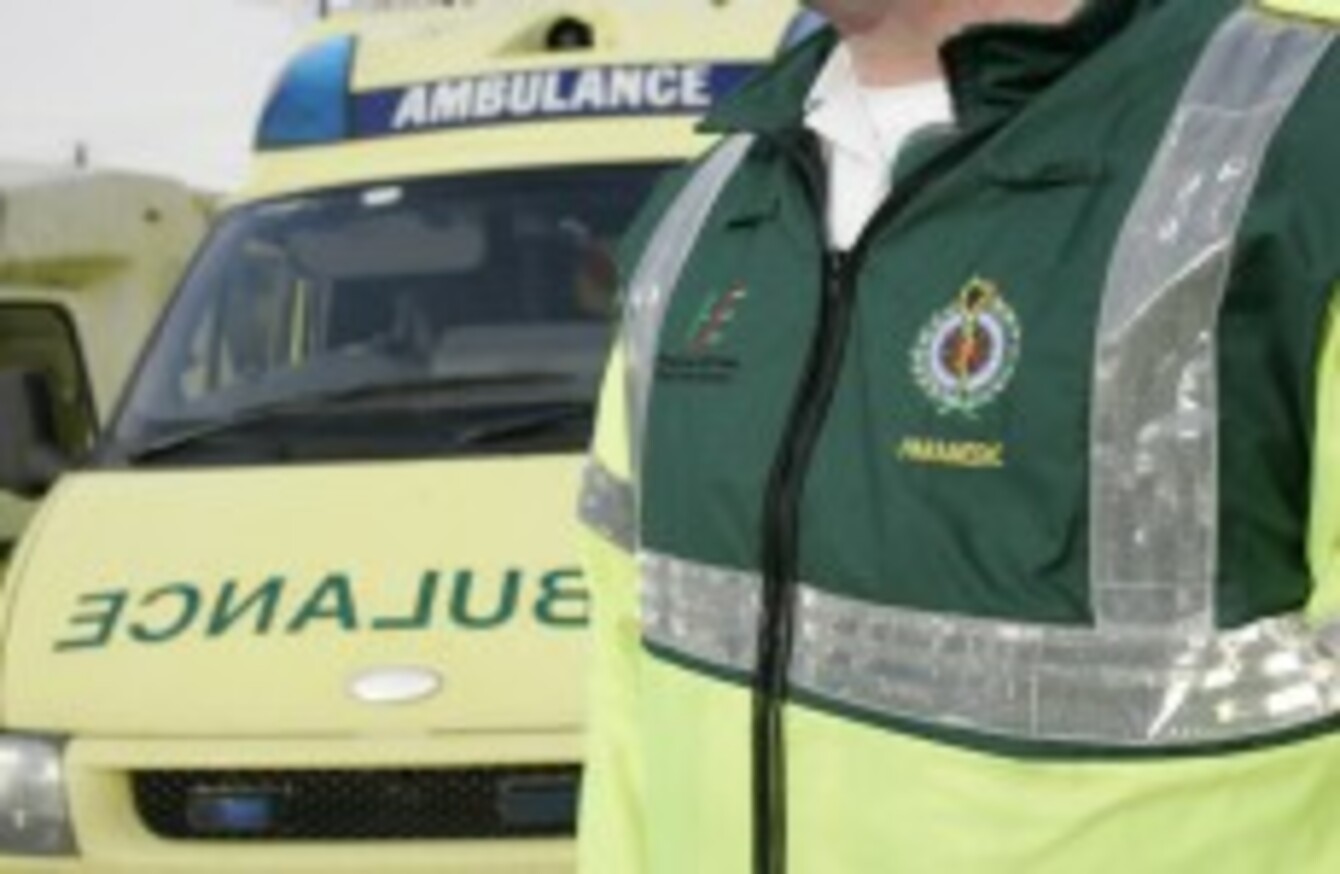 Image: Mark Stedman/Photocall Ireland
Image: Mark Stedman/Photocall Ireland
THE HEALTH SERVICE Executive (HSE) has said that there are currently no plans to provide ambulance staff with stab vests.
The issue was raised in a parliamentary question by TD Seán Kenny, and in response, Director of the National Ambulance Service (NAS) Martin Dunne said that numerous consultations established that there was no requirement for the vests.
However Dunne did say that last year the ambulance service participated in a European project proposal in relation to the development of uniform personal protective equipment.
The BOASSA project aims at a novel generation of smart and comfortable body armour that secures intervention personnel against most common assault, ie slash and low energetic stab attacks with sharp objects (knife, broken glass bottle etc) and attacks with blunt objects (eg baseball bat). The National Ambulance Service are identified as an end-user to trial the products if the proposal is successful.
The most recent figures show that there have been over 300 attacks on front-line emergency staff and over 1,500 in a five year period. Incidents included alleged assaults on prison officers, gardaí, ambulance personnel, members of the fire service and defence forces as well staff assisting at hospitals.
'You could be creating a problem'
One paramedic told TheJournal.ie that wearing a stab vest over clothes could "give the wrong impression".
"We're not really an authority, we're not the guards, but if you turn up visibly wearing a stab vest you could be creating a problem," they said. "On the flipside, assaults do happen and I've had a knife pulled on me before, but luckily the guards were there at the time."
It will probably never get implemented until someone does get stabbed.
Following a query from TheJournal.ie, the HSE said that there are "currently no plans to provide staff with stab vests".
It said there is a robust programme in place whereby staff are "empowereed to risk assess, and if necessary, withdraw from any situation where they feel their safety may be compromised".
In cases where paramedic crews may be responding to potentially dangerous situations, Ambulance Control Centres will inform the gardaí before deploying staff to the scene of the incident.
"Fortunately there have been no incidents where NAS staff have been stabbed while carrying out their duties," the HSE added.