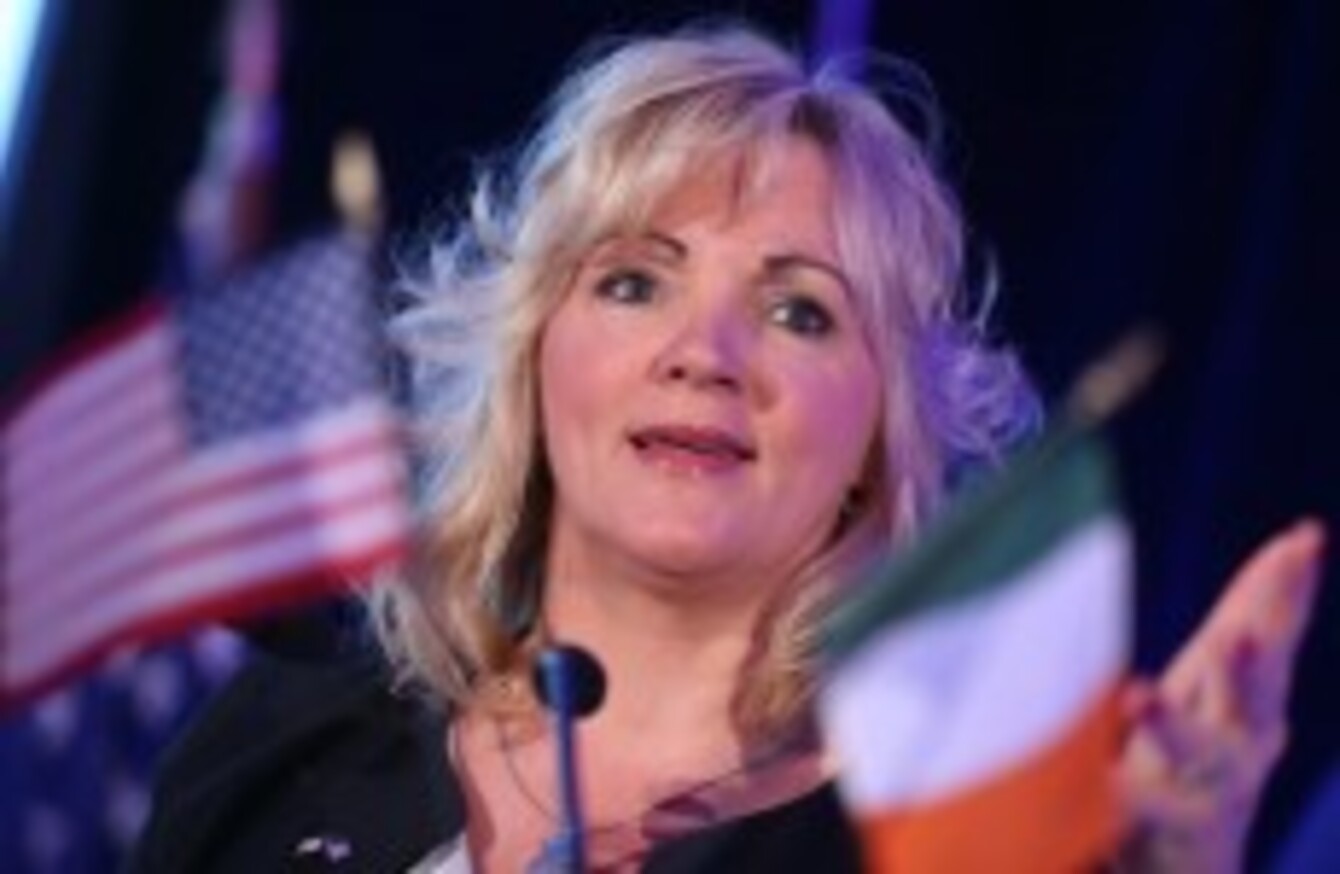 Louise Phelan of the American Chamber of Commerce.
Image: Jason Clarke Photography
Louise Phelan of the American Chamber of Commerce.
Image: Jason Clarke Photography
THE GOVERNMENT IS being urged to look at ways to help companies reward employees for achieving cost savings and increasing productivity.
The American Chamber of Commerce wants the Government to see how companies can introduce 'gainsharing' in a tax efficient way as part of a major reform of the personal taxation regime.
President of the business group Louise Phelan says that their member companies employ 115,000 people in Ireland and are "very aware of the high burden of taxation on their employees".
Phelan says that the marginal tax rate is too high and the entry point for it is too low, acting as a disincentive in attracting "key talent".
At the chamber's spring lunch today, she argued that tax bands for all PAYE workers should be lowered to stimulate the economy, but added that employees should be rewarded when a company becomes more efficient.
Higher productivity is a prerequisite for a sustained return to growth and to job creation. If companies are willing to set high performance targets for their businesses and share the fruits of that performance with their employees, then there will be benefits for Ireland, those businesses and the employees. The tax system should be used as an incentive to kick-start this concept on a wider scale.
The group represents over 700 US businesses based in Ireland and Tánaiste Eamon Gilmore was also present at today's lunch.
The American Chamber of Commerce noted soundings from Finance Minister Michael Noonan that tax cuts may be feasible in the upcoming budget, saying that such a move would help Ireland's competitiveness and improve its attractiveness as a location for foreign direct investment.
"The additional impact of high personal tax rates is to raise costs for companies as they try to compensate for this tax burden. We also know there are issues with attracting and retaining skilled employees to Ireland because of the high personal taxation rates," Phelan argued.