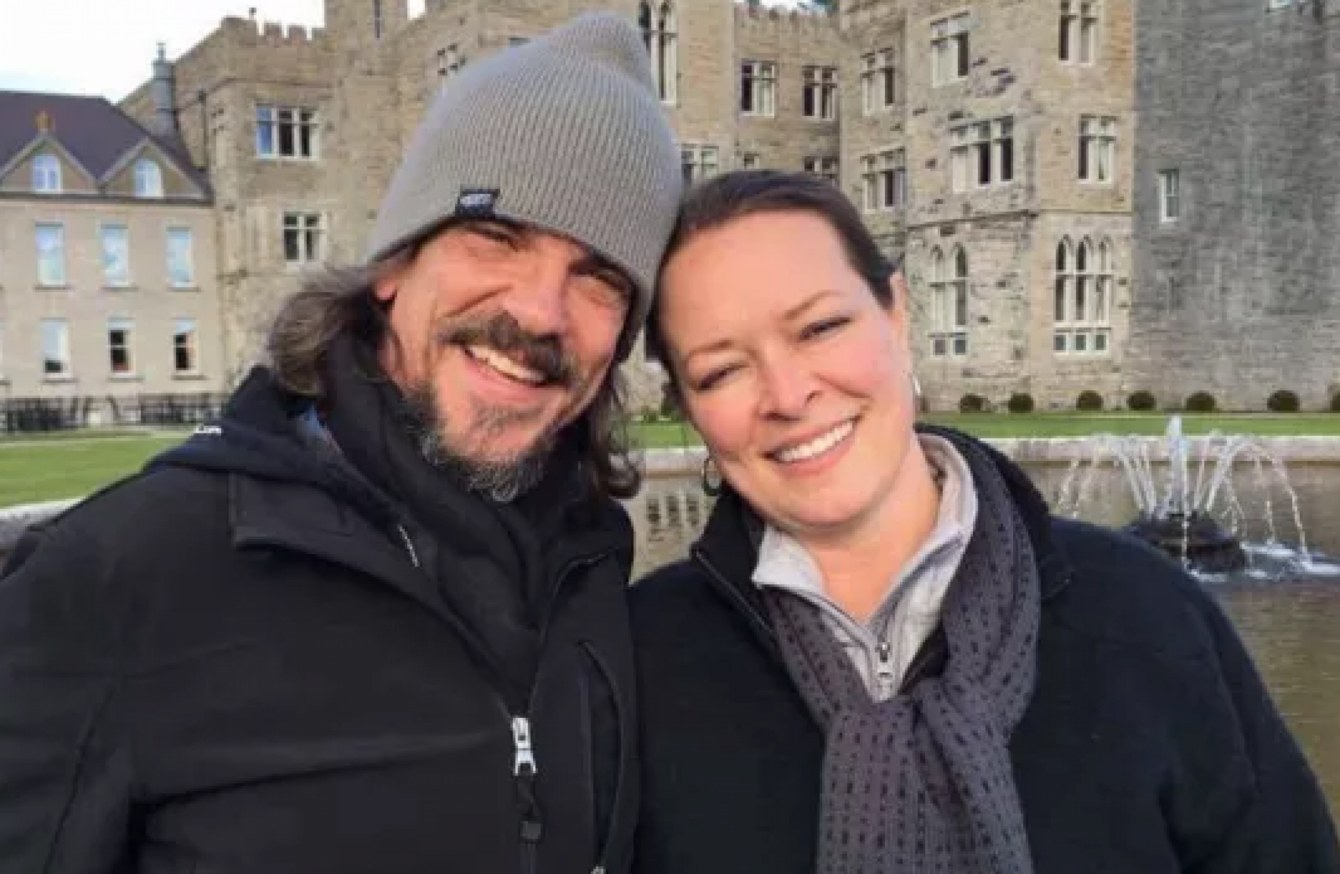 Kurt and Melissa Cochran
Image: Family photo
Kurt and Melissa Cochran
Image: Family photo
THE FAMILY OF an American man killed in last week's terror attack in London have thanked the police and emergency services for their help and support.
54-year-old Kurt Cochran, from the state of Utah, had been in London with his wife Melissa, who was seriously injured in Wednesday's attack.
Three other people were killed and 50 wounded before the attacker was shot dead by armed police.
"This has been a humbling and difficult experience, but we've felt the love of so many people during these past several days," the family statement said.
It has been a tender experience for our family to be together with Melissa here. Her health is steadily improving and she has been strengthened by the presence of her family. She is so grateful for the outpouring of love and generosity.
Our family is so grateful for the first responders, the medical personnel, the assistance of government agencies in the United States and Great Britain along with the generosity and assistance of Delta Airlines in arranging for our travel to and from London. So many people have been so kind, and we are deeply touched by their goodness and generosity. Your notes, prayers, donations and love have helped us so much.
The most difficult part of all of this is that Kurt is no longer with us, and we miss him terribly. He was an amazing individual who loved everyone and tried to make the world a better place. He left a legacy of generosity and service that continues to inspire us.
We are deeply saddened to lose him but are grateful that the world is coming to know him and be inspired by him. Thank you for your many stories that have touched our family and helped us remember and celebrate his life. Thank you.
Cochran and his wife were in Europe to celebrate their 25th wedding anniversary, and were scheduled to return to the United States the following day.
It was their first trip abroad together.
Cochran owned a recording studio in his home state.
His friend, Evan Mullaly, told the BBC: "He was always happy-go-lucky, very passionate about his work in the music industry.
The kind of guy who would give you the shirt off his back, a genuinely kind human being. It's a tragedy what happened.
Police investigating the attack on parliament made a new arrest yesterday as officials set their sights on accessing WhatsApp, the messaging service that was used by the killer.
A dozen people have been arrested since Wednesday's attack by 52-year-old Khalid Masood who deliberately ran down pedestrians on Westminster Bridge then stabbed a policeman just inside the gates of the parliament building.
Nine people have been released without charge, while a 58-year-old man remains in custody and a 32-year-old woman has been released on bail.
- With reporting from AFP