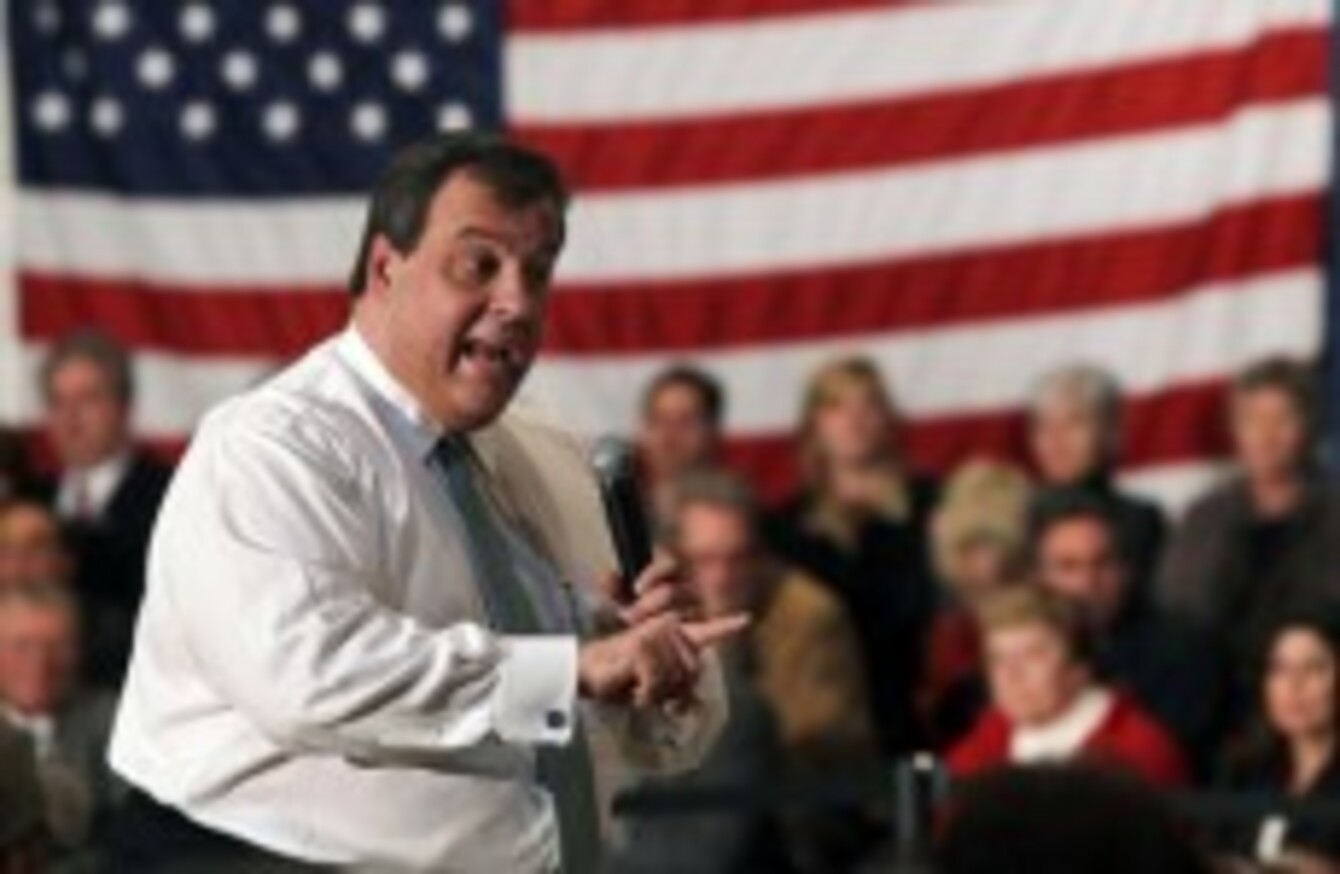 Gov Chris Christie speaking in West Deptford, NJ during a town hall meeting
Image: AP Photo/Mel Evans via PA images
Gov Chris Christie speaking in West Deptford, NJ during a town hall meeting
Image: AP Photo/Mel Evans via PA images
CHRIS CHRISTIE MAY not be a household name in Ireland – yet – but the Republican Governor of New Jersey emerged as a hot favourite in a recent poll about what politicians Americans have their 'warmest' feelings towards.
American voters rated their feelings about politicians and other national figures in a Quinnipiac University national thermometer poll released today, and Gov Christopher Christie emerged as the hottest politician on the thermometer.
The poll asked people to rate, on a scale of 1-100, how favorably they viewed a number of political figures on what was termed a "national thermometer".
First Lady Michelle Obama topped the poll at 60.1 degrees, preceeded by former President Bill Clinton at 59.2 degrees, while Gov Christie was third with 57 degrees. He beat President Barack Obama who sits at 56.5 degrees.
But the poll also revealed that 55% of American voters don't know enough about Christie to form an opinion.
Gov Christie is the 55th Governor of New Jersey. He was elected in November 2009 and became the first Republican to win a statewide election in his home state in 12 years.
Despite many calls for him to run for US President next year, Gov Christie says he has no urge to enter the race.
Peter A Brown, assistant director of the Quinnipiac University Polling Institute, commented:
It is important to remember that this measure is not any kind of presidential trial heat, but it does reflect how voters feel about national figures, including politicians.