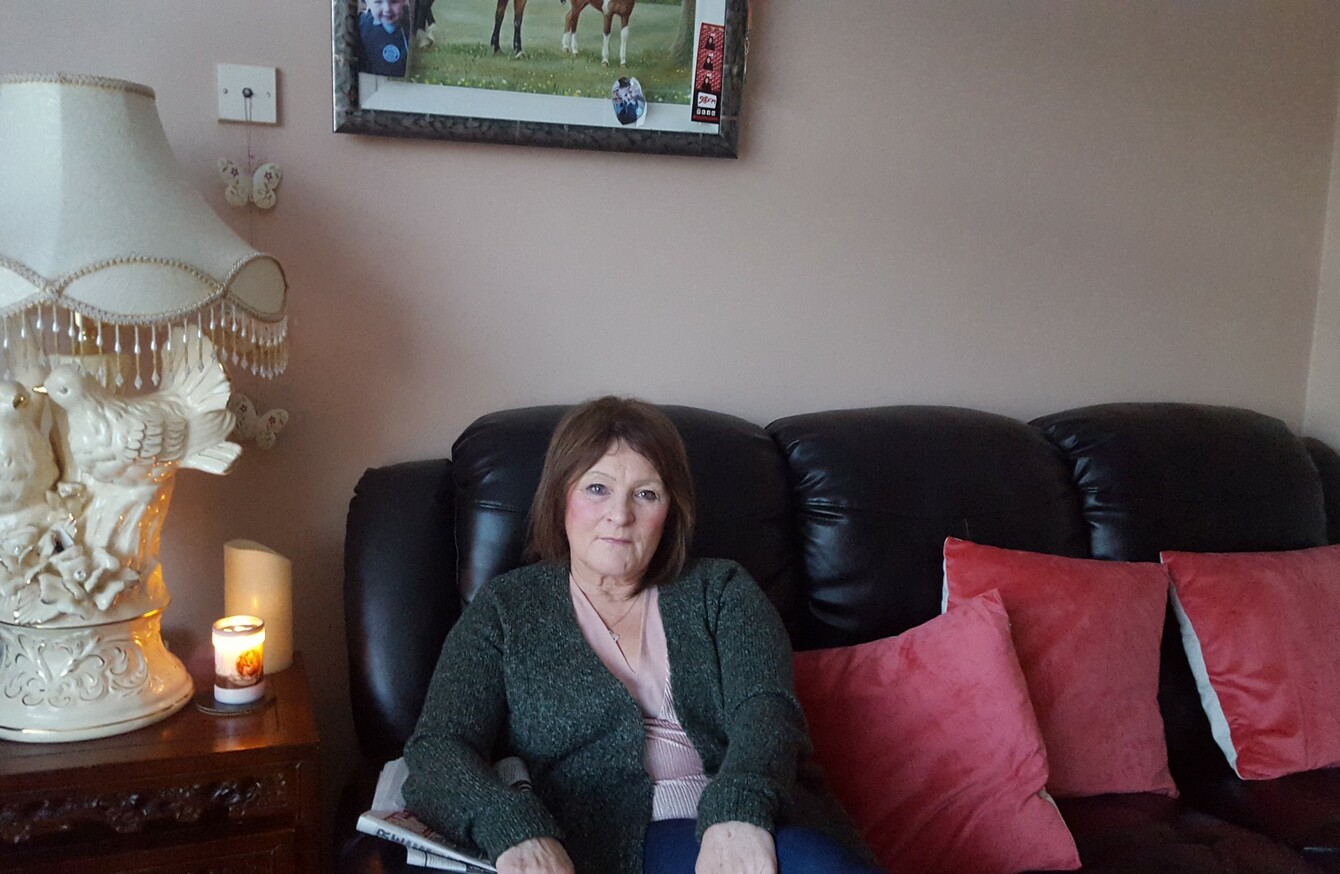 Amy's aunt Chrstine Fitzpatrick
Image: Garreth MacNamee
Amy's aunt Chrstine Fitzpatrick
Image: Garreth MacNamee
THIS COMING TUESDAY would have marked the 25th birthday of Dublin girl Amy Fitzpatrick, who went missing in the south of Spain in the summer of 2008.
To mark the poignant occasion, her father Christopher and aunt Christine will be holding a candlelit vigil outside the Dáil in a bid to get the government to pressure the Spanish authorities to launch a cold case investigation.
Amy went missing from her home in Riviera Del Sol, Mijas Costa, near the resort of Fuengirola in January 2008. She was walking from her friend's home to her own at around 10.10pm, but has not been seen since.
Speaking from her home in Donaghmede, north Dublin, aunt Christine Kenny believes there is just so much more to come out about Amy's disappearance.
"What we hope to achieve with the vigil is to keep Amy at the front of everyone's mind.
Kenny – a sister of Amy's father – believes there is cause to ask more questions what was happening in Amy's life in the lead-up to her disappearance.
"I'm not going to get into the specifics but there were too many coincidences, things that just didn't fit. I truly believe this wasn't a flash-in-the-pan incident. I don't think it was planned or anything but these things don't just happen out of nothing."
"You know when you just have that 'that's not right' kind of feeling. I want a set of fresh eyes to have a look at this case. That's what is needed," Kenny told TheJournal.ie.
Although there have been suspects in the case, there has never been enough evidence to bring any charges, according to sources. Kenny claims the Guardia Civil did not follow up on obvious leads and instead "went off and did their own thing while the evidence was being removed".
"All we want is to bring Amy home. We want her found and we want her home. Her brother Dean was killed by Dave Mahon, her mother's partner. This whole family has been torn apart by everything that has happened over the last eight or nine years.
We need justice for Amy. Dave Mahon only got 10 years for killing Dean. It should have been life.
Audrey Fitzpatrick stuck by Dave Mahon despite the fact he killed her son. He was sentenced to seven years in custody for the manslaughter of his partner's son, Dean Fitzpatrick.
The 45-year-old Dubliner was found guilty of killing Dean – the older brother of missing teenager Amy Fitzpatrick. He had originally been charged with murder.
The 23-year-old received a stab wound to the abdomen outside the apartment that his mother, Audrey Fitzpatrick, shared with David Mahon at Burnell Square, Northern Cross, Dublin. He was sentenced to seven years in prison for killing Amy's brother.
Amy's father Christopher wanted to attend this interview with TheJournal.ie but Kenny said he was too unwell, a reoccurring issue since the death of both his children, she believes.
She added: "Ever since Amy disappeared, he has been a shell of himself. He loved those children with all his heart. And he still loves them today. It's has torn his life apart. It's just heartbreaking to think about it and yet he has to live with it every minute of every day. His life was ripped from him."
Kenny has urged the public to come out on Tuesday and support the vigil outside the Dáil. It is her hope that a new and thorough Guardia Civil investigation could bring her niece's killers to justice.
"She was only a child," Kenny concluded.