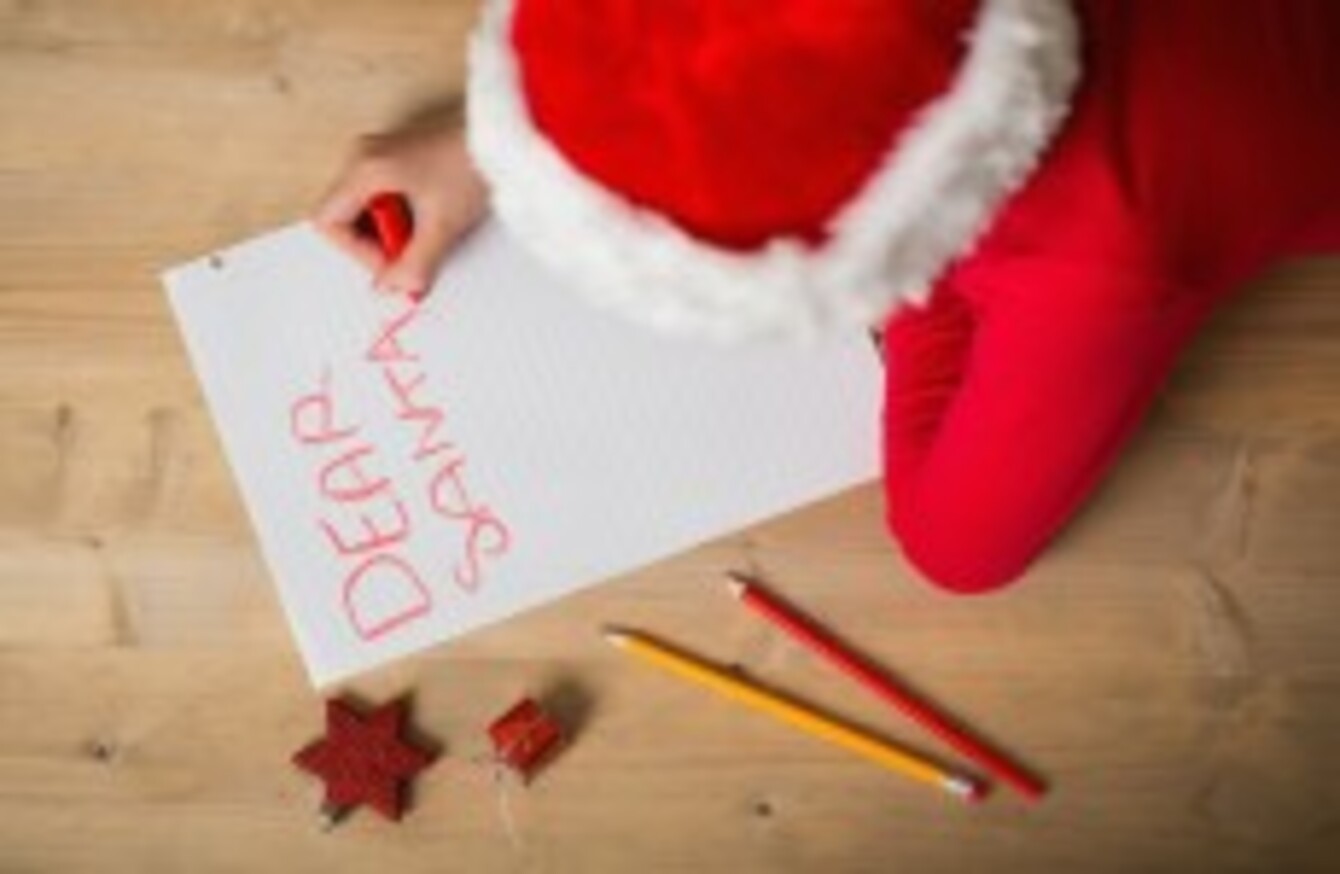 Image: Shutterstock/wavebreakmedia
Image: Shutterstock/wavebreakmedia
THE CAMPBELL FAMILY got a bit of a surprise recently when one of their letters to Santa was returned.
Their three daughters posted their letters this Christmas, and assumed Santa received them all – but one was returned this month due to "insufficient address" the Sunday Times reported yesterday.
The letter in question had been sent by the family's three-year-old, who luckily had already met Santa in Dundrum and told him what she wanted for Christmas.
An Post has apologised for the mix-up with the letter.
On today's John Murray Show on RTÉ Radio One, Alan Campbell, the children's father, said that the family have a Christmas tradition where they dress up and get their photo taken before going to post their letters to Santa.
"We were horrified to get a letter like that back," said Alan Campbell. The parents told their daughters that sometimes the elves get things mixed up.
"We're sorry"
Today, An Post were very apologetic about what occurred. In a statement, they said:
We were very upset to learn of this case – it simply should not have happened. It is as simple as that. No excuses. Since learning and discussing the issue in more detail with the child's father, an investigation has been underway. We have been doing this for so long that it runs with military precision and great attention to detail.
An Post said they take their role in helping Santa Claus reply to children's letters "very seriously". This year, An Post helped Santa reply to almost 140,000 letters.
Of their communications with Alan, they said:
We apologised totally for what had happened and offered to do whatever we could to make good the damage done to his daughter's faith in Santa and Santa letters.
An Post also said they "took immediate action and went to great lengths to speak to him directly so as to get it sorted to his satisfaction and that of his family".